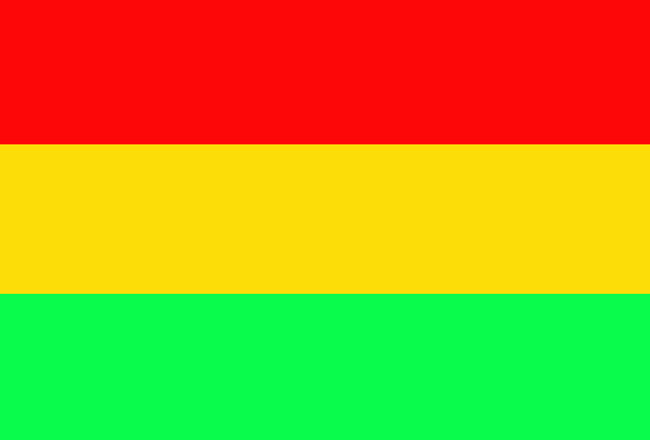 By early next year, students, parents, Flagler County school officials and police may be able to monitor the security status of most or all public and private schools in the county live, by way of the Internet.
The color-coded system–somewhat similar to one the Department of Homeland Security used for a few years–won't be too elaborate. Rather, people will be able to see whether a school is in normal status, on modified lock-down or on full lock-down.
The system would have three colors, most likely red, orange (or yellow) and green. Red would signify a full lockdown, which means that no students or others may go in or out of a school. Yellow or orange would signify a modified lockdown, which means that those entering the school would have to submit to extra security. Green is the all-clear signal.
Those conditions will be posted either at individual schools' website or at the school district's website, or both. The school superintendent may also be interested in creating an application that would make the security status of schools embeddable on other websites.
The system would not go further than that: it would not inform parents or others about the reason why a school may be in lockdown.
But at least a parent would understand if, for example, they were aware of something going on at the school and were looking to get their child. "They'd know what the situation would be when they got to that school," School Superintendent Janet Valentine said. They would also know not to go to the school, if it was in full lock down: authorities' job is often made more complicated by the presence of parents or others in times of crises.
Parents may be prompted to call the school or the sheriff';s office when they find out that a lock-down is in progress. "They do that anyway," Valentine said, noting that the intention with the new system is to get information out more rapidly. "If we're more proactive on this and people understand what's going on, they'll just feel more comfortable with it," she said.
The massacre of 20 elementary school students and six faculty members in Newtown did not prompt the initiative. Rather, it was the day-long lockdown at Flagler Palm Coast High School, Matanzas High School and Daytona State College last week (two days before the massacre) that got a conversation going on a new information system. That lockdown was triggered when the sheriff's office got information that a former high school students who was then attending the college had posted threatening messages on his Facebook page, suggesting that he intended to attack a school and kill students. Will Gerald Hofer, 20, was caught on John Anderson Highway later that afternoon, and arrested.
After the incident, school district officials and the Sheriff's Office recognized there were some problems with erroneous, unverified information being disseminated through Facebook and other means in the community. Valentine met with Undersheriff David O'Brien and others to think up a new plan of action.
"We recognized that parents and the community were receiving confusing information, so this meeting was aimed at resolving that issue," O'Brien said. "We are looking at adopting a uniform system that will disseminate information through use of the Internet. This will make it simple for anyone to check the status of any school campus by using their laptop, smart phone or I-pad. Any device with internet capability can be the tool used by parents, school administrations and law enforcement personnel for immediate information."
Additional planning sessons will be scheduled and once a plan is adopted, a public education program will be launched to explain how to access the program, though Valentine said today that ease of access would be part of its aims.
"What we are working on is for a system that we can use district-wide and we're hoping to include charter schools, private schools, day cares," Valentine said.
The system would not be costly, but would use existing technology. Its costs would be associated with whoever would be responsible for running it and ensuring that its validity lives up to its real-time intentions. The system would not be useful, for example, if the status of a school was updated an hour or two after actual status changes on the ground take place. Such delayed reactions are, in essence, how information is currently disseminated–if and when it is disseminated by school or police authorities at all.
Gov. Rick Scott asked school officials across the state this week to reexamine their security procedures in light of the schol massacre in Connecticut. Appearing on Free for All Friday with David Ayres on WNZF this morning, Jim Manfre, who will take over as Flagler sheriff on Jan. 8, said–in a shift–that he would oppose disarming deputies on campus in the wake of the Newtown shooting. Manfre had been considering removing Tasers from the schools. Manfre said he was opposed to employing mere security guards at schools, but would favor expanding the school cop program–school resource deputies, or SROs–even though it's been a costly program that has been scaled back considerably during Sheriff Don Fleming's tenure. When Manfre was first sheriff between 2001 and 2004, some elementary schools had deputies. No longer. Manfre said the number of SROs could be increased if, for example, the district or the sheriff hired trained, retired cops, and employed them as SROs. But that possibility may run into labor issues with police unions, which usually oppose having their rank and file's contractual terms undercut by a two-tiered system of employment.