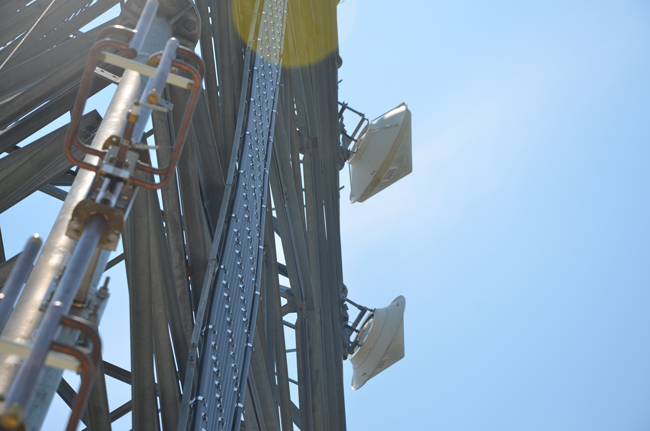 Palm Coast and Flagler County residents have criticized Flagler County Sheriff's Office and Flagler County Emergency Services in large numbers over the alert about a missing juvenile Saturday evening. As of 5 p.m. Tuesday, 200 people had called Emergency Services subsequently to complain, Emergency Services Director Kevin Guthrie said, and 33 asked to be removed from the Code Red alert system. (FlaglerLive's comment section was also rife with complaints here and here.) The system has also been used for very localized miscellaneous warnings, such as a few boil-water advisories and a swine-flu shot advisory from the health department (in 2009). (See the full list below.)
But both agencies on Tuesday defended the Code Red alert, explaining that they followed protocol in an unusual case, and that none of the steps taken—including the second Code Red call that went out late that night to let people know the 14-year-old boy was found—were frivolous, or without reason. Most of those who complained, Guthrie said, chose to stay with Code Red once they understood what steps the system followed and why.
"We do not initiate frivolous missing-person calls," Guthrie said.
Since the system has been in place starting in 2009, it's been used just three times for a missing person–in 2010, in 2011 and last weekend. The overwhelming majority of the calls are for severe weather warnings. There were 16 such calls in 2011, 16 in 2012 (including a tornado warning and a flash-flood warning) and 11 in 2013, including three tornado warnings. Two of those warnings went out the night of the actual tornado touchdown in Palm Coast on Dec. 14. So far this year, there's been five calls–two severe-weather warnings, a tornado warning and the two missing-person calls on Saturday.
"The system did what it was intended to do," Sheriff Jim Manfre said in release issued Tuesday. "Calls went out to some 55,651 citizens in the County with 77.67 percent or 43,223 of the calls being delivered. Of those 43,223 calls, 93 percent were confirmed as having been listened to by the citizen. It is comforting to know that the Code RED system has the potential to effectively reach as many people as it does. We certainly encourage people to stay connected to Code RED for their sake and that of their loved ones."
Nevertheless, the Sheriff's Office initiated a review of the Code Red policy (it's not completed) and will, according to Sheriff's spokesman Bob Weber, take the following steps: Approval by the Sheriff of all Code RED messages issued by the Sheriff's Office, absent exigent circumstances;  development of a coordinated training program, conducted by the EOC (Kevin Guthrie) with representation from the Cities of Palm Coast, Bunnell and Flagler Beach; and clarification of the in-house use of the system for emergency recall of personnel, SWAT call-out, etc.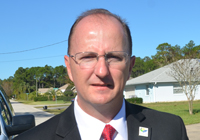 Saturday around noon, 14-year-old Alex Cargo, a B-Section resident, left his home after an argument with his mother. He ended up walking some 20 miles, down to the Flagler Beach Pier by way of the Hammock Dunes bridge, then back to the Dunkin Donut on State Road 100, where he asked the store manager to get him a cab. Alex was dropped off at home a little before 11 p.m.
The Code Red alert went out starting around 9 p.m. The Ormond Beach-based Code Red company that issues the calls cannot do so simultaneously, so it takes a while for all the numbers to be dialed. Since the boy returned home around 10:40, a second call was ordered, and began ringing on people's home and cell phones late into the night.
Many residents who complained raised issues about the alert being sent out within hours of the boy disappearing, saying that agencies normally wait 24 hours before conducting an official search. That's a misconception, Weber said. The decisions to issue public alerts in Palm Coast and Flagler are on a case-by-case basis.
In this case, the alert could not be fully transparent to the public because of privacy laws that prevented authorities from revealing health issues that also prompted the heightened urgency.
In the meantime, and in response to the first call, hundreds of people were calling Emergency Services with tips and possible sightings about the boy. Those calls helped authorities realize that they'd been looking in the wrong place, as many of the calls were pointing to the beaches area, Guthrie said.
But once Alex returned home, the calls continued to come in.
"We were getting hundreds of phone calls in the communications center an hour in reference to tips as to where the kid might be," Guthrie said, "so we felt it was worthwhile to put out to the 55,000 people we notified that we did find the child and that they could stop calling us." That decision was a matter of public safety, too, Guthrie said: with the communications center flooded by calls about a missing-person matter that had been resolved, the calls could have been delaying responses to more urgent developments, whether a person's heart attack or a burglary. The communications center "would not have been able to put up with that demand had we not put out a call, so that's why it was done," Guthrie said.
This was only the third time that the Code Red system was used for a missing person since its inception. As of Monday afternoon, 71 additional people had signed up for the Code Red system. "Only about 30 people have said flat out don't ever call me again,"  Guthrie said.
Code RED, the Sheriff's Office noted, is an emergency weather notification system, a notification system for information about wildfires, chemical spills, natural or manmade disasters, and other public safety issues such as missing children or the elderly, or an escaped prisoner warnings. It is also a system for general community service announcements. Of the three parts of the system, residents only have the option to opt out of emergency weather and general notifications.
You can sign up for the Code Red system here.

The chart below is the full list of Code Red usage in Flagler County since 2008, as provided by Flagler County Emergency Services' Bob Pickering this afternoon. "Anything painted blue are code red calls that were locally generated (as in we pulled the trigger on the system)," Pickering notes. "The other calls are from Code Red Weather Warning which is automatically driven when the NWS pushes out a warning that Code Red Weather Warning relays."