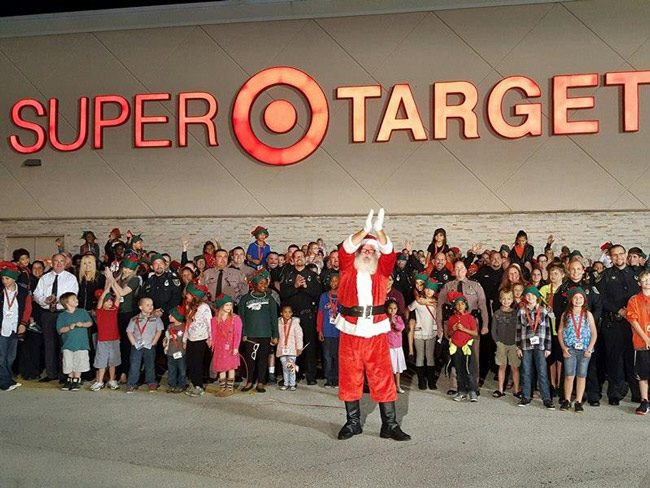 When retired Flagler County Sheriff's Sgt. Larry Jones started Christmas with a deputy in 2008, in the thick of the Great Recession, he was able to make Christmas wishes come true for 14 children: he established a non-profit, raised money, teamed up with Target, got a few police cars and deputies together, and drove the children to the shopping center, where each child went on a shopping spree with a deputy and a gift card from Jones.
The idea was to give poorer children a chance at a fabulous Christmas, erasing money concerns. He would never lack for children in a county where almost a fifth of the population lives below the poverty line, and more so among children. By 2011 Jones had expanded Christmas With a Deputy to 40 children. A few years later, it was 100. And this year, the 10th anniversary of the program, 125 children will participate.
And this year the Sheriff's Office alone is kicking in $9,000, money collected over the year from deputies and sheriff's employees who agreed to have their donation deducted from their pay.
Christmas With a Deputy is scheduled for Friday, starting at 5:30 p.m. in the parking lot of the law offices of Chiumento Dwyer Hertel Grant at City Centre in Palm Coast's Town Center, where the children will team up with no fewer than 100 law enforcement officers from the Sheriff's Office, Flagler Beach and Bunnell police, Florida Fish and Wildlife Conservation officers, the Florida Highway Patrol and even the State Attorney's Office. There'll be crafts and games, every child will receive gift bags filled with goodies and their very own Santa hat with their name on it in glitter, and then, at about 6:30 p.m., the big convoy will depart.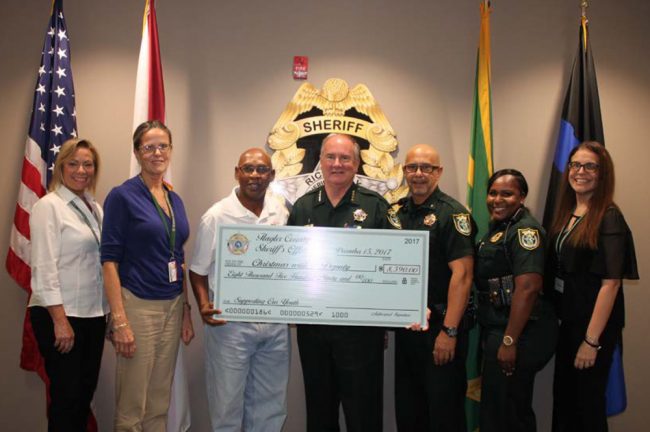 That's when children ride in the cop cars, lights and sirens blaring as the convoy makes its way to Target. It's not far away, but it's enough to cause a small panic every year, at least among people not yet familiar with Christmas With a Deputy. There aren't many of them left, but they invariably end up calling local news outlets or posting all sorts of anxious messages on social media, thinking something really, really big is going down.
It is, but only for the best of reasons as police lights on this occasion turn into the glitter of Christmas lights and police cars into Santa sleighs while passers-by can cheer the convoy as they would any parade: children in the cars love it, and it warms them up for the shopping spree ahead.
Children are selected to participate in the event by nominations from sheriff's employees and Flagler County School District staff.
"Christmas with a Deputy is a great way to give back to the community and really reinforce the positive relationship between children and law enforcement," Sheriff Rick Staly said. "I am proud of everyone who donated to make this event possible and I am really looking forward to seeing the children's eyes light up. This is really what Christmas is all about."