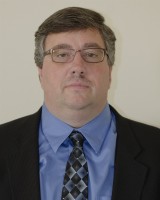 The City of Palm Coast has been awarded the Certificate of Achievement for Excellence in Financial Reporting by the Government Finance Officers Association of the United States and Canada (GFOA) for its comprehensive annual financial report, the city announced Friday.
The award went to city's Finance Department, led by Finance Director Chris Quinn, whose calm, clear and generally jargon-free presentations are familiar to followers of the city council, especially during the laborious months of budget season. The season culminates with this month's two final budget hearings when the city sets its tax rate for next year.
This is the 13th consecutive year Palm Coast received the award for its comprehensive annual financial report (audited financial statements).
The Certificate of Achievement is the highest form of recognition in the area of governmental accounting and financial reporting, and its attainment represents a significant accomplishment by a government and its management.
The comprehensive annual financial report was judged by an impartial panel to meet the high standards of the program including demonstrating a constructive "spirit of full disclosure" to clearly communicate its financial story and motivate potential users and user groups to read the report.
The city, more thoroughly and accessibly than any local government agency, follows through on disclosure with an easy to use and publicly available set of pages where Quinn's work–and the city's financial reports–are outlined for examination or download. The pages outline current budget documents, the latest audit report, every presentation made to the council during budget season, and more detailed reports for bean-counting fans.
Among the reports, for example, are details about Quinn's department, which includes eight employees (Quinn included), running on a budget of $702,000.
"It is the City's goal to present a comprehensive and complete picture of its financial position, and we are honored to receive this third-party recognition," said Mayor Jon Netts. "Congratulations to Chris Quinn and his Finance Department staff."
The GFOA is a nonprofit professional association serving approximately 17,500 government finance professionals with offices in Chicago, Ill., and Washington, D.C.