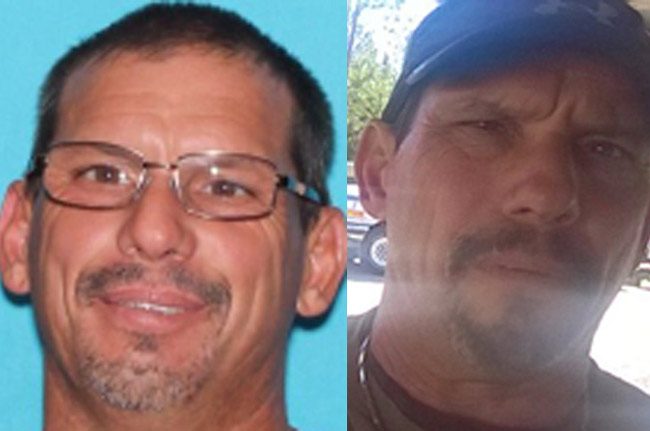 Last Updated: 5:40 p.m.
The body of a man recovered at 80 Pine Tree Lane last week during a search by law enforcement was identified today as that of Charles Singer, who had been a resident at that address. He had been shot and killed, the Sheriff's Office said.
From the Medical Examiner's office, we got a positive identification of the individual," Mark Strobridge. the Sheriff's Office's chief spokesman, said this afternoon. "It is our missing person, unfortunately, and the cause of death is a gunshot wound."
"It is definitely not a suicide. It is definitely not self-inflicted," Strobridge specified. "This is a murder."
Nobody is in custody at the moment, though several individuals have been interviewed. "Just like every other criminal investigation," Strobridge said, "there's a process, and one of those processes is sifting through the evidence, finding out where the evidence leads. Because what you don't want to do in any criminal investigation is not become focused on one particular individual." When that happens, sometimes the wrong individual is the focus, and the right individual skips town, he said. "Evidence always leads to the truth, and it's usually indisputable truth."
Detectives served a search warrant at the west-Flagler property on April 7. By the time they had secured that search warrant, they were already operating on the suspicion that a murder had been committed, according to the warrant obtained by FlaglerLive: The warrant makes reference to searching for items "relating to the crime of Murder," and sought "the body of Charles Singer," his cell phone, his bank and food stamps card, and "biological evidence," and any "evidence relating to the crime of Murder."
A cadaver dog eventually found Singer, 48, buried somewhere on the property.
A sheriff's incident report had previously documented Singer's missing status, after a deputy spoke with members of his family on March 23. That report is heavily censored, as the investigation is ongoing. But it suggests that different people told different stories about Singer. In one case, someone told the deputy that Singer "has not been heard from or seen for a decent amount of time."
A sheriff's commanders report for that day states that Singer's "wife stated she hasn't seen [Singer] in a few months since he moved out of the residence."
The residence, a white, doublewide mobile home with blue window shutters, is occupied by Dorothy Singer. Charles Singer was also known as Butch Singer.
It's not clear how long Singer had been dead, or whether a weapon was recovered.
"We will do everything possible to bring this man's killer or killers to justice," Sheriff Rick Staly said in a release issued this afternoon. "We are conducting a thorough investigation."