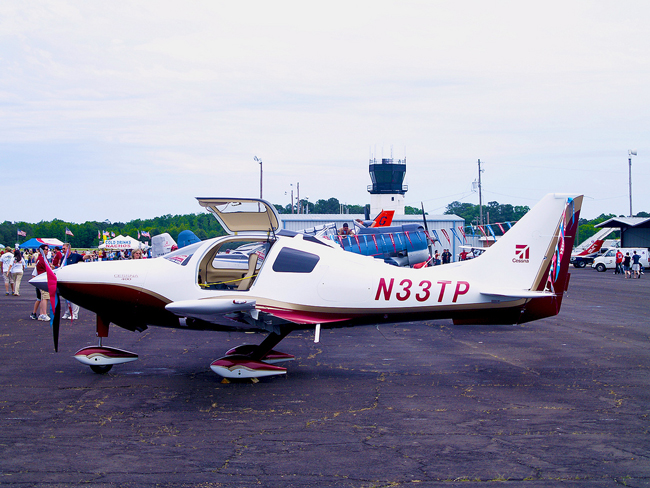 Saturday update (March 22)–Malcolm P. Clevenstine, the 71-year-old passenger in a single-engine Cessna that crashed in Palatka Saturday, died a few hours after the crash. He had been taken to Shands Hospital with critical injuries. Clevenstine, of Mallory Court in Palm Coast, was pronounced dead at 10:33 p.m. Saturday, the Florida Highway Patrol reported Sunday.
Clevenstine was the owner of two corporations previously registered in Florida–Texas-based Warfab Field Machining and Erection Corp., which moved its principal operations to Hallsville, Texas, but operated across the United States, and Heavy Equipment Steel and Consulting LLC, which was still an active Florida corporation at the time of his death.
"Examples of Warfab products include large offshore machine housings that could weigh as much as 15 tons, a barrel mud mixing trailer, a custom frac tank for the oil and gas industry or a 120-cubic-yard, 120,000-pound bucket used on a drag line in the mining industry," a profile of Clevenstine and his company in a Texas newspaper last year stated. "The company also performs various types of repair and maintenance work. Knowing that downtime for industrial equipment that's broken or scheduled for maintenance can cost a company millions of dollars, Warfab says it has developed specialty tools and machining processes to help complete such work faster. The company also works to help its clients by using computer modeling to help develop parts it says last longer."
The original story about Saturday's plane crash is below.

Two Palm Coast Men Injured as Their Plane Crashes After Touch-and-Go in Putnam County
Two Palm Coast men were injured, one of them critically, when their single-engine plane crashed into a pond's embankment Friday morning (March 21) behind a Lowes store in Palatka.
Richard Carrara, 73, of Old Oak Drive in palm Coast, was piloting a 2008 Cessna 400, which he owns, and practicing touch-and-go maneuvers at Kay Larkin Airport in Palatka. With him was Malcolm Clevenstine, 71, also of Palm Coast.
Carrara told a Florida Highway Patrol investigator that as he was attempting to gain altitude from a touch-and-go landing, the aircraft's engine stalled, causing the plane to crash.
Clevenstine was critically injured–he "sustained incapacitating injuries," according to the FHP report–and evacuated to Shands Hospital in Gainesville. Carrara was also taken to Shands, but with minor injuries.
"Cessna are very good, structurally built aircraft," Col. Jack Howell, the Palm Coast pilot and head of Teens-in-Flight, the pilot-training program. He explained the likeliest scenaro of the crash: "It wasn't the engine that stalled, the engine doesn't stall, it's the wings that stalled, which means his angle of attack, the geometric angle that he's heading, the higher angles, is what caused the air over the top of the wing to stall, and as a result you don't have any lift, and of course if you don't have the altitude, this is what happens, you end up on the end of the runway or in the trees. I'm sure that's what happened–he exceeded the safe angle of attack."
The Palatka Police Department was first on scene, turning over the investigation to the FHP, which routinely treats plane crashes as traffic accidents, then turns over the scene to the Federal Aviation Administration and the National Transportation Safety Board, both of which were due in Palatka this afternoon.