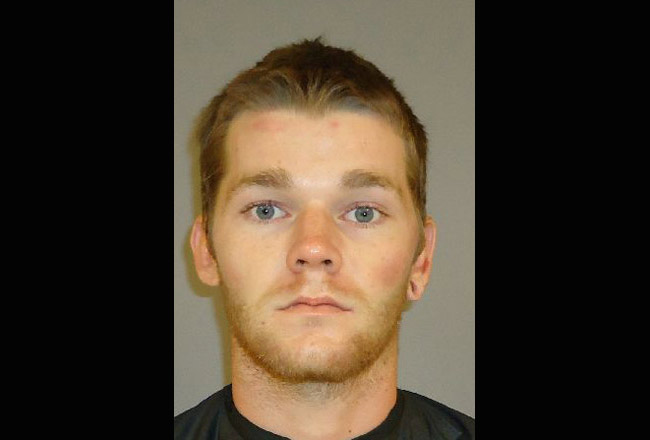 Last Updated: 2:45 p.m.
It wouldn't be the first time that a police agency uses its police report to convey only its side of the story, and a very lopsided version of events, nor is it the last: police reports can be as much about documenting incidents as covering cops's rears in court, where issues often come down to an officer's word against a suspect's, with little doubt as to whose word carries the day when "documentation" accompanies the officer's version.
This particular case involves the Flagler County Sheriff's response to an incident at 3 Pier Lane in Palm Coast Sunday evening. The first version of the story, posted here this morning, conveyed the way the incident unfolded as it was narrated in a police report. According to the family of the suspect involved, the police report got several crucial details wrong, and failed to mention crucial other details. And yet that wasn't the worst of it, according to the family. In the end, a 21-year-old man was jailed instead of being Baker Acted (removed to a mental health facility at Halifax hospital in Daytona Beach), after being brutalized by cops.
Cameron Anderson is a 21-year-old Palm Coast resident at the Pier Lane home. Without excusing his rash behavior, his girlfriend said he's had mental health issues, and had recently broken a bone in his foot, was prescribed pain medication, but had been drinking, badly mixing the two. He got in an argument with her and acted out, but "he never physically touched anybody," she said. He should have been Baker-Acted, she said, not jailed. There is little question that Cameron had been threatening–mostly to himself.
According to the police report, Anderson's father and mother, David and Michelle Anderson, were asleep after 10 p.m. in the 1,800-square-foot house when they awoke to the sound of their son arguing with his girlfriend Sarah Gfroehrer in the living room. When Cameron's father went to the living room, he heard his son cussing and threatening: "I'm going to kill you," Cameron said, according to the report. When his father told him he'd call the cops, Anderson said: "The cops will have to kill me to take me."
Michelle Anderson, citing the words her husband wrote in a statement to cops, said her son never threatened his father–only himself. Gfroehrer says likewise: she says she was arguing with her boyfriend, but he'd never threatened her or his father, nor swing at his father, as the police report says he did, in the following words: "David went on to say that Cameron took a swing at him, however missed and he then tried to hold Cameron in an attempt to subdue him."
The report states that Michelle Anderson told cops that she awoke to the sound of her son telling his girlfriend to get out. The commotion was such that she felt compelled to get him out of the house to give his girlfriend time to grab her cat and collect some belongings before leaving the house. According to the report, Cameron kicked the front door of the house and continued to yell at his girlfriend to "get out." When she did, Cameron followed her. Gfroehrer left just as police arrived. She says the Andersons never called the cops, and she doesn't know who did. Michelle Anderson said she didn't call, and wasn't certain that her husband hadn't, but doubted that he had: the incident had unfolded very quickly, as did what she described as the brutalizing of her son outside the house by several cops.
According to the police report, when Cameron saw the cops arriving, he ran back in the house, grabbed something from a drawer–according to his mother, as she related it to a deputy later–and went back outside to confront the cops. He ran toward a deputy yelling, "I'm going to fucking kill you," and "kill me," according to the report. Michelle and Gfroehrer do not dispute that Cameron was threatening himself, or that he wanted the cops to shoot him. "When he went outside to the police, he wanted them to shoot him," Michelle said in an interview this afternoon. But, she said, "he never said he was going to kill anybody. He never touched us, either."
Most devastating to Michelle was the treatment her son received after he was first Tased. The report mentions only the first instance of a Taser shot–to Cameron's chest, which caused Cameron to crumple almost as soon as he was on the sidewalk, his mother said: "As soon as he hit the sidewalk out front, he was down," she said.
There is seldom any dispute that when an individual threatens to harm a cop, or to harm himself, Tasers may be used to subdue him. Nor is there any dispute that Cameron was threatening to harm himself, though there's obvious disagreement over whether he threatened cops. But after he was Tased, and after he was down, Michelle said, five cops sat on him, and he was Tased again.
The report described the situation this way: "While attempting to place handcuffs on Cameron, he resisted by kicking at the deputies trying to take him into custody. The Taser probes were removed from Cameron's upper body and he was placed inside my vehicle."
Michelle said the Taser probes were not "removed" from his chest, but "ripped out of him."
Anderson was taken to Florida Hospital Flagler, where he was medically cleared–without incident–then taken to the Flagler County jail. He was booked on three charges: assault-domestic violence, asssault on a law enforcement officer, and resisting arrest with violence. Those charges don't make sense to his family, either, as there had not been a case of domestic battery, nor had–according to Michelle–he been in a position to assault officers who were subduing him.
"This is so upsetting, because it's not true," his mother said.
Gfroehrer posted $1,750 bond and Cameron was released.
Anderson, a graduate of Matanzas High School, was booked once before in February 2011, on a minor marijuana possession charge, to which he pleaded no contest. Two years earlier he pleaded no contest to a misdemeanor charge of presenting a false ID to a law enforcement officer.