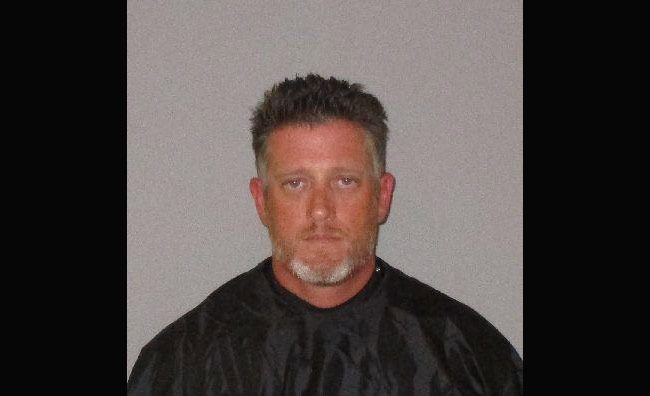 Brandee Brown, 33, and Randy Willis, a 36-year-old friend, were at Brown's Ranger Place pool late one night earlier this month when Brown's ex-fiancée Jason Piercey showed up.
By the time Flagler County Sheriff's deputies made it to the house, Piercey was gone, Brown had a bloody nose and mouth, Willis was bleeding from a cut on the bridge of his nose, a firearm had disappeared from the safe in the garage, and Willis's $750 cell phone was smashed beyond repair.
According to Brown's account to deputies, she had recently ended her relationship with Piercey—a 42-year-old resident of 4 Village Circle in Palm Coast—and moved most of his belongings out of the house.
The night of July 9, Piercey returned, came to the side of the pool, allegedly struck Brown and Willis, even though there'd been no argument. As Willis described it to authorities, he had told Piercey something about kissing Brown, which escalated the confrontation. Willis said Piercey smashed his Motorola Z2, and wanted to pursue charges.
There were children at the house. Brown called her mother and asked her to come pick up her children since she was intoxicated, according to the report. Brown's mother told deputies the issue between her daughter and Piercey has been ongoing. She alleged a previous violent encounter, but it had not been documented.
While at the house, a deputy noticed the gun safe in the garage with an empty gun case next to it. Brown said Piercey "may have armed himself with a shotgun before leaving the house," according to the report, an allegation that added to the charges.
Piercey was arrested at his home Tuesday afternoon on a warrant issued and signed by a judge that day. He faces three misdemeanor charges (battery, domestic battery and criminal mischief) and two felony charges, one of them a first-degree felony: burglary with assault or battery, and grand theft of a firearm, a third-degree felony. He was booked at the Flagler County jail Tuesday and has been held there since on $12,500 bond.