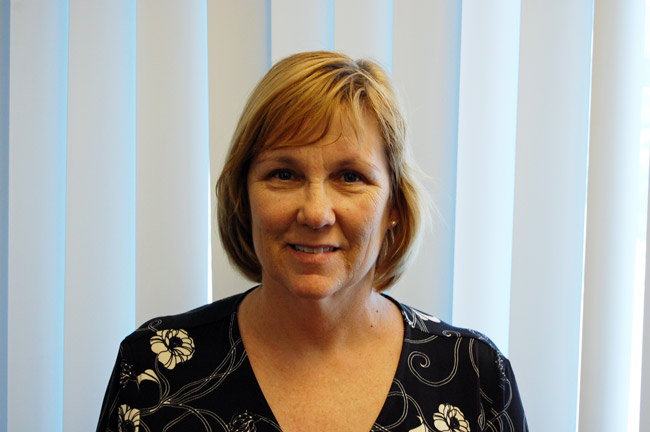 You wouldn't know it, but the first election of 2013 in Flagler County may be about to be decided—without anyone casting a ballot.
Bunnell Mayor Catherine Robinson, in office for most of the last 19 years since her appointment to the commission in 1994, is two days away from being reelected by default: no one has filed to run against her. The filing deadline is 5 p.m. Friday. Should no one file, Robinson will have won that seat twice in a row without opposition.
In March 2010, Robinson and City Commissioners Elbert Tucker and Daisy Henry all won re-election by default. None faced an opponent, so the city never had to run an election. The same thing had happened in 1982, when Cary Holland, Harold Higginbotham and Barry Ferguson held their seats without opposition.
Henry and Tucker both qualified by petition to run again. But they won't be as lucky this year. They have one opponent: Bill Baxley, who ran in 2011 and fell just four votes shy of victory, behind first-time Commissioner John Rogers. So for now it's a three-way race for two commission seats. Baxley has been a near-permanent presence at city commission meetings for several years, and was among the commission's most severe critics three years ago when the commission voted itself a pay raise—by doubling its salaries.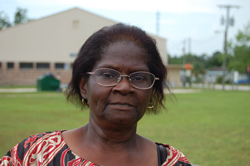 It doesn't take much to win in Bunnell. When Vice Mayor Jenny Crain Brady won re-election two years ago, she was the top vote-getter with just 128 votes. Rogers won with 108 votes. That's in a city of 2,500. The voting in Bunnell is not by district. If two commission seats are up, then voters get to choose two names from the ballot. The top two candidates with the most votes are elected. The mayor's race is separate—if it's run at all. Robinson's predecessor, Joan King, also made a habit of running unopposed.
The deadline to run by submitting petitions passed. But candidates may still choose to run by paying a fee. The qualifying fee for mayor is $360. The qualifying fee for a city commission seat is $288. All paperwork must be turned in by 5 p.m. Friday. But by then the prospective candidate must also have opened a bank account and filled out a considerable amount of paperwork. It's not simply a matter of declaring a candidacy and turning in a check.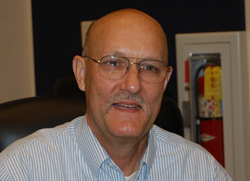 The fees are based on a percentage of the salary, which is now $9,600 a year for city commissioners (the same as Palm Coast, a city with 30 times the population of Bunnell) and $12,000 for the mayor. The Bunnell commission voted to double its salaries to those rates in June 2009.
The election will be held on Tuesday, March 5.
If Bunnell residents have not been paying much attention, Bunnell City Manager Armando Martinez likely will: his survival as manager may hinge on the election. He has a solid 3-2 advantage with the support of Robinson, Crain-Brady and Henry. But Rogers and Tucker have often criticized his management, and Baxley, should he be elected, and judging from positions he's taken before the commission over the years, is likelier to align with Rogers and Tucker than with Robinson's and Crain-Brady. (Tucker said earlier this month that his opposition to the manager's raise was strictly business. He said Martinez was doing "a fine job" by improving the local economy and government efficiency, but that "he's getting paid well for that.")
The Jan. 7 meeting of the commission was instructive. Martinez was hired at a base salary of $90,000 in 2009. He now makes $102,400. He's been trying to get a merit raise of 2 percent for months, justifying it as being in line with his staff's raises (and getting some of his staff members to publicly lobby the commission on his behalf).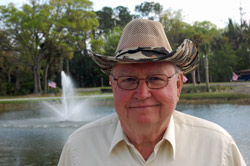 The matter came up at a meeting in November. But Crain-Brady was absent. The vote was 2-2, with Tucker and Rogers opposed. A tie vote meant the motion failed. Martinez's supporters placed the issue on the agenda again at the Jan. 7 meeting. That time Crain-Brady was there. The motion passed, 3-2.
Had Baxley been on the commission, he said he'd have voted against the raise. That's only one of many issues whose outcome would shift significantly if Baxley were tio replace Henry. If Tucler and Henry retain their seats, or if Baxley and Henry win, with Tucker losing, the commission would essentially remain politically unchanged.
In March 2002, Robinson won election to a commission seat after a hiatus from city government. She'd decided to return after the Sept. 11, 2001 attacks. George Hanns, the county commissioner first elected in 1992, is the longest-serving local politician. He just won his sixth consecutive term. Robinson is a close second.