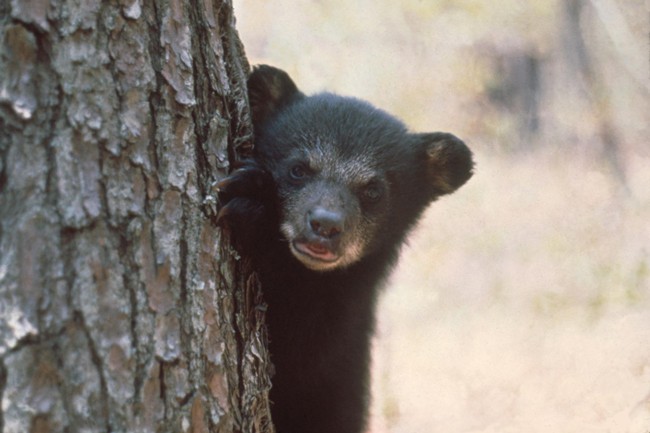 It's not quite open season on bears in Florida, but come October, hunters will get one week to hunt some of the state's estimated 2,500 bears. And property owners who secure a "depradation permit" will have authority to shoot bears all year, once the animals have been determined to be a nuisance by causing property damage, or if electric fencing and other protective measures have failed. Florida will become the 33rd state that allows bear hunting in one form or another.
The rules will apply in four geographic regions of the state, including FWC's Central region, which includes all of Flagler, Putnam, St. Johns and Volusia Counties. The largest concentration is in Ocala National Forest, where some 1,000 bears roam, and occasionally wander into Flagler. A number of counties in the south-central, Gulf and far-western Panhandle will remain closed to hunters. Residents can secure a hunting permit for $100, non-residents for $300. Hunters will be limited to one bear kill per season. The likely week for hunting will be Oct. 24-30.
The Florida Fish and Wildlife Conservation Commission approved the new rules at its meeting at Florida A&M University in Tallahassee Wednesday, as opponents and proponents of the rules made their case to commissioners, and after the proposal received upward of 1,000 comments online, by phone call and by mail. Opponents favored more humane tactics like a degree of accommodation or, at worst, sterilization, as they spoke of an environment that was bear territory first, not human territory: FWC estimates there were some 11,000 bears at the time the state was first invaded by colonists, who exploited and hunted the animal indiscriminately.
Proponents of hunting, including the National Rifle Association, cited the need for more "management" of the animal, and protection of property.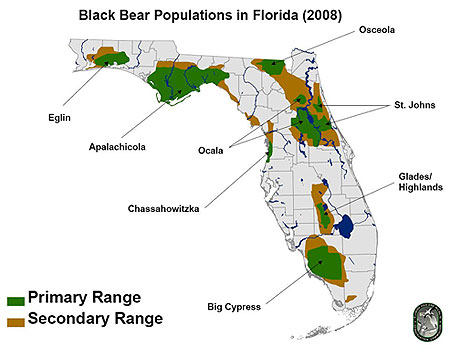 The commissioners asked its staff to continue the educational approach to help people understand how to live with bears in ways that minimize conflicts.
"Education is key. We know that bear feeding is an issue, so we need to continue to be proactive and responsive with our efforts," said FWC Chairman Richard Corbett. "Properly securing garbage and other attractants is the single most important action for reducing conflict situations with bears."
Hunting bears wasn't prohibited until 1974, by which time the state's bear population had fallen to between 300 and 500. Even then, hunting was permitted to continue in three of Florida's 67 counties. That window closed in 1994. By 2002, the statewide population was estimated to have risen to 3,000, and in 2012 the bear was removed from the threatened list. But as Florida's human population soared, so did conflicts, or perceived conflicts, with bears.
The hunting season timing would coincide with high bear activity and before denning begins. FWC says cubs would be old enough to be independent. This timing was chosen to avoid overlap with deer-dog hunting or training seasons. Methods of take would include bows, crossbows, muzzleloading guns, rifles, pistols, revolvers, and shotguns, with restrictions on these the same as for deer hunting. But both hunter and bear must be more than 100 yards from a game feeding station, and dogs may not be used in the hunt.
The four proposed geographical zones where hunting would be allowed contain the state's largest bear populations, which include all three national forests and the southern-most portion of Florida. The proposal applies to public and private land. The season may end sooner in any given bear management unit if the "harvest" objective for that zone is reached. The overall target for total kills is 200.
Depredation permits would authorize a landowner to remove bears if they are causing property damage, and protective measures like electric fencing have failed or are not feasible, and FWC staff has been unable to trap the bear within 4 nights. Depredation permits would not be issued in cases that do not meet these criteria or when the safety of surrounding residents may be an issue
The animal will also no longer be referred to as the "Florida black bear." State documentation will remove the word "Florida" from all references.
"Bear populations have grown over the last 15 to 20 years. It is our responsibility to manage these populations, and hunting is an important and effective tool to help us do so," Corbett said.