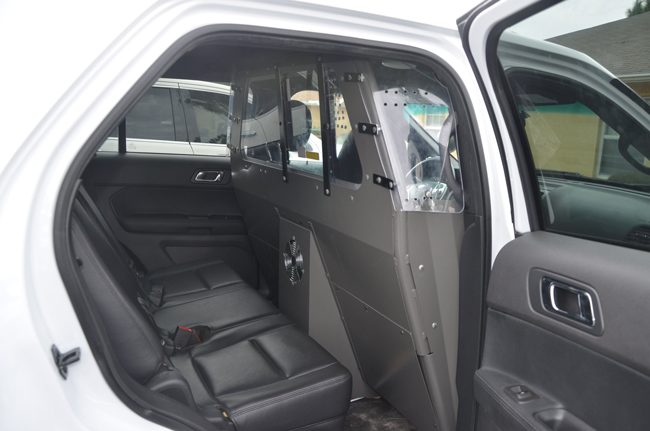 On Sunday (April 1), the mother of 37-year-old Palm Coast resident Scott Lorenz of Rolling Sands Drive called authorities to report that her son was depressed, had taken an "excessive" amount of pills, drank alcohol, and was vomiting. Paramedics were dispatched. So was the Flagler County Sheriff's Office.
By the time the incident was over, Lorenz had allegedly threatened to get his 9 mm handgun to keep deputies from invoking the Baker Act on him, and he faced two felony counts of resisting arrest with violence and battery on a law enforcement officer. The Baker Act gives police authority to take custody of an individual against his or her will for up to 72 hours of psychiatric evaluation at health care facilities in Volusia County, where the individual may be held involuntarily.
The incident developed around 8 p.m., when Lorenz, according to his arrest report, conceded to deputy Garrett Shaughnessy that he had taken a total of 80 pills of two anti-depressants and several beers because he wanted to die, but said he'd done so five days earlier. "I then asked Scott once more if he wanted to harm himself and he said something to the effect of, No, I just want to die," the deputy reported.
A central criteria for a Baker Act is when an individual says he or she wants to do harm to himself or others, including intimations of suicide or evidence of attempted suicide.
With further conversation, Lorenz said he was not looking to harm himself anymore.
The deputy then asked him for his identification, an unusual request of a man in his own house, not involved in the commission of a crime. Lorenz, according to his arrest report, "became uncooperative and stated several times that he did not have to" provide his identification. The deputy requested a second sheriff's unit, having by then judged that Lorenz fit the criteria for a Baker Act based on his statements.
When Cpl. Frederick Gimbel arrived and with the initial deputy informed Lorenz that they were invoking an involuntary Baker Act, he said he would not go, that he had no intention of going to a treatment facility, that he was going back into his house, "and if we prevented that," the deputy reported, "that he had a 9 mm handgun in the house."
The two deputies attempted to "secure" Lorenz "to prevent any further escalation," the arrest report states. It got rough. Lorenz allegedly resisted, pulling his arm from a deputy's grasp and "trying to get away by shoving his body" against that of another deputy. The scuffle caused one of the deputies to lose his balance and fall. Lorenz was brought to ground in turn "with the assistance of medical personnel," according to the report. The struggle continued for a while before he was able to be secured, but not before he allegedly struck Gimbel in the head with his knee.
There was a further struggle to get Lorenz into a patrol vehicle, where he "had to forcefully be placed in the backseat as he was becoming hostile again," the report states. Soon thereafter, Lorenz began to kick his feet to keep them outside the vehicle and allegedly kicked Gimbel on the right side of his torso.