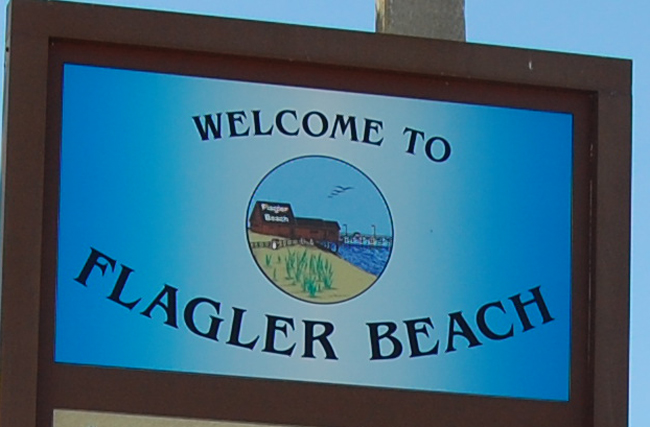 Commentary
By Art Woosley
Great thanks go to Flagler Beach Mayor Alice Baker and Commissioners Steve Settle, Ron Vath and Joy McGrew for bringing some sanity to the process in the search for a new city manager.
I have resided in this great little city for over twelve years now, and this band of floating managers, Range Riders or whatever they wish to call themselves, have continued to come and go, clearly showing that this system does not work, at least not in our case.
Because we are just a small city with a population of only around 5,000 people, there is no way we can pay the salaries of other larger cities, and we should not try, as money alone does always produce the best candidate.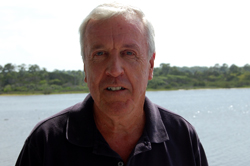 History has shown that these so called "hired guns" with various degrees of "competency" ride the circuit just bouncing from city to city. Not surprisingly, a few have been known to start sending out resumes for higher paying jobs elsewhere shortly after their arrival.
In addition, once here it often takes them up to six months to understand and relate to our different city departments, department heads, personnel etc. The process appears to repeat itself over and over, much to our detriment.
One such "circuit rider" even needed to "consult" with a previous commissioner on how best to handle a department head as they could not get that particular department head to take any direction, and had all but been told get out of that department heads office, (something which does not show up in the interview process).
Yes, the four officials mentioned above are without a doubt are on the right track, and must be strongly applauded for their stance, Commissioner Settle stated it correctly in saying this is the "most important duty of all", that of deciding who will administer our city.
We do not in any way need anything akin to a managers' association or outside non-residents deciding or even presenting candidates who they think will be the best for our city. We certainly have many very intelligent, competent individuals who reside here, individuals who most importantly would have roots here, who would have their heart in our city, making it unnecessary to consider another unknown who is simply bouncing through on the "circuit." We can only hope that commissioners John Feind and Jane Mealy understand our need for change here, and that they decide to get on board, as the old circuit-rider system has clearly not worked well for us.
We should stay as close to home as possible. After all, what do people coming in here from south or central Florida, or anywhere else in the country for that matter, know about our history, values and expectations, let alone our unique environment? Now is the time to look at our own qualified local people for leadership. We do not need to spend yet more of the tax payers dollars to have (any so-called experts) do what we as a city are capable of doing.
We should require real accountability and strong hands on leadership from any prospective candidate, and as Baker aptly stated, hopefully some stabilization. And any contract can be written with a probation period as a safety measure to further protect our city, should things not work out.
Think about it: Who would have more interest and concern for what happens to our city: the person with roots here, or a person just passing on through?
Art Woosley, retired fire chief from Miami-Dade, is a Flagler Beach resident and political activist.