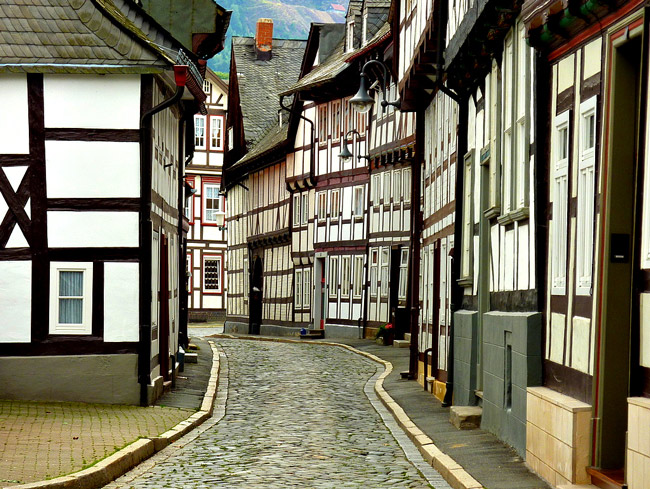 Angst grows among Obama supporters:
"After months of watching Mitt Romney twist in the media glare, a growing number of President Barack Obama's supporters — though confined for now to a noisy minority of liberals — are peering into the Obama-might-actually-lose abyss for the first time after last week's disastrous first debate. Some progressives seem to be going into primal panic mode — to the profound annoyance of the Democratic professional political class and an Obama campaign predicting a rebound at next Tuesday's debate in Long Island. […] But a lot of Democrats are somewhere in between — they simply can't believe Obama could be that bad again. Or could he? "My honest and truthful answer is Democrats are not panicked — and I'm not exactly sure why," said longtime Clinton adviser James Carville, who thinks Obama will still win. "Maybe I'm being silly here, but I've talked to a lot of people today and everybody's saying the same thing. … Should I be more concerned than I am?" From
Politico
.
The Afghan war: Do the numbers add up to success? "The 33,000 U.S. troops ordered to Afghanistan two years ago to stop Taliban advances are back home, with military officials claiming that the surge accomplished its objectives. But did it? [… F]or all the American blood and treasure invested in the war, some experts who've studied it contend that the problem with the military's claims of success is that the numbers don't add up. Using them alone, the Taliban is overmatched, and attacks since the surge are down. Yet, they have become more brazen. […] Last month marked the death of the 2,000th American service member in the war. It also saw a group of uniformed Afghan soldiers – our supposed allies – turned their weapons on American troops at an Afghan Army checkpoint. It was not the first time. So-called "green-on-blue" attacks have been increasing over the past year." From McClatchy.
National Book Award finalists are named: "Three novelists who've gained literary respect as well as commercial success — Junot Diaz, (This is How You Lose Her), Louise Erdrich (The Round House) and Dave Eggers (A Hologram for the King) — are among the finalists for the National Book Award for fiction announced Wednesday. The other two finalists are debut novels about the war in Iraq and its aftermath: Kevin Powers' The Yellow Birds and Ben Fountain's Billy Lynn's Long Half-Time Walk. The five finalists for the non-fiction award include The Passage of Power, Robert Caro's fourth book on Lyndon Johnson; Behind the Beautiful Forevers, Katherine Boo's account of life in a Mumbai slum; and House of Stone, a memoir, set mostly in Lebanon, by Anthony Shadid, a Lebanese-American reporter who died in February at 43 while covering the civil war in Syria for The New York Times." From USA Today. See the full list of finalists here.
The awards — rivaled in the book world only by the Pulitzers — were announced on on MSNBC's Morning Joe, the first time in the awards' 62-year history that the finalists were revealed on TV. In the past, they were announced at a literary site, such as William Faulkner's home in Oxford, Miss., or City Lights Bookstore in San Francisco.
Americans Robert J. Lefkowitz of Duke University and Brian K. Kobilka of Stanford win Nobel chemistry prize for work on protein receptors: "Your body is a fine-tuned system of interactions between billions of cells. Each cell has tiny receptors that enable it to sense its environment, so it can adapt to new situtations. Robert Lefkowitz and Brian Kobilka are awarded the 2012 Nobel Prize in Chemistry for groundbreaking discoveries that reveal the inner workings of an important family of such receptors: G-protein–coupled receptors. For a long time, it remained a mystery how cells could sense their environment. Scientists knew that hormones such as adrenalin had powerful effects: increasing blood pressure and making the heart beat faster. They suspected that cell surfaces contained some kind of recipient for hormones. But what these receptors actually consisted of and how they worked remained obscured for most of the 20th Century. […] Today this family is referred to as G-protein–coupled receptors. About a thousand genes code for such receptors, for example, for light, flavour, odour, adrenalin, histamine, dopamine and serotonin. About half of all medications achieve their effect through G-protein–coupled receptors. The studies by Lefkowitz and Kobilka are crucial for understanding how G-protein–coupled receptors function. Furthermore, in 2011, Kobilka achieved another break-through; he and his research team captured an image of the β-adrenergic receptor at the exact moment that it is activated by a hormone and sends a signal into the cell. This image is a molecular masterpiece – the result of decades of research." From nobelprize.org.
Google's history project: "Today you can discover 42 new online historical exhibitions telling the stories behind major events of the last century, including Apartheid, D-Day and the Holocaust. The stories have been put together by 17 partners including museums and cultural foundations who have drawn on their archives of letters, manuscripts, first-hand video testimonials and much more. Much of the material is very moving—and some is on the Internet for the first time. Each exhibition features a narrative which links the archive material together to unlock the different perspectives, nuances and tales behind these events. Among others you'll see:
Watch:
Christopher Walker and Richard Belzer Make a Chicken: