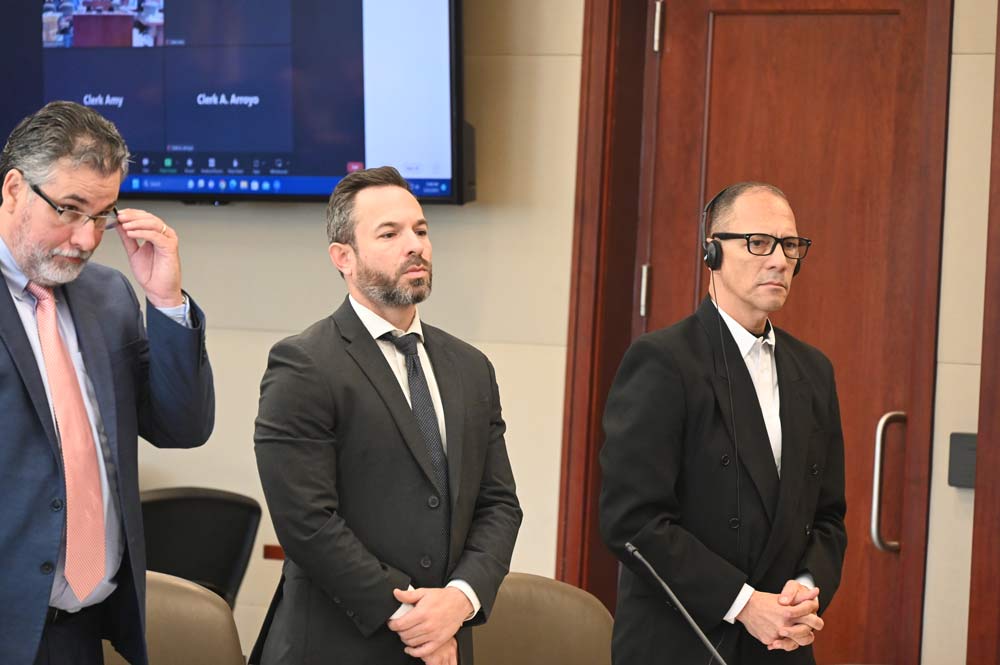 On May 25, a 12-member jury deadlocked and a mistrial was declared in the case of Monserrate Terron, the 59-year-old Palm Coast man facing two capital charges that he raped a 7-year-old child at his home in 2019. A new trial is scheduled to start on July 24. Raymond Warren, a retired assistant public defender who practiced in Flagler County and the rest of the Seventh Judicial Circuit for decades (the circuit includes Volusia, St. Johns and Putnam counties) addresses the verdict in light of numerous comments challenging it.

By Raymond Warren
Actually, the jury got it right the first time.
A significant number of the commenters to the series of articles pertaining to this trial have it backwards. When a large number of English barons gathered their forces to confront King John in 1215 on the fields of Runnymede, one of their demands was for the right to be tried by a jury of their peers. They no longer trusted King John to provide justice. They were seeking protection against a vengeful king and wrested the Magna Carta from him to get it.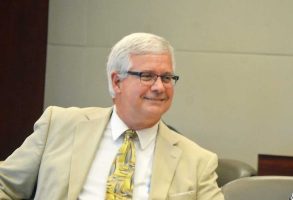 For 900 years, the goal of all jury trials has been to protect us all from a vengeful government. This dichotomy between justice and vengeance was, to the barons, a relatively new concept. When Richard the Lionhearted participated in the Third Crusade, some of his priests found in the Arab libraries in Damascus portions of the three plays pertaining to King Agamemnon and the jury trial of his son, Orestes, which documents at that time were roughly 1600 years old.




Obviously, over the last 2500 years, people have considered the three plays important enough to preserve them. The priests translated the plays from the original Greek into Latin and brought them back to England. Then, they studied the plays. Our founding fathers studied the plays. I studied them many years ago. Others continue to study them today. Twenty-five years after the plays landed in England, the barons were demanding jury trials.
In the setting of the plays (one complete and two others in fragments), Greek law of antiquity was based on a debt of blood vengeance. If someone wronged you, and if you responded in a vengeful and bloody manner, you were simply following the law.
After two generations of the House of Atreides getting decimated by honor killings in the name of blood vengeance, the law was changed. The grandson of King Atreus was tried by a jury of twelve Athenians. Prosecuted by the Furies and defended by Zeus himself, Orestes stood trial for the murder of his mother after she had murdered his father, who had murdered their daughter, after the grandfather had murdered his brother and all but one of his nephews.




When the jury deadlocked 6-6, Athena cast the deciding vote for acquittal. To this day, this stands as the earliest recorded instance of a honor-based society giving up its old system of law based on individual blood vengeance in order to substitute a respect-based system of law focusing on collective justice. In short, honor demands vengeance and respect commands justice.
Our founders understood the importance of a system of law based on justice. They also understood the risks of allowing vengeance to ever become a factor in any courtroom. Our whole system of justice is designed to keep the vengeful among us at bay.
Yes, there is always the possibility that vengeful people will get onto juries, which is why we require unanimous verdicts, in this instance by a 12-person jury. The idea is that if one person can hold out against 11 vengeful jurors, justice will be preserved.
I am not saying that there were any vengeful people on this particular jury, but the concept remains the same. The jury's role was and is to protect us all from a vengeful State. If a person is convicted by unanimous vote, then the State is deemed to have met it burden of persuasion and its burden of proof. When one person, or more, has doubts about any issue relevant to one of the elements of a charge, then the State has not met its burden of persuasion and its burden of proof.




Just reread the many vengeful comments posted by several FlaglerLive commenters and you will understand why our founders set up our justice system in such a way as to protect us all from the vengeful among us. We use phrases like "fair and impartial juries" and "neutral and detached magistrates." We make prosecutors swear oaths to seek justice. If an accused can show good cause for a well-founded belief that his or her judge is biased in any way, the judge is supposed to recuse herself from the case.
We say that it is better that 100 guilty people should go free rather than convict one innocent person. All of these concepts (and others) are rooted in the idea that society is to be protected from the vengeful among us.
Society will not fall if a jury returns a not guilty verdict in a DUI trial. Society will not fall if a juror holds out against all other jurors in a capital sexual battery case, prompting a hung jury. Society will fall if we ever abandon our respect-based system of collective justice and return to an honor-based system of law, with its concomitant requirement of individuals imposing their own debts of blood vengeance onto those whom they perceive have wronged them.

Raymond Warren lives in Volusia County. He regularly comments on FlaglerLive on a vast variety of subjects, including politics and the law, under the handle Ray W., and writes occasional columns. See his previous column, "My Massive Heart Attack, and a Bit of Advice from a Departed Medical Examiner."