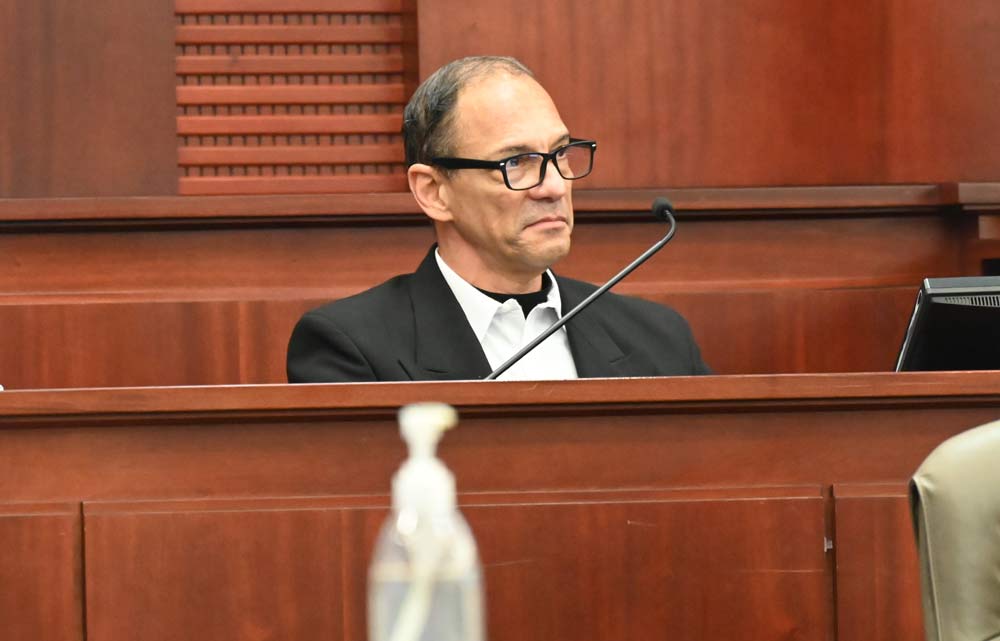 In Monserrate Teron's second trial in six weeks, a jury of four men and two women today found the former Army nurse guilty of raping and molesting his 7-year-old niece at his Palm Coast home in November 2019. The jury deliberated three hours, its decision finally, clearly clinched by the testimony of the child, now 11, whom Teron had victimized for years.
Circuit Judge Terence Perkins will have little discretion when he sentences Teron, 59, to mandatory life in prison without parole at a later date. The only question will be whether he will be sentenced to one or two life terms.




The child's mother and father, both of whom had testified, were in court with other family members for the reading of the verdict, as was Teron's wife and one of his adult daughters, who'd attended the whole trial as she had the first. Megan (*), the victim, was not. The two families, once close but no longer, sat on opposite-side pews in the gallery.
Megan's parents clutched hands in the moments before the verdict, then sobbed quietly, once the clerk spoke the word "guilty" for each of the charges, and sobbed more openly, embracing the prosecutor, after the jury, Teron and his family had left the courtroom. Teron himself had sat stoically facing the clerk, pursing his lips a couple of times but otherwise showing no other emotions. He flashed a thumbs up to his family before a bailiff ushered him out.


Teron was returned to the Flagler County jail, where he'd been held since January. He will be transferred to the state prison system after his sentencing, which awaits a pro forma pre-sentencing investigation.
The case hinged on the believability of words. On one side was Megan, who was almost 8 when she first spoke of the allegations to her parents, then to a therapist, and finally in testimony before the jury on Wednesday morning, now as an 11 year old.
On the other was Teron, who denied it all.
There were no witnesses, no evidence, no DNA, no text or other electronic messages, not even any ambiguous confession in any form, as is more common in sex-abuse cases that the state takes to trial, whether involving children or not.




But along with Teron's denials, there was plenty of victim-blaming on his part: he'd described the child as "obsessed" with his penis. He blamed her, as had her aunt, as had her grandmother, for being over-sexualized. Child predators commonly deflect blame by accusing their victim of initiating, aggressing, being inappropriate, regardless of the victim's age.
Either Teron or his wife, describing incidents over the years, accused the girl of walking in on him while he was showering and trying to lunge for his penis, accused her of doing the same in the car while she, her older sister and Teron were waiting for their mother and aunt to shop at Whole Foods, of lunging at him in the pool at Hammock Beach Resort, again aiming for his penis, of hopping on his bed, naked, when he was visiting the family in Massachusetts.
They described those incidents as if the girl alone had agency–as if she had never been "trained" to act that way by Teron, as Assistant State Attorney Melissa Clark described it, even though the girl had made clear in her revelations to her parents that "playing with his pee-pee stick" had become a habit he had formed in her from when she was 5: she did not use the words, but she described deliberate, persistent grooming. She never lunged for anyone else's penis.
Then occurred the November 2019 incident at Teron's E Section house in Palm Coast.




Teron's wife, who also testified, said she was in the living room the night of the alleged incident. There's no proof she was, and from what evidence exists, she probably was not: detectives had interviewed her for three hours, shown her video of Megan describing the November 2019. She never once said, as she later would in court–in both trials–that it couldnl;t have happened because she had been in the living room the whole time.
In court she said she had eyes on Teron, at least partially, in the bedroom where Teron spent 30 to 40 minutes with his niece. It was never made clear why Teron spent that much time in the girl's room alone, as opposed to spending any time in the room where the girl's older sister was. Because of the angle from where she was allegedly sitting, Teron's wife did not have eyes on her niece, or on anything more than a sliver of the room, if its door had been left open–if she had been in the living room.
Teron and his wife also claimed that he is impotent but for Viagra–that he could not get an erection and that, therefore, as his attorney, Harley Brook, put it to the jury, he could not have ejaculated on the girl, as she claimed he did (Megan used the words "sprayed"). The claim is medically false: an erection is not necessary for ejaculation. The prosecutor did not challenge the false claim, but the jurors were nobody's fools.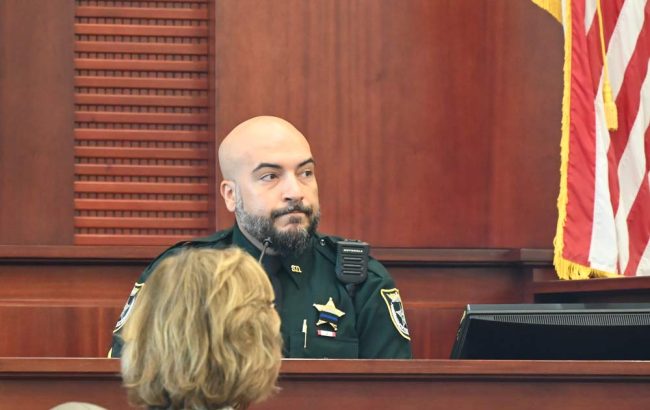 It wasn't the only glaring lie. In an initial, lengthy interview with Flagler County Sheriff's detective Augustin Rodriguez, who investigated the case locally, Teron had pleaded impotence to the point of claiming he never had sex with his wife. He went as far as attempting to send Rodriguez and another detective pictures of his flaccid penis. (The detectives declined the offer.) In his first trial testimony, that claim of no sex changed to "every six months or every three months." In the second trial, that was down to "once a year or every six months."
When Brook asked him why he'd lied to the detective, Teron said: "I didn't want to tell him a lie because I don't like to lie. Maybe I didn't understand."
The prosecution had two women, now in their 40s, testify that Teron in one case attempted to molest one of them, and in the other managed to molest and rape the other repeatedly when both were young children in Puerto Rico in the 1980s, around the same age that Megan was when she was his target.
Teron was first tried on the charges in May, with the same witnesses testifying, but in front of a 12-member jury at the time. The jury deadlocked after five hours of deliberations. Perkins declared a mistrial.




The jury's questions during deliberations in that first trial indicated that they didn't necessarily have doubts that crimes occurred, but had doubts about whether these particular crimes took place in Palm Coast the night of November 12, 2019, as alleged. The victim and her family live in Massachusetts, where Teron and his wife visited from time to time, and where the victim said he had started to abuse her when she was in kindergarten. So based on her accounts, the assaults took place in Massachusetts and in Florida. The charges in Flagler were based on alleged crimes committed only in Flagler.
Even Teron's attorney, Harley Brook, conceded in both trials that a crime may have taken place. He also intimated in both trials that the criminal may not have been Teron, but another family member.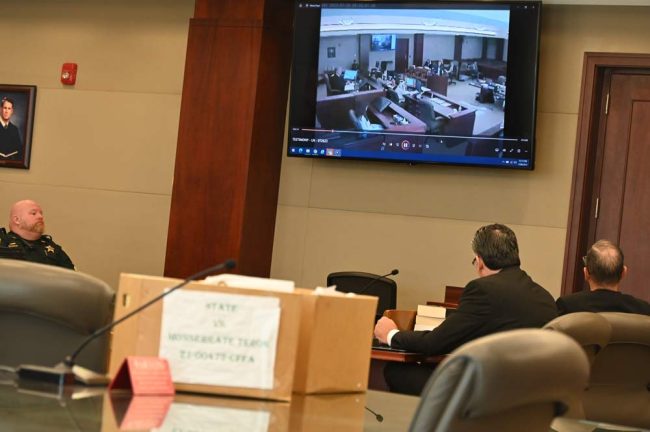 "I'll submit to you that something happened to [Megan.] But I'll also submit to you that my client is not guilty of the offenses for which he is charged," Brook had told the jury in the first trial. He did not go that far in the second, reserving his insistence to another point: that if the jury believed that a crime had taken place but not in Palm Coast (or Flagler County), the jury could not convict.
Deliberations in the first trial started late in the afternoon and stretched into mid-evening. The jury went without dinner the whole time. Today, the jury began deliberations in mid-morning. It heard closing arguments Thursday afternoon and after a brief huddle asked to be allowed to go home for the night and return for deliberations this morning. The huddle indicated that the jurors were not ready for a quick decision.
75 minutes into deliberations, the jury asked if it could watch or read the victim's testimony she gave in court on Wednesday. That testimony was digitally recorded with sound and video, as was the entire trial. The courthouse's digital division–one of the most advanced in the state–told the judge that it could make the excerpt available 15 to 30 minutes, and it was.
The jury specified that it needed a particular part of the testimony relating to when her parents dropped her off at Teron's house the night of the incident–not the parts where she describes what took place there. "I was not expecting that," Brook said.




But the question makes sense in the context of a juror's attempt to be sure whether the incident took place in Palm Coast or not. That suggests that the jury was having the same question this time as it did last time, though last time when it asked its questions, it did not ask for transcripts or video. Nor did it ask for direct testimony that essentially left it in the victim's hands to resolve whatever presumed doubt one or more jurors may have.
Either way: a jury asking to hear the victim's testimony, as opposed to the testimony of the accused, implies it is giving the victim credibility.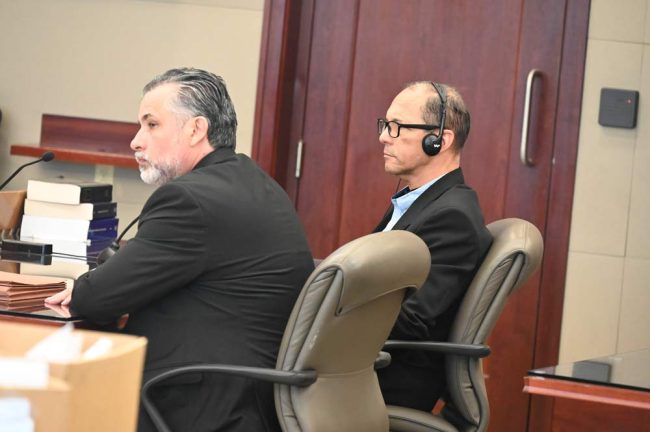 Brook, sensing danger for his client, objected. Brook wanted the jury to rely on notes and its memory, as is often the court's instruction when transcripts or video cannot be made readily available. But in this case, there was no such obstacle, and it was still only late morning. "It's a matter of minutes to an hour as opposed to a matter of hours to days," the judge said of responding to the jury's request. So he allowed it. It was only 15 minutes that the jury wanted to see, out of the victim's 58 minutes on the stand.
It was almost three hours into deliberations before the jury watched the segment it had requested. It was a matter of minutes after that before it announced it had a verdict.
But in the end, it was clear that it had believed Megan. It had not believed Teron. It was just as clear that Megan's testimony on Wednesday was the tipping point: the jury seems not to have doubted that Teron had been abusing her in Massachusetts for years. But now it could render a verdict on the Flagler County charges.
It's not that the jury did not necessarily believe that Megan had walked in on Teron while he was showering and tried to grab his private parts when she was 6. It's not that the jury did not necessarily believe that she had tried to do the same while he was sitting in the car with Megan and her sister, waiting for the girl's mother and aunt to come back from a trip to Whole Foods.




What the jury did not believe, it seems, was that those were incidents without a context. What they certainly did not believe was that Megan was doing that because something was off with her, as if a child of 6 or 7 exhibiting what to her uncle or aunt appears as sexually motivated interests in one man in particular was somehow of her own making, of her own exclusive doing–or was even sexual, in her mind, as if a child of 6 or 7 could possibly be the aggressor in that dynamic.
What the jury did not believe was that Teron was the poor innocent uncle set upon by his 6 and 7 year old niece, and that he had nothing to do with it. What the jury did not believe was that there'd never been anything sexual between Teron and the girl–or rather, anything sexual that Teron had initiated with the girl.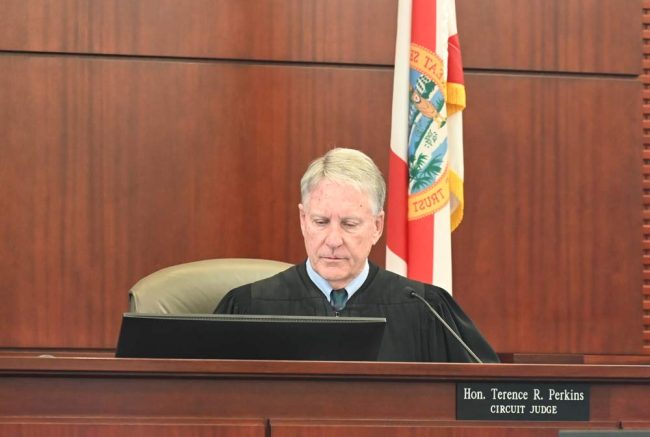 What the jury did believe was that if she had acted that way, it's because he'd groomed her to act that way–to see his penis as a toy. What the jury did believe was what Megan herself had said: that Monserrate Teron had been abusing her since she was in kindergarten. That the only sexual motivation was Teron's own, and that Teron and his motivation had reduced his niece to the unwitting object of his perversion and burdened her with a secret she could not always keep, and that her own aunt or grandparents interpreted as a form of sexual deviancy.
There was deviancy. It was not Megan's.
Megan is only 11, with a lifetime ahead–a lifetime of living with memories of Teron's abuse. Teron's prison term is a life sentence. It will be not nearly as long as the life sentence he inflicted on his niece.