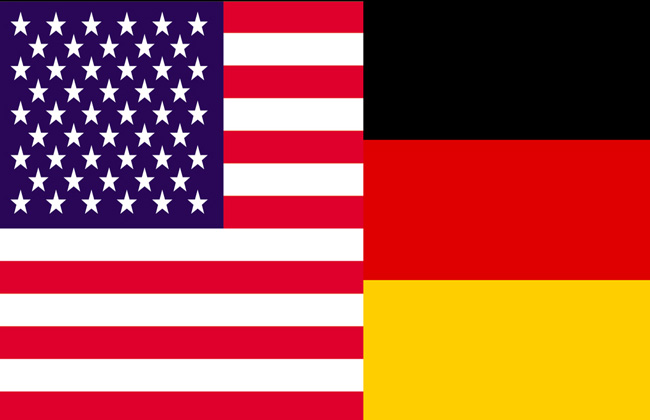 O Captain! my Captain! our fearful trip is done;
The ship has weather'd every rack, the prize we sought is won;
The port is near, the bells I hear, the people all exulting,
While follow eyes the steady keel, the vessel grim and daring.
–Walt Whitman
Arena Pernambuco, Recife, noon, ESPN.
(See the play-by-play below the preview.)

Contrary to what Chief Dan George's Old Lodge Skins tells Dustin Hoffman in "Little Big Man," it is not a good day to die. At least not for the United States. That's why I left out the remaining lines from Whitman's poem: let's hope they are unnecessary today on the grass blades of Recife. But the Americans' fate is not entirely in their hands, and their self-confidence may have taken an entirely understandable hit from that awful (for us) but wonderfully executed last-second goal in the 2-2 tie against Portugal. It's going to take still more sessions with a few shrinks to get over that one.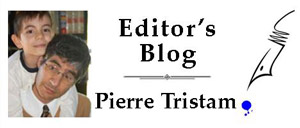 Here's how the Americans can guarantee themselves a spot in the next round: they can beat Germany. They can tie Germany. They can hope that Ghana and Portugal tie. Or they can hope that Ghana beats Portugal by only one goal, or that Portugal beat Ghana by fewer than six goals. So there are quite a few avenues for the Americans to advance. But this is the World Cup. Avenues mean nothing. Anything can happen.
It'd be best if the Americans decided their own fate. But on the world stage, that's no longer an American specialty. The U.S. beating Germany is not going to happen. This has been the best World Cup since the Disney-like magic of the 1970 Brazilian team in Mexico (funny how World Cups held on American soil, north, middle or south, have always produced the best tournaments), full of upsets, last-second goals, come-from-behind wizardry and unexpected early defeats (Italy, England), but there's something about German machinery that just doesn't lend itself to the sort of collapses other teams' engines do.
World Cup 2014
---
Goals So far: 150

Matches: 55

Average: 2.78 (2010: 2.27)
Brazil 1, Chile 1 (Brazil on PKs) | USA 0, Germany 1: Small Loss for a Big Win | USA 2, Portugal 2 | USA 2, Ghana 1 | France 3, Honduras 0 | England 1, Italy 2 | Costa Rica 3, Uruguay 1 | Colombia 3, Greece 0 | Chile 3, Australia 1 | Spain 1, Netherlands 5 | Mexico 1, Cameroon 0| Brazil 3, Croatia 1

While a U.S.-Germany tie is not as impossible as a live sighting of the real Elvis in downtown Palm Coast (mostly because Palm Coast has no downtown, though Elvis is most assuredly still alive and smoking weed with Willie Nelson), it's not likely: the Germans want to kick a little Klinsmann ass. It's personal for them. (Jurgen Klinsmann is the former German national team player who scored 108 goals for Germany and now coaches the U.S. team, after coaching the German team during the bleaker years of the second Bush administration).
That means Germany will be out for blood, or at least goals: this isn't a violent side, like the Dutch of four years ago, but a side so self-assured of its technical abilities that it dares here and there be playful enough to mimic the joy of playing football. The Germans can score goals like nobody's BMW. They beat Cristiano Ronaldo's disappointing Portugal 4-0, but were somehow tied by Ghana 2-2. And it's not as if they've qualified for the next round yet, so they'll be wanting to make a statement.
That leaves the American fate once again in Ghana's, and Portugal's, hands. Could this be the third World Cup in a row that Ghana dashes American hopes? They could do it with a win over Portugal by two goals or more, assuming the U.S. lose. Portugal's chance of advancing is much, much lower: they have a -4 goal differential, meaning that they've scored only two goals and allowed six. To advance, they'd have to score a half dozen goals against Ghana. No matter how gifted Ronaldo is, and no matter how decimated the Ghana side has become now that the Ghana football association has suspended two of its star players for insubordination, that's not likely.
Put simply: pray for ties all around in Recife, where it's been miserable for days with pouring rain, flooded streets, and a soggy pitch. Even the team bus has been having trouble getting to the stadium. But we can be almost certain of this: it will be an entertaining match made a bit unpredictable by the flood, even though both teams are used to playing in conditions like these. The sun never shines in Germany but twice a year, and flash floods are part of American soccer games.
But there was some sunshine in Brazil today: the despicable Luis Suarez has been suspended for nine games and four months from all football activities for lunching on an Italian player's shoulders in the Uruguay-Italy game. FIFA calls it the harshest penalty in World Cup history, but it's still a mere slap on the mouth. It's only nine Premier League games with Liverpool, his club team (a repeat of last season, as I recall, when he was serving out a sentence for barbaric behavior then). Being the hooligan that he is, he's not allowed in any football stadium, and he's been fined $112,000. FIFA called him "a disgrace." Talk about an understatement. The cannibal should have been suspended for a minimum of a year from all football activities, and barred from all qualifiers for the next World Cup. That would have sent him the sort of message players of his caliber deserve. He's marred what has otherwise been such a wonderful World Cup. But of course he has his craven apologists even in our backyard, so craven FIFA isn't alone.
Now to the blasphemous confessions of the day. First, I'll be attempting yet again to down a beer during this match (background: my recent radiation treatment ravaged my throat and makes downing anything bubbly or alcoholic a pit of a pain), but it'll be a German beer. No matter how much I love and root for the American team, there are limits: drinking American pisswater with bubbles that poses as beer is one of them. Granted: big name brands aside, we now have an innumerable number of craft beers that are superior to Germany's best, but since we live near Downtown Palm Coast, where beer shopping is never a pleasure, our choices are limited.
Second: I've always had a soft spot for Germany. The Germany-Holland final at the 1974 World Cup, from Munich, is my earliest football memory, wrapped as it is in memories of my father's cheers, my father who would be dead just two years later. I was in my 10th year, we were in Beirut, watching the game on a 26-inch black-and-white in the very same TV room that gave onto Damascus Road and that would, less than a year hence, be shot up with bullets and shrapnel from a civil war that was even then getting warmed up to the cinders of burnt tires and chafing fanatics. The 1974 World Cup was our last great joy. Germany—West Germany, as it was then known—won 2-1 with the great Franz Beckenbauer and Gerd Muller. I won't be rooting for Germany today. But the Germans have been playing better than Brazi so ffar, and if this has been the tournaments of upset, it would not be the saddest day should Germany manage to pull this one off all the way to the championship.
Off to the game.

94′: Great finish by the Americans, two fantastic attacks, not enough luck. Their likely opponent in the next round: Belgium. We live another day. This great World Cup continues.
91′: Four minutes added to both matches.
90′: The Americans have made their peace with a loss, even a 2-0 loss if it came to that, now that it looks like they will advance. Portugal-Ghana remains 2-1, so no matter what, it's an American advance. Just as well. We all knew that the Germany match would be the toughest, and impossible to win, though one American goal was not too much to ask. This second half has not been pretty to watch if you're an American, though paradoxically a satisfying result. I mean: getting out if this group is no small achievement.
83′: The Americans are being forced to make great defensive plays, and they're not managing to break loose into German territory. It's not been a good looking game for them. It's been an efficient, solid game for Germany, but by no means a domineering performance. The lone American attack in a long time was squandered with a wild shot.
80′: The horrific turnovers continue, and Germany take advantage. But Ronaldo has just made it 2-1 in the other game, improbably, which is a big favor to the Americans.
77′: The substitutions have begun, the pace of the match is noticeably slower. The Americans are putting too much hope in the 1-1 Portugal-Ghana match to stay that way. It's not a good strategy, because Ghana are pressing again and again, and look to have another goal in them.
74′: Two American players have collided, head injuries, and collapsed on the pitch. Bedoya and Jones.
70′: Can't we please will ourselves a goal?
67′: It's all Germany, all the time, while in the other game it's all Ghana all the time: these scoring lines will not hold, and the momentum is very much against the US at the moment.
63′: Darkening clouds for the US. A stronger Ghana is battling Portugal, while Germany has maintained possession of the ball this entire half, with the great Miroslav Klose brought into the game at the beginning of the half to pad his World Cup record of most goals scored.
Ghana almost scored again, which, if it does a couple of times, will overtake the US in goal difference, and advance instead of the US.
58:' Still: for the US to play this match without scoring a goal would be a big disappointment, and too tentative a way to move onto the next round, where the US would otherwise have a stronger chance to make it all the way to the quarterfinals, as they haven't–as I recall–since the 1994 World Cup in the US.
55′: GOAL GERMANY. Germany had won a corner, Tim Howard made a diving save, but Muller, the scoring machine, took the rebound and slammed it into the far corner of the net. On the other hand, Ghana has just equalized, which is good news for the US. A draw in that game guarantees a US advance.
49′: "Let me guess," my son says, running up from downstairs with his lunch, "Germany has the ball. Yup." Well, yes, the Germans have come out fuming, repeating their first-half opening. And the Americans have yet to respond. Let's hope they haven't decided to sit back and enjoy the Portugal lead, which guarantees the U.S. a spot in the next round, as long as Portugal don't run up the score.
Halftime
45′: The Americans are approaching the end of the half in very good shape, in excellent shape really, managing to blunt attack after attack with solid defending, recovering well from a couple of early mistakes and that slow start and putting together a few good attacks. They've made the case for being on an almost even footing with the Germans. They can earn a tie if they keep this up, but you can sense that this game is pregnant with a couple of goals, and the water broke long ago over Recife.
39′: The rain appears to have dampened the game's energy a bit: the ball isn't traveling fast, playing tricks on the players' timing, though not so much as to prevent the odd German attack–and counter-attack. The key difference is that the Germans can get inside the American box, while the Americans have not really managed a single effective penetration into the German box, though they just got themselves a corner. But it was wasted. Still 1-0 Portugal.
36′: ENOUGH TURNOVERS.
33′: There's life in the Americans' boots and the match has evened out, which really means that the two sides are now trading attacks and shots. A goal should be a matter of time, for either side. But not by turning over the ball unnecessarily. Howard just had to make a fantastic save: the Germans are looking for their goal.
Portugal 1, Ghana 0. Good: a low-scoring Portugal win means the US advance.
27′: Germany's initial blitzkrieg has been held off, so if the Americans can turn RAF on the the Germans' offensive line, they may have a surprising show of it for us. Maybe their radars are decoding the German tactic. But this is unlucky: Jermaine Jones just collided with the referee, who had no business being at the heart of the action, knowing a cross was on the way. Yellow card to Muhammad. (Portugal 0, Ghana 0).
23′: An excellent attacking sequence by the Americans, capped by a great shot just above the German crossbar.
21′: Too many turnovers. Too many turnovers by the Americans, who are not developing a strategic approach to this game. They take possession, they improvise, they hope. That's not the way to play Germany. You can get away with that against an unstable France or a nervous Ghana, but not against Germany. Then it's back to that attacking German line.
16′: Still 0-0 in Ghana-Portugal, which is to the American advantage. But it's not going to stay 0-0 long here. Germany are playing with verve and a touch of style. The Americans look more intimidated than they need to be.
13′: Thirteen minutes in, the Americans manage a couple of probes down German territory, preserving possession but still not breaking the German line past deep midfield: no crosses into the box, no runs to make the Germans a bit nervous, but as build-ups go in the American style, this is how it starts, and if the defense can hold–as it just did against yet another attack–there's hope for evening this match a bit.
11′: You cannot concede the ball to Germany again and again, and allow them to keep targeting the penalty box, crossing the ball in there with impunity, and not be punished eventually. This is not promising. Germany have just gotten two more clever attacks that luck more than skill prevented from a goal. Both times the Americans take over the ball but can't control it long.
6′: Over at the Portugal-Ghana match, Cristiano Ronaldo almost just made it 1-0 with a vicious shot from the right wing right on goal, but he hit the crossbar. Meanwhile the Americans are not managing to do much to Germany's defenses. The ball remains in the American end, dominated by the Germans, whose patience is one of their weapons. Tim Howard forced to make a good save in the 8th minute. A German goal, at this pace, is a matter of minutes.
2′: Germany's Philipp Lahm (Bayern Munich) just gave those heartbeats a leap with an attempted scissor-kick on Tim Howard's goal, but nothing close. Th work-up by Germany was more telling: less than two minutes in, and already a deep probe into the American box. Forgive the double-entendres, but there's no prophylactic against them in sports. Good thing Freud is dead.
0′: Ladies and gentlemen of the jury, start your heartbeats.
T minus 1: Fantastic atmosphere despite the flood. Let's hope the Americans avoid the curse of the slow start.