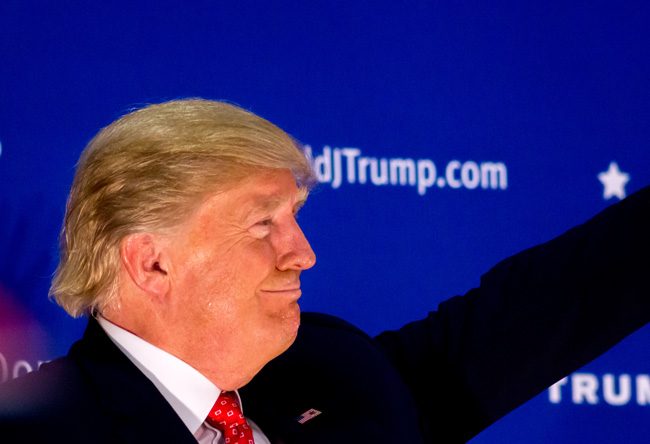 In Franklin Roosevelt's first 100 days, back in the grime of the Great Depression, he set up the Federal Emergency Relief Administration that immediately addressed the needs of the poorest of the unemployed. He created the Civilian Conservation Corps that put 2.5 million Americans back to work. He signed the National Recovery Act that started a big infrastructure construction program, spurring job creation, ending child labor and increasing wages. He set up the Tennessee Valley Authority that built dams, improved farming conditions for the poor and spread electricity to rural homes. And between his fireside chats and constant optimism with reporters, he single-handedly restored Americans' confidence in themselves.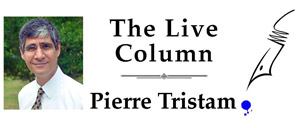 It wasn't all peachy. The New Deal failed more often than it succeeded. The "malefactors of great wealth," in the other Roosevelt's phrase, had declared war on the president long before Pearl Harbor upstaged them. FDR was prone to gargantuan blunders, like his fixation on balancing the budget instead of on more spending (which led to the Roosevelt Recession early in his second term) and his court-packing plan. But in a design so grand as the New Deal it was enough that a few successes transformed the nation. It laid the foundation for the sharpest compression of inequality, the broadest reduction in poverty and the greatest expansion of the middle class this nation has ever known.
We don't have anything like a national crisis to speak of these days, nothing comparable to 1932, anyway. Barack Obama veered us away from that. Which makes Donald Trump's planned first 100 days that much more shocking for the caliber of their deadbolts. According to interviews he gave various media, he intends to design the wall he wants Mexico to pay for, create the "deportation force" that would forcibly expel 11 million undocumented immigrants,  immediately ban all Muslim immigration, set up the process to dismantle Obamacare, which brought health insurance to 11 million people and ended the threat of bankruptcy for countless others, announce to creditors that the United States may not make good on its debts, make torture legal again, and presumably continue to use his equivalent of the fireside chat to communicate with the American people: his Twitter feed, from where he's launched more insults in 140 characters than Andrew Dice Clay at his younger best could manage in 140 minutes. (The New York Times keeps a running tab on Trump's encyclopedia of slurs.)
Derision, racism, default and brutality are strange ways to go about making America great again. But there's nothing strange about the shock troops that powered Trump's grab. Vote for a slumlord. Get a slumlord.
A few months ago we could chalk up Trump's ravings to theatrics necessary to keep his reality show on the air a little longer. But he was blessed–and we were cursed–with 16 Republican contenders not much saner than he's been. Now he's the Republican nominee ("presumptive" is an affectation at this point), and although his chances of winning in November are about as good as Goldwater's in 1964 or Mondale's in 1984, crazier things have happened in this country. Like Donald Trump winning the Republican nomination. It's embarrassing enough that his chances of winning are not zero. We've had a few decades to get used to the fact that America is no longer seen as exemplary by most of the world. There's no preparation for a Trump presidency. He's certainly made that clear.
Hyperbole distorts every election, just as candidates invariably describe every election as the most crucial in our lifetimes. There's been no such "crucial" election since 1964. I remember thinking the world would end when Ronald Reagan was elected in 1980. Millions of us actually thought he'd be too liberal with the nuclear button. CBS News broadcast a five-part series in prime time on five consecutive nights about his military buildup and millions protested around the world over fears that Reagan would make good on his quip to start the bombing in five minutes.
The world didn't end. It just changed orbit. Reagan, who at least played a governor in his previous role, returned America to the more Darwinian ellipse around mammon it had last known during the Harding-Coolidge-Hoover directorate. Reagan limited his bombing runs to what was left of the New Deal and a progressive tax structure, setting us up for the 1920s-like inequality we know today. But he turned out to be a nuclear softie almost willing to abolish all weapons and make love, not war, with his great pal Gorbachev. If he was senile by then, at least he was never demented.
Watching Trump, I'm not so sure. If he isn't demented, his policies are. And so far 10 million people consider those policies reasonable enough to give him the power to go further. Ten million people in a nation of 240 million adults isn't that much. Trump will need six or seven times that to beat Clinton. This is the time when Republicans must make a choice between the values they pretend to espouse and the barbarian they think is their prince.
It's been funny in a Boris Karloff sort of way to watch all these Republicans run the numbers on their devil's calculator: do I? Do I not? It brings out the best and worst in, if not of, them. The craven will follow, but prominent Republicans are abandoning him as no major party leaders have ever abandoned their nominee before: Paul Ryan, Mitt Romney, possibly now John McCain, the entire House of Bush (not to mention its first cousin, the House of Saud): they've all bailed. Of course they have. They don't want to be on the slime side of history.
That still leaves the hairy hardcore, the Ron Jeremys of the GOP. The choice is theirs. The judgment isn't.
Primaries are a freak show but it's time to stop pretending. There is no room, not even in media–especially not in media–to put Trump on the same plane as Clinton for any sort of "balance" or equivalence that doesn't exist. Clinton has her issues, as would any reasonable candidate. But Trump is a candidate in neon only. Beyond that he's a racist, a misogynist, an unabashed authoritarian, he mostly doesn't have a clue about foreign affairs, he appears to know less about domestic ones, his own excepted, and among those who've made it that far he is by far the least-prepared candidate for the presidency in 227 years. (Go ahead: throw out a few names and see if they stick.)
And yes: voting for him makes you a racist, because racism isn't incidental to Trump's campaign. It's central to his appeal. It's what got him this far.
That's a strong charge, so I'll explain. It's one thing if you voted for George W. Bush in 2000 because, as was central to his campaign at the time, he wanted to cut taxes. Being a fiscal conservative is not a value judgment. It's a philosophy. It may make you right or wrong, depending on how the tax-cutting is implemented, but it doesn't make you good or evil, moral or immoral, civilized or barbaric. (Bush's math, as it turned out, was more Liberace than Leibnitz). So we can have legitimate and interesting disagreements about supporting or not supporting Bush's tax policy, but those disagreements shouldn't put in question our mutual beliefs in the values we share, or put Bush's value system in question.
The same calculus doesn't work with Trump. He too intends to cut taxes, though his plan is neither less nutty as that of his ex-Republican rivals nor is it anything his followers are much interested in, or comprehend. His economic policy is peripheral to what justifies him as a candidate. Trump led the field from day one because he called Mexicans rapists in his opening salvo, led it bigger when he compared all Muslims to potential terrorists (hence the ban on their entry to the United States), and led it bigger still when he proclaimed his willingness to bomb the families of "terrorists" if necessary. Those were the towering infernals of the Trump campaign, the sort of make-or-break positions that make other policy positions minor in comparison. And that's without getting into his Neanderthal snarls about women. (Apologies to my Neanderthal friends and relatives.)
Trump isn't all paleolithic. Some of his positions are oddly reasonable for a bully. I happen to think that Trump was the only Republican candidate with the most pragmatic approach to the Palestinian-Israeli conflict, a pretty damn important part of how I judge candidates. Trump alone thinks that Israel and Palestine should be negotiated with evenly, without giving favor to Israel (as has been the approach since Clinton's pal Henry Kissinger, as criminal a secretary of state as we've had, made it so three decades ago). But that big plus is not nearly enough to overcome his racism, even with Hillary Clinton intending to treat Israel with more deference than West Virginia. Trump's position regarding Palestinian-Israeli negotiations puts him in line with how the rest of the civilized world thinks negotiations between two belligerents should be handled, so it's refreshing (for an American) but not unusual. And it's not an essential part of his platform. Trump's racism, on the other hand, defines him.
The undeniable fact is that Trump is not just a bigot, but a bigot without whose bigotry his appeal would be somewhere between Rick Perry and Ted Cruz territory–attractive to the odd weed tumbling across the nation's ideological ghettos and Sean Hannity's girl-cave but not to the sort of electoral dweeb that still believes in e pluribus unum. Trump's racism, in sum, is why most people whether they admit it or not are supporting him: some of racists' best friends are their own delusions. They can't claim, like that latest of a string of morons thinking their fellow-passengers terrorists, not to have really known what Trump is about. Even accepting that ignorance is a defence, the defense doesn't hold up in Trump's case. The sleeve he wears is a brown shirt. The words he speaks are clothed in brown shirts. The fans he encourages to beat up dissenters at his rallies are brown shirts. If Melania Trump were to wear a burka, it'd be a brown shirt.
Sure he says it like it is, if you think "it" has any validity. But so does David Duke. So did George  Wallace. So do half the demented armchair typists in FlaglerLive's comment section. So do I, for that matter. It doesn't make us qualified to be president of the United States.
So Trump may very well have made this the most consequential election in our lifetime, assuming he wins. If he doesn't, Republicans should be joyful all the same. With Hillary Clinton as the other nominee, there are no Democrats left to speak of. It's a one-party election, if you still care to call Trump a Republican. Let's hope for your party's sake and ours that you have the decency not to.

Pierre Tristam is FlaglerLive's editor. Reach him by email here or follow him @PierreTristam. A version of this piece aired on WNZF.