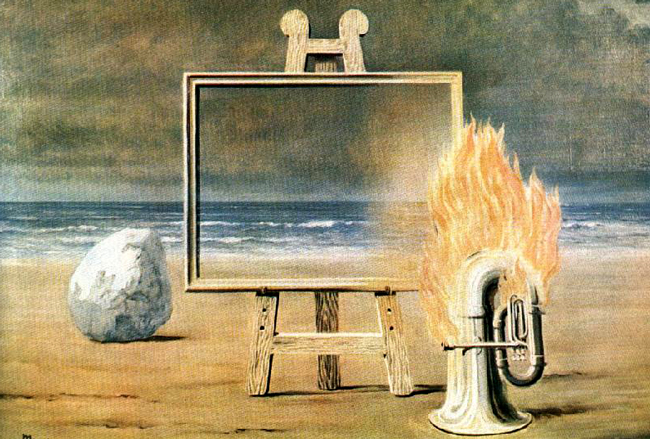 If you ever wonder why journalism and government are two institutions with radioactive credibility problems, look no further than how some "journalists" and Flagler's own Tourist Development Council do business together. They make Nevada's whores look like emblems of integrity.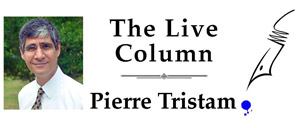 At 1 p.m. today, four "journalists" are arriving at the Fairfield Inn & Suites for a four-day, three-night tour of Flagler County. One is from West Florida, one from Georgia, one from South Carolina and one who lives in Flagler and blogs about the county on vacationplanning.net (see their bios here). For the next four days, they're going to be lodged, dined, toured, pampered and flattered, all expenses paid, by the tourist council and some of the places they'll be taken to. Their travel to and from Flagler is paid for, too.
The council is budgeting $3,512 for the junket, or $878 per "journalist." That's public dollars, by the way, part of the council's revenue from the local bed tax. It doesn't include staff time spent with the "journalists," it doesn't include the freeby meals, gifts and other bribes they'll be getting from the places they'll be taken to. I say the "council": in reality, the council's administrative arm is the Flagler County Chamber of Commerce, whose vice president for tourism development, Peggy Heiser, is paid for by TDC dollar, though she is officially a chamber employee, and bribish junkets are, no surprise to anyone, any chamber's specialty.
In exchange, because this is nothing if not a quid pro quo—in chamber language, this for that—the hope is that the quartet will go home and write really nice articles about Flagler County in whatever publications take that sort of mercenary work (which is to say many, if not most, publications out there). There's no coyness about the means or the intent. "The articles that are written bring added exposure at a very low cost," Heiser said in an email, without a hint of irony. "In September 2008 we received over eight articles in various travel publications, blogs and travel sites from the media tour we hosted for eight [']journalists[']." Great marketing, in other words, for supposedly cheap currency—and cheaper "journalists."
Heiser sent me a few samples from a previous junkets. Three examples I looked at (here, here and here) turned out to be short, flatly written pieces that are indistinguishable blurbs from travel brochures. They reminded me of hack book reviews cribbed from publishers' press releases. They could have just as easily been written after half an hour's web search from a computer in Taiwan (as some of journalism's products undoubtedly are). To think that public dollars were spent to get these writers here for that is pitiful. From the looks of it, the response to the articles was pitiful, too: of the six comments on one story, two were from locals happy to see something written about this place, two were requests for clarification. Planting stories on travel blogs at no cost would be simpler.
Let me be clear about a couple of things. First, in my experience of covering local government, the Flagler County Tourist Development Council is the single-most transparent, efficiently run government agency around, with by far the best staff-to-dollars ratio. Little is hidden. I did not have to hunt around for information about this junket. The moment I asked about it, Heiser produced the itinerary, the budget, the writers' bios, past history and the rationale for it all. No dancing around, no mealy-mouthed explanations. The reason the TDC works is also no mystery: Heiser makes it work. She is, ironically, a reporter's dream, as straight-up with us (at least in my experience) as she is with the TDC board. She has no hidden agendas, zero pretenses, and none of that weird, gluey sheen of calculated deceit that sticks to so many local executives, public or private. She administers a roughly $700,000 budget, much of it to advertise Flagler County—straight-up advertising, most of it, not bribes.
That's why the journalist junket is so discordant with everything else, a jagged edge in an otherwise smooth operation. It taints the process, and taints the resulting, hoped-for articles.
Second, the TDC works because it has a good board. It's a diverse mix of government agencies and tourism business representatives. It's serious, inquisitive, nonsensical, and obsessive about its integrity. That, too, is in sharp contradiction with bribing journalists. When I spoke with Milissa Holland, the county commissioner who chairs the TDC council, about this, she was fully aware of the contradiction. "We've really strived to put such integrity into this process that this needs to be a continued process," she said. "Coming into next year's budget as we develop it, these items will be considered heavily." These items being these junkets: junking them would be a very good idea.
Let me also be clear about who the principal culprits are here. Heiser and the TDC are doing what they, unfortunately, think is normal practice, because "journalists" play along. Why not take advantage? But they're not the ones giving journalists a bad name. Journalists who participate in these junkets are. What the TDC is doing in Flagler is no different than what TDCs and chambers of commerce and similar organizations across the land do, and not only with travel writers. Travel writing happens to be a particularly pronounced racket.
Freelance travel writers will typically say that they couldn't afford going to places and experiencing hotels, attractions and the like without having someone else pick up the bill. For the most part, they're right. But then they shouldn't be in the business. Respected publications have rules about accepting gifts and payola for a reason: honest journalism cannot afford even the perception of being in the pay of subjects they're covering. With travel writing, it doesn't get more ethically and journalistically disgusting than that: freebies from the very places they'll presumably be reviewing. We're not talking a movie or theater ticket here, a sandwich there: we're talking services worth big bucks, combined with the service providers' awareness that they're tending to "journalists." The dishonesty is two-fold: bribes and manufactured obsequiousness. There's no way you'll get honest reporting out of that, so whatever will get written is more along the lines of marketing and PR, which are journalism's Ebola.
The local tourist industry may gain fractional exposure from it all. But it won't gain critical, independent exposure—the sort of more honest exposure that might reveal flaws as well as qualities, encouraging improvement rather than back-patting complacency.
Serious news organizations have  rules about this stuff. Here's how the New York Times policy on travel writers reads: "No staff member of our company who prepares a travel article or broadcast — whether on assignment or freelance, and whether for us or for others – may accept free or discounted services or preferential treatment from any element of the travel industry. This rule covers hotels, resorts, restaurants, tour operators, airlines, railways, cruise lines, rental car companies and tourist attractions. This prohibition does not rule out routinely awarded frequent-flier points. Editors or producers who accept travel coverage from nonstaff contributors have an obligation to guard against real or perceived conflicts of interest. They should exercise care in assigning or editing freelancers who have accepted free services while working for other news organizations; such a reputation can embarrass us. We do not give travel assignments to anyone who represents travel suppliers or who works for a government tourist office or as a publicist of any sort."
And here's the key about honest travel journalism: "Writers of travel articles must conceal their identity as journalists during the reporting, so that they will experience the same conditions as an ordinary consumer." The Times has strict rules about hidden identities, applying them only to travel writers and restaurant reviewers, and, with special permission, to under-cover reporters. Tipping off a hotel manager or a tourist attraction defeats the purpose of giving readers an honest account of what they'd experience as ordinary visitors. The TDC's junket is beyond tipping off: the hosts are active collaborators in the tour.
The Times pays well, of course. Most travel magazines and blogging sites don't. But poor pay is no rationale for corruption, unless you're a cop on Cairo's streets. And look where that got them (though it's still a fabulous spot for travel writing). Surely Flagler County can do better, hard as it may be to find journalism that isn't in one chamber pocket or another–and understanding that all journalism since the beginning of times, including mine, has rivaled the world's oldest profession to one degree or another. The trick is to avoid pimps like the plague, not work for them.
The TDC has most things right. Ending publicly-funded bribes to journalists would be one more feather in its credibility cap.