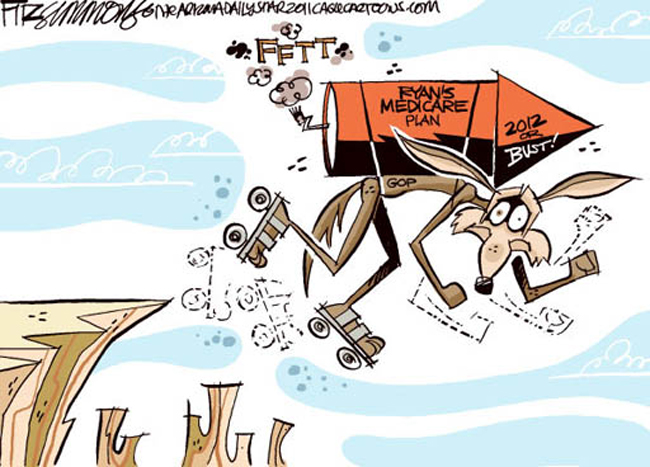 FlaglerLive Editor Pierre Tristam's weekly commentaries are broadcast on WNZF on Fridays just after 9 a.m. Here's this week's.

If welfare is defined as a government handout, the country's two biggest welfare programs have virtually nothing to do with the poor. They're middle and upper class bonanzas. One of them is the mortgage interest deduction. At a cost of $80 billion a year to taxpayers, homeowners get to deduct their interest on loans of up to $1 million. The more expensive the home, the fatter the deduction. It's the opposite of a progressive tax. It's a regressive handout.
The other hand-out is the tax exemption on employee-provided health care. That subsidy costs up to $150 billion a year. It encourages people to buy more coverage than they need. It encourages insurers to jack up premiums. And like the mortgage deduction, it benefits wealthier people. When he was running for president, John McCain had half a good idea. He proposed to eliminate that subsidy and use the money to pay for his version of health care reform. Unfortunately, that version was so divorced from the reality of everyday medical costs as to be the sort of proposal that could come only from a man who'd lost count of the number of houses he owns. McCain wanted working-age adults to buy their own private insurance in exchange for a "tax credit" of $2,500 to individuals and $5,000 to families. That would have covered less than half the cost of premiums for either. And it wasn't going to be adjusted for inflation.
McCain wasn't elected president. But Paul Ryan seems to think he was. That's the Wisconsin congressman whose recent plan to balance the federal budget sent reactionaries in a swoon until details of the plan began to emerge, and Democrats began to capitalize at the polls.
---
The Live Column
---
---
Ryan wants to privatize Medicare. It would no longer be the fairest, single-payer insurance system we have, at least for the elderly. The government's role would be eliminated. Ryan would crib the worst part of the McCain health plan—that $5,000 subsidy—with the worst part of America's health care system: its slavery to the private insurance industry. The program would be phased in, grandfathering current beneficiaries. But anyone 55 and younger today would then have to shop for his or her own retirement health care plan, with that $5,000 hand-out from the government, and with this catch: that subsidy won't be indexed to health care inflation, but to general inflation, which typically grows two or three times slower. Over time that subsidy would lose value, burdening the elderly to make up the costs.
Give Ryan this much. At least he's trying. That's more than you can say about Barack Obama or the Democrats, who have no serious deficit-reduction plan. Obama's idea stops at taxing the rich by restoring the Clinton-era tax rates, but only for those making $250,000 and above. That's just 2 percent of the country's households. It's neither realistic nor fair. If we're going to pay down the deficit, no one should be exempt, whether through regressive deduction schemes or the marginal tax rate.
And simply saying that Republicans have a terrible plan isn't enough, particularly when it comes to Medicare. But Medicare doesn't need to be destroyed to be saved. As an insurance system, it works better than anything in the private sector, with lower overhead, better coverage and more freedom for patients to choose any doctor they please. That's what Ryan and his fans don't like about it. It's a single-payer system that leaves out private insurance. Their aim isn't to provide quality care to the elderly. It's not even to balance the budget. It's to re-open the massive market of elderly consumers to predatory private insurers. Let's not.
As always with the budget, there's an easy fix if we get off the notion that we shouldn't have to pay for what works. Handouts like the mortgage interest deduction could be capped at $100,000. The tax-free ride on employee-provided health care could be ended. The Medicare tax could be increased by half a percent, providing not only enough money to insure Medicare long into the future, but to expand it to the 55 and over bracket. Of course private insurers would have a conniption and reactionaries would trot out the usual yaps about socialized medicine. But not many of the 50 million Medicare beneficiaries will complain.  If we give a whit about our elderly's care and dignity–if there is such a thing as society's moral responsibility for its elderly generation–that's who comes first. Not your selfishly too-low taxes. The rest is noise.