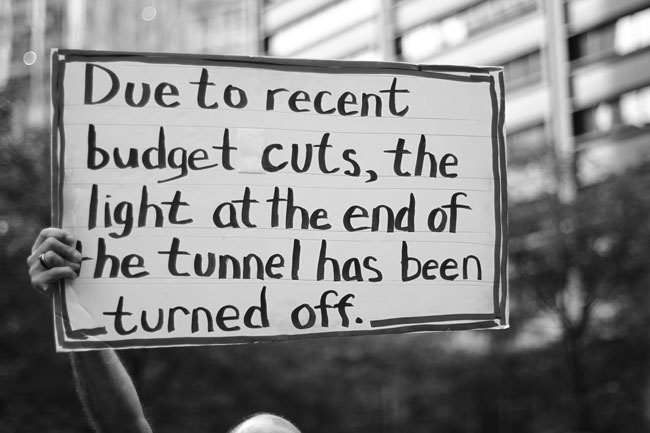 FlaglerLive Editor Pierre Tristam's weekly commentaries are broadcast on WNZF on Fridays just after 9 a.m. Here's this week's.
In 2001, President Bush pushed through Congress the largest tax cut in the nation's history, even though most of it wasn't needed, there wasn't money to pay for it and the nation was almost $6 trillion in debt. Economic growth would pay for it, Bush claimed. It didn't. The tax cut opened gaping budget deficits we still haven't found a way to close.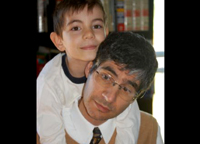 Two years later Bush pushed through another massive tax cut, this one for rich investors. There was no money to pay for it. Economic growth would do the trick, he claimed. It didn't. Between his two unnecessary tax cuts and his three useless wars—you know, the one in Iraq, the one in Afghanistan and the so-called war on terror—the debt in the Bush years doubled to $11 trillion, outstripping even the record-spending years of that other fiscal conservative, Ronald Reagan.
Last December, President Obama joined the club. Republicans in Congress, on whom you can always rely for compassion toward the less fortunate, didn't want to extend unemployment benefits for 15 million people. Obama didn't think it responsible not to. The only way Republicans agreed to go along was in exchange for two more tax cuts: a reduction in the Social Security tax everyone pays, and an extension of the Bush tax cuts for two more years. There was no money to pay for either, and this time no one claimed there would be.
Now, here we are again. Obama is looking to extend unemployment benefits one more time, for the 13 million-some people still out of work, and to extend that payroll tax for 160 million Americans. There really is no need for that payroll tax. (Just as there was no need for either Bush tax cut then or now.) But there is a great need for more unemployment benefits. And this time Democrats have a way to pay for both. They'd increases taxes very modestly on 350,000 millionaires. Congressional Republicans are opposed. They've never objected to letting tax cuts add mountains of debt in the past. Now they're objecting to a tax cut that would actually be paid for, just to protect the richest of the rich, the only class to have massively increased its wealth in the last generation.
This isn't the 1 percent holding the 99 percent hostage. It's the 0.2 percent holding the 99.8 percent hostage to a no-tax ideology more destructive to this country than any of the wars and Islamic terrorists it's faced in the last 10 years.
There's a very simple way to ensure that this country goes the way of old, bankrupt empires, and it doesn't take flying planes into building or suckering the world's mightiest military into pointless wars halfway around the globe. All it takes, and you can do in the comfort of your own cozy little precinct, is voting Republican.