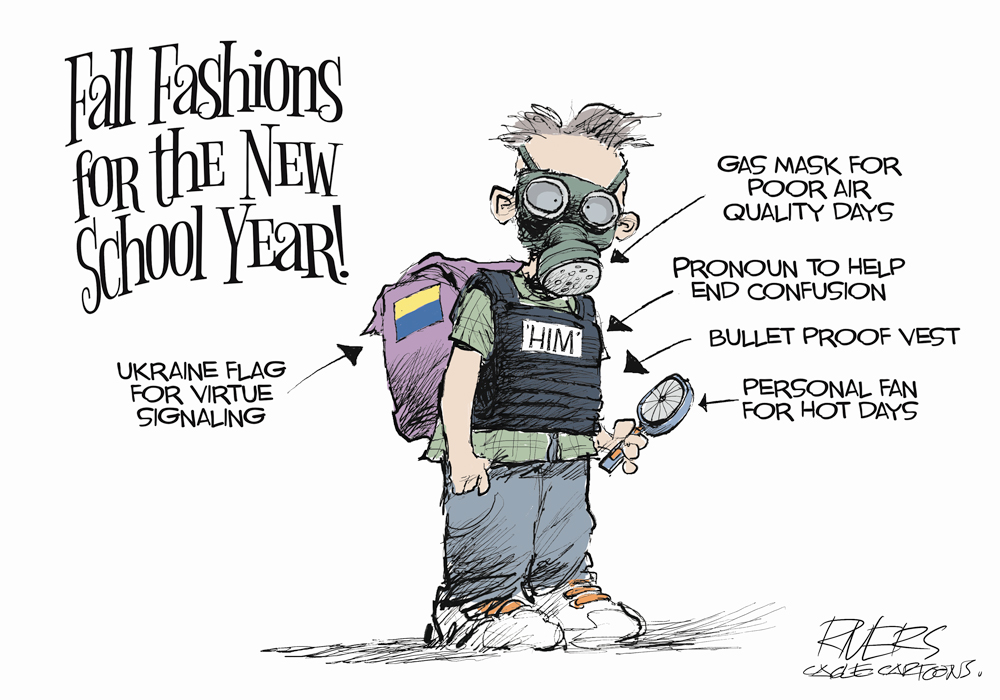 To include your event in the Briefing and Live Calendar, please fill out this form.
Weather: Partly cloudy. A chance of showers and thunderstorms in the afternoon. Highs in the lower 90s. Northwest winds around 5 mph, becoming northeast in the afternoon. Chance of rain 50 percent. Wednesday Night: Partly cloudy. A chance of showers and thunderstorms, mainly in the evening. Lows in the lower 70s. East winds 5 to 10 mph, becoming southwest after midnight. Chance of rain 40 percent. Check tropical cyclone activity here, and even more details here. See the daily weather briefing from the National Weather Service in Jacksonville here.




Today at a Glance:
In Court: Brenan Hill's trial before Circuit Judge Terence Perkins continues. Hill faces a second-degree murder charge in the shooting death of Savannah Gonzalez in an incident near the Palm Coast Microtel in March 2021. He also faces aggravated battery charges with a firearm. If convicted, he faces a mandatory minimum sentence of 25 years in prison, up to life in prison. See:
Flagler County Unified Local Mitigation Strategy Meeting, 2 p.m. at the Emergency Operations Center, Training Room B, 1769 E Moody Blvd Building 3 Bunnell. The The Emergency Management staff is holding its multi-jurisdictional quarterly Local Mitigation Strategy public meeting to discuss grant funding, ongoing project progress and updates to Community Rating System program implementation efforts. Anybody interested in attending the meeting or wishing to learn more about mitigation is encouraged to attend.  For meeting details/invite, please contact the County's Emergency Management Office via e-mail or phone.
Joint Cities and County workshop: The second meeting of the committee joining representatives from Flagler Beach, Bunnell, Palm Coast, Beverly Beach and Flagler County meets at 5:30 p.m. at the Government Services Building, 1769 East Moody Boulevard, Bunnell, in board chambers. See the agenda here.
Separation Chat, Open Discussion: The Atlantic Chapter of Americans United for the Separation of Church and State hosts an open, freewheeling discussion on the topic here in our community, around Florida and throughout the United States, noon to 1 p.m. at its new location, Pine Lakes Golf Club Clubhouse Pub & Grillroom (no purchase is necessary), 400 Pine Lakes Pkwy, Palm Coast (0.7 miles from Belle Terre Parkway). Call (386) 445-0852 for best directions. All are welcome! Everyone's voice is important. For further information email [email protected] or call Merrill at 804-914-4460.
Weekly Chess Club for Teens, Ages 9-18, at the Flagler County Public Library: Do you enjoy Chess, trying out new moves, or even like some friendly competition?  Come visit the Flagler County Public Library at the Teen Spot every Wednesday from 4 to 5 p.m. for Chess Club. Everyone is welcome, for beginners who want to learn how to play all the way to advanced players. For more information contact the Youth Service department 386-446-6763 ext. 3714 or email us at [email protected]




In Coming Days:
September 16: Flagler OARS' 3rd Annual Recovery Festival at Veterans Park in Flagler Beach, from 3 to 9 p.m., with live bands, food trucks, exhibitors, hosted by Open Arms Recovery Services. Vendor booth space and sponsorships available. Click here or contact [email protected].
Notably: Considering the incessant mayhem we seem to be surrounded by, this BBC item was a useful balm: "A yoga class was mistaken for a "ritual mass murder" scene after members of the public saw several people lying on the floor and reported it to police. Five police cars descended on the North Sea Observatory in Chapel St Leonards, Lincolnshire, on Wednesday night. Yoga teacher Millie Laws said she thought reports of her being a "mass murderer" were a "joke at first". Lincolnshire Police confirmed everyone was safe and well, and the call was made with "good intentions"."
Now this: "Schitt's Creek": Eugene Levy, Catherine O'Hara, Annie Murphy and Daniel Levy with Ophira Eisenberg:
View this profile on Instagram

The Live Calendar is a compendium of local and regional political, civic and cultural events. You can input your own calendar events directly onto the site as you wish them to appear (pending approval of course). To include your event in the Live Calendar, please fill out this form.
For the full calendar, go here.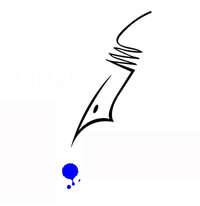 Death was on my mind, for obvious reasons, those days flying to and from Ishigaki […] I had read recently in the overseas edition of Time, a great favorite in the fleet, that there were "no atheists in foxholes," but it hadn't worked that way for me. I concluded that war's cruelty and randomness, its indifference to human life, and the speed and ease with which it erases existence are not aberrations but speeded-up versions of how it always is. The evidence is there, I went on to reason, to anyone who will look and see the plain facts his senses, including common sense, offer him–and what else is there to trust, fallible though they may be?–that men and women, like everything else in the world, are, in the poet's words, begotten, born, and die. A young man's raw desire to live made me avoid worrying about the bleakness of total extinction, but we all knew it; it was in our faces, it was the basis of our shared attitude toward one another and life."
—From Alvin Kernan's Crossing the Line (1994).