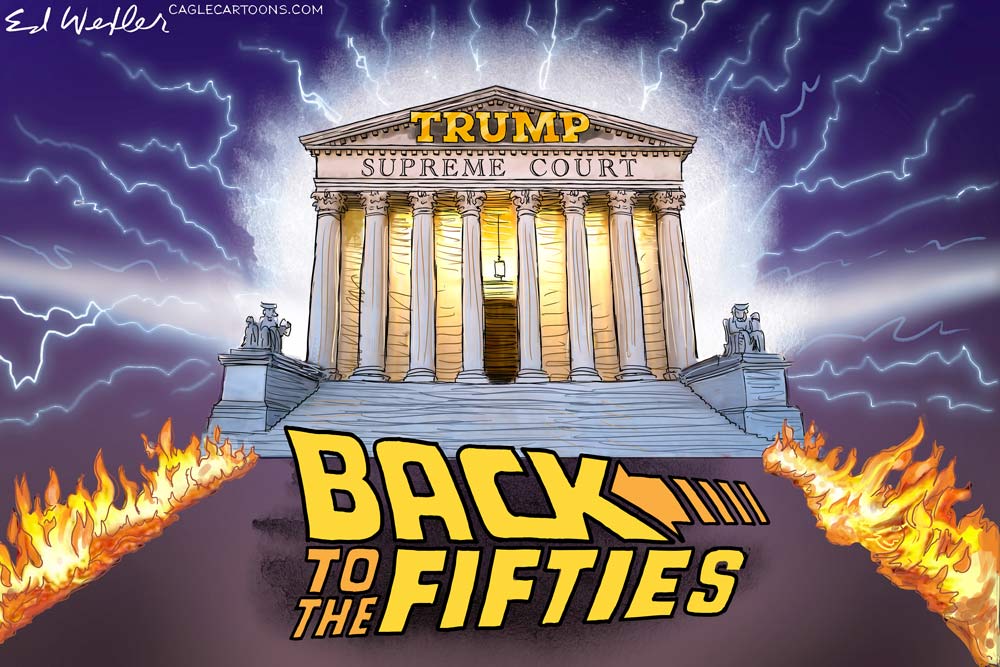 To include your event in the Briefing and Live Calendar, please fill out this form.
Weather: Mostly sunny. A chance of showers and thunderstorms in the afternoon. Highs in the mid 90s. Southwest winds around 5 mph, becoming northeast in the afternoon. Chance of rain 40 percent. Heat index values up to 109. Monday Night: Mostly cloudy. A chance of showers and thunderstorms in the evening. Lows in the mid 70s. Southeast winds 5 to 10 mph, becoming southwest after midnight. Chance of rain 40 percent.




Today at a Glance:
Closures: Most, but not all, local government offices are closed today, and all are closed tomorrow. See a complete run-down here. 
Nar-Anon Family Groups offers hope and help for families and friends of addicts through a 12-step program, 6 p.m. at St. Mark by the Sea Lutheran Church, 303 Palm Coast Pkwy NE, Palm Coast, Fellowship Hall Entrance. See the website, www.nar-anon.org, or call (800) 477-6291. Find virtual meetings here.




In Coming Days:
July 4: Independence Day celebrations will be a joint venture between local governments. The day will begin in Flagler Beach with a 5-K over the bridge, starting at 6 a.m. The Flagler Beach Rotary will host the traditional 10 a.m. Independence Day Parade down State Road A1A starting at 10 a.m. DJ Vern of 97.3 FM, the Flagler Beach radio station, will host Music in the Park at veterans Park in Flagler Beach from 11 a.m. to 5 p.m. Gates open at 5 p.m.  at the Flagler County airport. Local elected officials will read the Declaration of Independence at 7 p.m. The fireworks will go off at 9. See parking and other details here.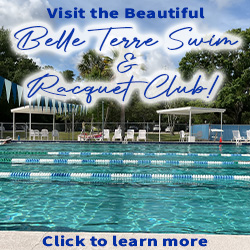 Keep in Mind: The Belle Terre Swim & Racquet Club is open, welcoming and taking new memberships, and if you enroll before Sept. 1, you'll beat the price increase kicking in then. Experience the many amenities including a lap pool, wading pool, tennis/pickleball courts, sauna, and a modern wellness center–all for less than what you'd pay just for a fitness center at your typical commercial gym. Friendly staff is available to answer any questions you may have about becoming a member. Belle Terre Swim and Racquet Club is the sort of place where you can connect with fellow community members and experience the welcoming atmosphere that sets BTSRC apart. If you have any questions, feel free to call at 386-446-6717. If you would like to learn more about our club and membership options please visit online.
Notably: A few weeks ago the EPA–what the Supreme Court has left of it–issued a "Draft National Strategy to Prevent Plastic Pollution." Among the findings: The OECD estimated, on average, that a
resident of the United States used approximately 1.8 times more plastic products than a resident of
the European Union in 2019. In 2018, only nine percent of plastic collected through municipal solid waste was recycled in the United States. The United States with roughly 4.3 percent of the world's population generates 10.5 percent of global plastic waste. In 2019, Americans had by far the largest plastic waste footprint of any country, generating approximately 486 pounds per person. It's expected that plastic production worldwide will triple by 2060. Half of all plastic products will be landfilled. Less than a fifth is projected to be recycled while leakage into the environment is estimated to double to almost 49 million tons per year. If you want to know what that means, have a look at the Great Pacific Garbage Patch. The EPA is proposing a national strategy to prevent plastic pollution, and is currently taking public comment. You may comment here. The full strategy is below.
—P.T.
Draft_National_Strategy_to_Prevent_Plastic_Pollution

Now this:

The Live Calendar is a compendium of local and regional political, civic and cultural events. You can input your own calendar events directly onto the site as you wish them to appear (pending approval of course). To include your event in the Live Calendar, please fill out this form.
For the full calendar, go here.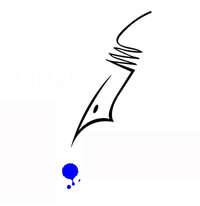 Precisely because plastic is now ubiquitous, it's difficult to imagine how to replace all of it, or even much of it. Even in cases where substitutes are available, it's not always clear that they're preferable. Franklin-Wallis cites a 2018 study by the Danish Environmental Protection Agency which analyzed how different kinds of shopping bags compare in terms of life-cycle impacts. The study found that, to have a lower environmental impact than a plastic bag, a paper bag would have to be used forty-three times and a cotton tote would have to be used an astonishing seventy-one hundred times. "How many of those bags will last that long?" Franklin-Wallis asks. Walker-Franklin and Jambeck also note that exchanging plastic for other materials may involve "tradeoffs," including "energy and water use and carbon emissions." When Schaub's supermarket stopped handing out plastic shopping bags, it may have reduced one problem only to exacerbate others—deforestation, say, or pesticide use.
"In the grand scheme of human existence, it wasn't that long ago that we got along just fine without plastic," Simon points out. This is true. It also wasn't all that long ago that we got along just fine without Coca-Cola or packaged guacamole or six-ounce bottles of water or takeout everything. To make a significant dent in plastic waste—and certainly to "end plastic pollution"—will probably require not just substitution but elimination. If much of contemporary life is wrapped up in plastic, and the result of this is that we are poisoning our kids, ourselves, and our ecosystems, then contemporary life may need to be rethought. The question is what matters to us, and whether we're willing to ask ourselves that question.
–From Elizabeth Kolbert's "A Trillion Little Pieces," The New Yorker, July 3, 2023.