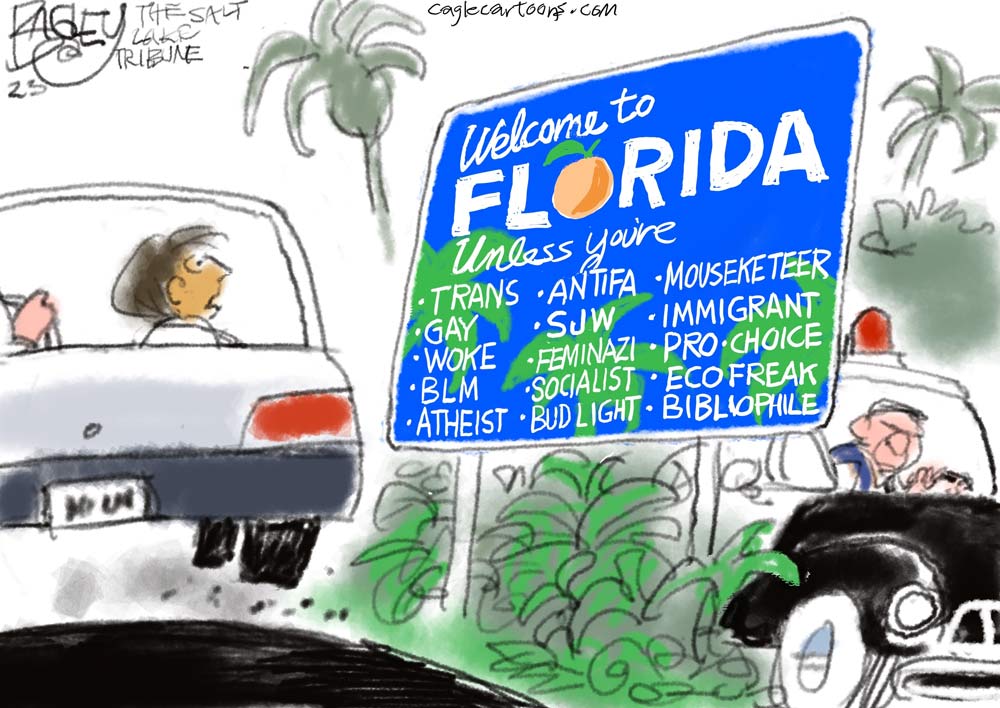 To include your event in the Briefing and Live Calendar, please fill out this form.
Weather: A chance of thunderstorms. Showers. Highs in the lower 80s. Northeast winds 10 to 15 mph. Chance of rain 80 percent. Thursday Night: Rain likely. Thunderstorms likely, mainly in the evening. Lows in the mid 60s. North winds 10 to 15 mph. Chance of rain 70 percent.




Today at a Glance:
In Court: The Monserrate Teron trial enters its fourth day, with the defense putting on its case. Teron, 59, is accused of sexually assaulting his 7-year-old niece in Palm Coast in November 2019. Before Circuit Court Judge Terence Perkins, starting at 8:30 a.m. in Courtroom 401 at the Flagler County courthouse.
See:
Book bans: A Flagler Palm Coast High School committee of faculty and community members meets at 8:30 a.m. at FPC to decide whether to retain or ban The Upside of Unrequited. The meeting is open to the public but not to public participation. See: "On Flagler Schools' Ban List: The Upside of Unrequited, a Review and a Recommendation."
The Palm Coast Beautification and Environmental Advisory Committee meets at 5 p.m. at City Hall, 160 Lake Avenue, Palm Coast.
The Flagler Beach City Commission meets at 5:30 p.m. at City Hall, 105 South 2nd Street in Flagler Beach. Watch the meeting at the city's YouTube channel here. Access meeting agenda and materials here. See a list of commission members and their email addresses here. Tonight's full meeting agenda is here.




In Coming Days:
Flagler Pride Weekend is on June 10-11 in Palm Coast's Central Park: All applications (Vendor, Sponsor, Volunteer, Speaker, Entertainment) for Flagler Pride Weekend are now open until midnight on May 20th, 2023. No late applications will be accepted or considered. Vendors, apply here. Flagler Pride weekend is scheduled for June 10-12, at Palm Coast's Central Park.
Notebook: It is a very special wedding anniversary today. Too bad I have to spend it in court covering one of our county's most lurid cases. Maybe the Brown Dog will send a lifeline.
—P.T.
Now this:

The Live Calendar is a compendium of local and regional political, civic and cultural events. You can input your own calendar events directly onto the site as you wish them to appear (pending approval of course). To include your event in the Live Calendar, please fill out this form.
For the full calendar, go here.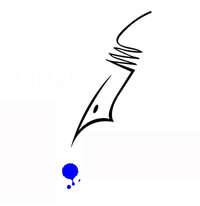 I pull out my phone. My mind is spinning. I need to zone out on BuzzFeed or something. I know this doesn't exactly make me unique, but I love the internet. I love it. I think the way I feel about the internet is the way some people feel about the ocean. It's so huge and unknowable, but also totally predictable. You type a line of symbols and click enter, and everything you want to happen, happens.
–From Becky Albertalli's The Upside of Unrequited (2017).