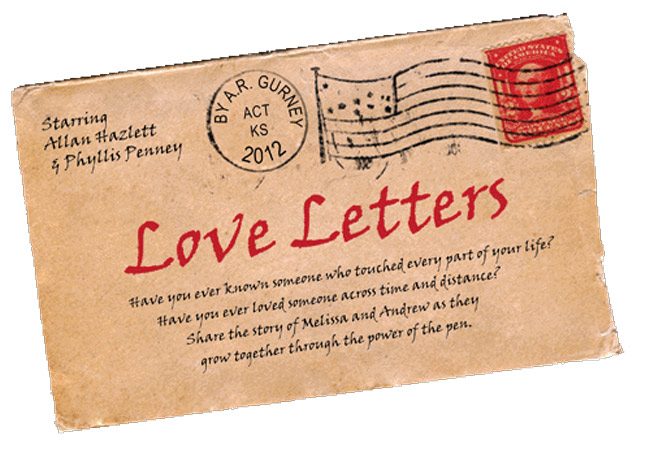 Today: Sunny, highs in the 60s Friday, the 70s Saturday and Sunday, lows in the 50s throughout. Details here.
Drought Index is at 354.
Today's tides: at the beaches, at the Intracoastal Waterway.
Today's document from the National Archives.
The OED's Word of the Day: skiagrapher, n..
The Live Community Calendar
Today's jail bookings.
Today's Briefing: Quick Links

""The first time it was reported that our friends were being butchered there was a cry of horror. Then a hundred were butchered. But when a thousand were butchered and there was no end to the butchery, a blanket of silence spread.
When evil-doing comes like falling rain, nobody calls out 'stop!'
When crimes begin to pile up they become invisible. When sufferings become unendurable the cries are no longer heard. The cries, too, fall like rain in summer." "
–Bertolt Brecht, from Poems 1913-1956
.

Note: all government meetings noticed below are free and open to the public unless otherwise indicated. Many can be heard or seen live through each agency's website.
Daily incident reports and jail bookings are posted here.

On Free For All Friday on WNZF at 9 a.m., host David Ayres welcomes former Flagler County Sheriff Jim Manfre, who'll speak about the medical marijuana initiative in the state, Stuart Titus, CEO of Medical Marijuana Inc., and County Commissioner Donald O'Brien, starting with a commentary by FlaglerLive Editor Pierre Tristam on killing Enterprise Florida and Visit Florida.
Friday: The Flagler County School Board holds a special meeting to discuss the selection process of the next superintendent, 8 a.m. in Board Chambers at the Government Services Building in Bunnell.
Friday, Saturday and Sunday at City Repertory Theatre in Palm Coast, "Love Letters": Andrew Makepeace Ladd III and Melissa Gardner are childhood friends whose lifelong correspondence begins with a birthday party,thank you notes and summer camp postcards. Romantically attached, they continue to exchange letters through the boarding school and college years- and throughout their lives. A unique and imaginative theatre piece which,in words of the author, "needs no theatre,no lengthy rehearsal,no special set, no memorization of lines, and no commitment from its two actors beyond the night of the performance." Each night will feature a different set of performers as follows: Friday, starring Lloyd Bowers and Julia Davidson Truilo at 7:30 p.m.; Saturday starring John and Sue Pope at 7:30 p.m.; Sunday starring Everett and Monica Clark at 2 p.m. Tickets are $30, including a glass of wine and treats. This is a fundraiser for CRT, co-sponsored by Art Among the flowers. Buy your tickets online at crtpalmcoast.com or by calling the box office at 386-585-9415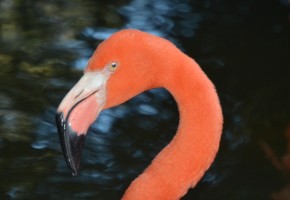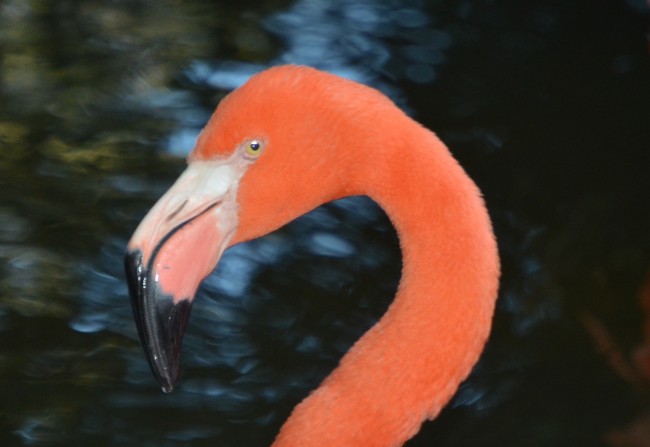 Friday, Saturday, Sunday: Birds of a Feather Fest, Palm Coast's annual birds and feather festival of a weekend of birding, photography, workshops, nature art show, social events, and family activities in Peacee's Kids Nest. Free beginner bird walks will be offered both Saturday and Sunday. Many other activities are free; some for a fee. Meet the Experts at our free reception Friday evening at Canfield's at Palm Harbor Golf Course. Details here.
Friday Dances: Valentine's Day Dance at Indian Trails Middle School, in the dining hall, 6:30 p.m., FFA and Alumni Valentine's Dance at Buddy Taylor Middle School cafeteria, 6:30 p.m., Father-Daughter Dance at Belle Terre Elementary's cafeteria, 5 p.m., Father-Daughter Dance at Wadsworth Elementary dining hall, 7 p.m.
Friday: Battle of the Broadway Comedians, at the Flagler Auditorium, 7:30 p.m.
Saturday: "Anything Goes" and the "Annual Colored Pencil of America" Shows at the Flagler County Art League." Both shows open Saturday at the FCAL Gallery, 160 Cypress Point Parkway, Palm Coast, with a wine and hors d'oeuvres reception from 6 to 8:30 p.m. and will be up until March 7.
Saturday: A Special Valentine's Day Dancing Celebration at the Flagler County Public Library: eaturing music by DJ Jay. Lots of fun for everyone. There might even be a dance contest! So be sure to brush up on your best dance moves! Attention Teens (10+) and Adults: If you want to learn a few dance moves in advance, come join Ms. Candy on Saturday, February 4, at 10 A.M. for the Line Dancing Workshop. Children under 12 must be accompanied by a parent/adult, and the parent/adult must remain with the child(ren) during the program. 1 to 3 p.m., 2500 Palm Coast Parkway NW Palm Coast.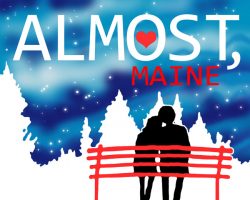 Saturday: The Flagler Palm Coast High School Thespians stage "Almost, Maine," the John Cariani play that originated out of the Cape Cod Theater Project in 2002 and has been a favorite of local theater companies since. From the play's website: "Almost's residents find themselves falling in and out of love in the strangest ways. Knees are bruised. Hearts are broken. Love is lost, found, and confounded. And life for the people of Almost, Maine will never be the same." At the Flagler Auditorium, $12 (half price for students and faculty), Saturday at 2 and 7 p.m.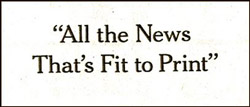 Mostly useless information: It was 120 years ago today, in 1897, that The New York Times's famous slogan, "All The News That's Fit To Print," first appeared atop the front page of the newspaper. Publisher Adolph Ochs had thought of a contest to find a slogan for the paper the previous October, write Susan Tifft and Alex Jones in "The Trust
, their 1999 history of the paper. "All the News…" was Ochs's own, "and earlier in the month, as a publicity stunt, the words had appeared in colored lights on the wall of the Cumberland Hotel overlooking Madison Square." He offered a prize, drawing an outpouring of entries that filled a column of the paper every day for weeks, including: "News for the Millions, Scandal for None," "Free From Filth, Full of News," and a suggestion from the New York Sun, anticipating the Trumpian "Fake News" ejaculations of the day with: "Why Is The New York Times Even Published? God Only Knows." There was a winner, a clunker really: "All The World's News, But Not a School For Scandal." Ochs liked his better, and after running it for a while on the editorial page, moved it to Page One's upper-left corner. Feb. 10 is a great day for drama fans: it marks the birth anniversary of Bertolt Brecht, author of "Mother Courage" and "The Threepenny Opera" in 1898. From "The Trial of Lucullus": "The human race tends to remember the abuses to which it has been subjected rather than the endearments. What's left of kisses? Wounds, however, leave scars." It is also the anniversary of the premier, in 1949, of Arthur Miller's Death of a Salesman" at the Morosco Theater on Broadway. "It is so simple in style and so inevitable in theme that it scarcely seems like a thing that has been written and acted," wrote The New York Times critic Brooks Atkinson the next day. "For Mr. Miller has looked with compassion into the hearts of some ordinary Americans and quietly transferred their hope and anguish to the theater." The stage production was directed by Elia Kazan and starred Lee J. Cobb as Willy Loman. The play would go on to win six Tony Awards and the Pulitzer Prize for drama. The same day in 1949, former President Herbert Hoover, heading a federal commission on reorganizing government, sent a report to Congress proposing transforming government employment into career service to rid the federal payroll of bad employees. The Trump Administration today is seeking to do the reverse–to end civil service type employment and reduce all federal employees to at-will workers. Feb. 11 will mark the 27th anniversary of the release of the late Nelson Mandela from prison at Robben Island, after almost 28 years of imprisonment

In Florida and in State Government:
Note: Some proceedings below can be followed live on the Florida Channel. Most legislative proceedings can be followed through the Senate or House websites.

The Florida Historical Commission will meet Friday, 9 a.m., R.A. Gray Building, 500 South Bronough St., Tallahassee.
Constitution Revision: The Bob Graham Center for Public Service at the University of Florida will start a three-day "Future of Florida Summit," which will focus on the upcoming work of the state Constitution Revision Commission. The summit will include students from Florida colleges and universities. (Friday, 3 p.m., University of Florida, Pugh Hall, Gainesville.)
Former U.S. Ambassador to the United Nations John Bolton is scheduled to speak during a Lee County Republican Party Lincoln-Reagan Dinner. (Friday, 5:30 p.m., Hyatt Regency Coconut Point Resort & Spa, 5001 Coconut Road, Bonita Springs.)
CAMPAIGN FINANCE REPORTS DUE: State candidates and political committees face a Friday deadline for filing reports showing campaign-finance activity through Jan. 31.
Former Congresswoman Gwen Graham, who is considering a possible run for governor in 2018, is slated to speak at a Polk County Democratic Party annual gala. (Saturday, 6 p.m., Chain of Lakes, 210 Cypress Gardens Blvd., Winter Haven.)
–Compiled by the News Service of Florida and FlaglerLive

In Coming Days in Palm Coast, Flagler and the Occasional Beyond:
♦ Feb. 16: Business After Hours, sponsored by the Flagler Chamber, combined with a grand opening at CenterState Bank, 175 Cypress Point Parkway, Palm Coast, 5:30 p.m. This event is designed to bring together members of the business community in a fun filled atmosphere, to encourage networking and interaction, while enjoying delectable food and drink. Contact: Tiffany Edwards, 386-206-0955.
♦ Feb. 18: Two performances only, at 2:30 and 7 p.m., of "Ms. Jackie's Bus," an ordiginal stage play about the challenges of adolescence–from bullying to racism to homosexuality. At the Ormond Beach Performing Arts Center, 399 North U.S. 1, Ormond Beach, Adults $15, students $12, call the box office at 386/676-3375 and click here for details about the play.
♦ Feb. 23: County Administrator Craig Coffey is the speaker at the Flagler Chamber's Common Ground Breakfast Series at the Hilton Garden Inn, in Palm Coast. Registration begins at 7:45 a.m., breakfast is at 8 a.m. $20 for members in advance. Email [email protected] or go here for more information. Details here and here.


♦ Feb. 28: Join the Flagler County Education Foundation's 14th annual Mardi Gras gala at Halifax Plantation, 3400 Clubhouse Drive, Ormond Beach, at 6 p.m. This is one of the foundation's annual fundraisers. Tickets are $100 per person. Click here to register or call today at 386/437.7526 for event details. Get a chance to talk to Joe Rizzo, the new executive director, and learn more about Flagler county schools.
♦ March 3: Flagler Beach's 10th Annual Pinewood Derby Race, as part of Flagler Beach's First Friday. Awards will be presented for the fastest and most creative designed cars in the adult and children's categories. Get your kit and then… Design it, build it, race it. Rules are here, and your registration form is here.
♦ March 4: First of two kayaking trips organized by Flagler County's Centennial Committee, this one, the Haw Creek paddle, is scheduled for launch at 9 a.m. from Russell Landing County Park. Registrations are needed in advance and registrations for the trip close on February 20th. The registration is $15 and each person registering will get a competition style tee shirt commemorating the County's Centennial. When kayakers arrive at Bull Creek Park a special lunch will be offered for participants who opt for the $11 lunch. Registration for both trips, instructions and detailed directions can be found on the www.flaglercounty.org website or on facebook at www.facebook.com/FlaglerCountyCentennial. Interested kayakers can contact the committee at [email protected]. The second trip is planned for a 9 a.m. launch Saturday April 22 from Longs Landing City Park.
♦ March 7: Bunnell and Flagler Beach hold their municipal elections.
♦ March 22: The boy Scouts Council holds its Golden Eagle Dinner at 6 p.m. at Hammock Beach Resort, honoring Bob Cuff, now a Palm coast City council member.

If we turn our backs on lone Syrian child refugees, British values are truly dead | @CarolineLucas https://t.co/e6jvVRzitk

— Independent Voices (@IndyVoices) February 9, 2017
Trump doesn't want to be president, but emperor, writes @CharlesMBlow https://t.co/sV1j8gHtVH pic.twitter.com/BrvElL1IRl

— New York Times Opinion (@nytopinion) February 9, 2017
"The President … is once again off on the facts": @ChrisCuomo's response to @realDonaldTrump's tweet about him https://t.co/ckWo75HT8L

— CNN (@CNN) February 9, 2017
White nationalists, neo-Nazis, and former KKK members see Jeff Sessions as Attorney General as "great news!" https://t.co/Do2ep99r40 pic.twitter.com/8ODZgc4aXa

— Media Matters (@mmfa) February 9, 2017
Vintage home movies capture the intimacies of gay life long before it was allowed to flourish openly. https://t.co/Ynk1SStLjD

— The New Yorker (@NewYorker) February 9, 2017
Depression: Heidegger called it anxiety. Daphne Merkin experienced "a yawning inner lack." https://t.co/o8dGTZKGAk

— Arts & Letters Daily (@aldaily) February 9, 2017
"There is currently no such thing as global equality of opportunity: our income depends on the accident of birth" https://t.co/W8qWIII3TT

— Dissent Magazine (@DissentMag) February 7, 2017
The city that could decide the French election https://t.co/Hmsxln3Uo8

— The Independent (@Independent) February 9, 2017


Palm Coast Construction and Development Progress Reports
The following is an update of ongoing permitting, construction and development projects in Palm Coast, through Jan. 13 (the city administration's full week in review is here):
Click to access developments-feb-3-2017.pdf

Road and Interstate Construction:

Cimarosa's Sappy, Mawkish, Superb Oboe Concerto, François Leleux and the City Chamber Orchestra of Hong Kong
Previous Codas: