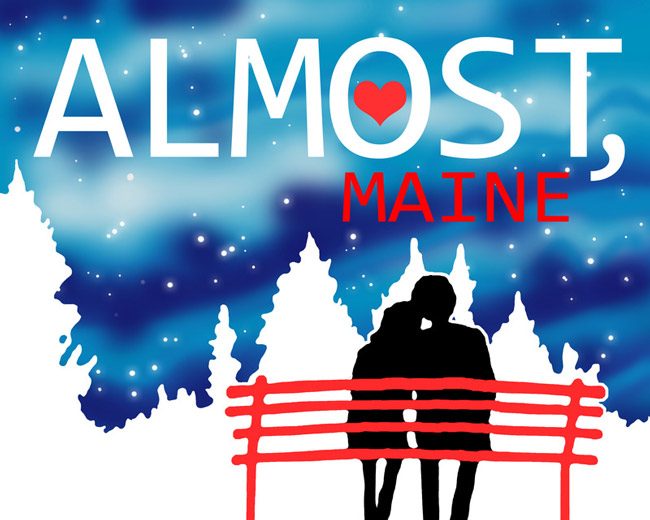 Today: Partly cloudy in the morning then clearing. Highs in the upper 70s. Northwest winds 10 to 15 mph. Tonight: Much cooler. Clear. Lows in the mid 40s inland…in the upper 40s coast. North winds 5 to 10 mph. Details here.
Drought Index is at 354.
Today's tides: at the beaches, at the Intracoastal Waterway.
Today's document from the National Archives.
The OED's Word of the Day: perfidy, n..
The Live Community Calendar
Today's jail bookings.
Today's Briefing: Quick Links

"Mr. Levov was one of those slum-reared Jewish fathers whose rough-hewn, undereducated perspective goaded a whole generation of striving, college-educated Jewish sons: a father for whom everything is an unshakable duty, for whom there is a right way and a wrong way and nothing in between, a father whose compound of ambitions, biases, and beliefs is so unruffled by careful thinking that he isn't as easy to escape from as he seems. Limited men with limited energy; men quick to be friendly and quick to be fed up; men for whom the most serious thing in life is to keep going despite everything. And we were their sons. It was our job to love them."
–Philip Roth, from American Pastoral (1997).
.

Note: all government meetings noticed below are free and open to the public unless otherwise indicated. Many can be heard or seen live through each agency's website.
Daily incident reports and jail bookings are posted here.
The Flagler Airport Advisory Board meets at 4 p.m., 120 Airport Road, Third Floor. An agenda was not posted online.
The Flagler Beach City Commission meets at 5:30 p.m. at City Hall. Flagler County Commissioner Dave Sullivan is getting a special introduction at the beginning of the meeting (not for his fanatical support of the Patriots). Commissioners are expected to approve a joint agreement with Bunnell to share engineering services as well as approve a bid for emergency repairs on the Flagler Beach Pier. The three bids have come in at between $900,000 and $1.2 million. The city commission will also discuss a prposed ordinance that would impose strict regulations on the flying of drones in Flagler Beach. The full proposal is here. The full agenda and background materials are here.
The Flagler Palm Coast High School Thespians stage "Almost, Maine," the John Cariani play that originated out of the Cape Cod Theater Project in 2002 and has been a favorite of local theater companies since. From the play's website: "Almost's residents find themselves falling in and out of love in the strangest ways. Knees are bruised. Hearts are broken. Love is lost, found, and confounded. And life for the people of Almost, Maine will never be the same." At the Flagler Auditorium, 7 p.m. tonight, $12 (half price for students and faculty), and again Saturday at 2 and 7 p.m.
Mostly useless information: American forces retook Guadalcanal on tnhis day in 1943 after one of World War II's most brutally memorable battles, memorialized in James Jones's "The Thin Red Line," of which Jones wrote: "This book is cheerfully dedicated to those greatest and most heroic of all human endeavors, WAR and WARFARE; may they never cease to give us the pleasure, excitement and adrenal stimulation that we need, or provide us with the heroes, the presidents and leaders, the monuments and museums which we erect to them in the name of PEACE." One of the most forgotten of all American presidents, William Henry Harrison, was born on this day in 1773. His claim to fame was that he served the shortest term (32 days) before he died in office (not, alas, while making love to his mistress, as was the case with the vigorous Félix Faure, president of France until that climactic moment in 1899) but of pneumonia, contracted, of all times, during his inaugural ceremony. Woody Allen will likely not be sending her a Hallmark card, but it's Mia Farrow's birthday today: Rosemary's mommy is 72.

In Florida and in State Government:
Note: Some proceedings below can be followed live on the Florida Channel. Most legislative proceedings can be followed through the Senate or House websites.

Prayer in schools: State Rep. Kimberly Daniels, a Jacksonville Democrat who is sponsoring a bill (HB 303) seeking to ensure protection of religious expression in public schools, will lead a prayer event. Supporters will meet at the Donald L. Tucker Civic Center and walk to the Capitol for the event. (Walk starts at 7:30 a.m., Donald L. Tucker Civic Center, 505 West Pensacola St., with prayer event starting at 8:15 a.m. at the Capitol.)
Judicial term limits: The House Civil Justice & Claims Subcommittee will take up a proposed constitutional amendment (HJR 1), filed by Rep. Jennifer Sullivan, R-Mount Dora, that would place term limits on Florida Supreme Court justices and appeals-court judges. Under the proposal, Supreme Court justices and appeals-court judges would be barred from going on the ballot for merit-retention votes if they have already served 12 years in their positions. Currently, justices and appeals-court judges may go on the ballot every six years for merit-retention votes. (9 a.m., 404 House Office Building, the Capitol.)
Stand your ground: The Senate Rules Committee will take up a proposal (SBÂ 128), filed by Sen. Rob Bradley, R-Fleming Island, that would shift the legal burden of proof in "stand your ground" self-defense cases. The bill stems from a Florida Supreme Court ruling in 2015 that said defendants have the burden of proof to show they should be shielded from prosecution under the "stand your ground" law. In "stand your ground" cases, pretrial evidentiary hearings are held to determine whether defendants should be immune from prosecution. The bill would shift that burden of proof from defendants to prosecutors. (10 a.m., 110 Senate Building, the Capitol.)
Enterprise Florida: The Joint Legislative Auditing Committee will receive a presentation from the Office of Program Policy Analysis and Government Accountability about a review of Enterprise Florida and the Department of Economic Opportunity. (4 p.m., 301 Senate Office Building, the Capitol.)
The Florida Fish and Wildlife Conservation Commission will finish a two-day meeting in Citrus County. (8:30 a.m., Plantation on Crystal River, 9301 West Fort Island Trail, Crystal River.)
Property rights: The Florida Supreme Court will hear arguments in three cases, including a dispute about whether the city of Jacksonville should compensate owners of a riverfront lot who say the property's value dropped because of the construction of a fire station. The case has focused, at least in part, on a state law known as the Bert J. Harris, Jr., Private Property Rights Protection Act, which says property owners are entitled to relief when government agencies have taken actions that "inordinately burdened" a use of property. (9 a.m., Florida Supreme Court, 500 South Duval St., Jacksonville.)
The Florida Supreme Court is expected to release its weekly opinions at 11 a.m.
Medical pot workshop: The Florida Department of Health's Office of Compassionate Use will continue a series of workshops about carrying out a November constitutional amendment that broadly legalized medical marijuana in the state. (4 p.m., Betty Easley Conference Center, 4075 Esplanade Way, Tallahassee.)
–Compiled by the News Service of Florida and FlaglerLive

In Coming Days in Palm Coast, Flagler and the Occasional Beyond:
♦ Feb. 10: The Flagler County School Board holds a special meeting to discuss the selection process of the next superintendent, 8 a.m. in Board Chambers at the Government Services Building in Bunnell.
♦ Feb. 10-12: Birds of a Feather Fest, Palm Coast's annual birds and feather festival of a weekend of birding, photography, workshops, nature art show, social events, and family activities in Peacee's Kids Nest. Free beginner bird walks will be offered both Saturday and Sunday. Many other activities are free; some for a fee. Meet the Experts at our free reception Friday evening at Canfield's at Palm Harbor Golf Course. Details here.
♦ Feb. 16: Business After Hours, sponsored by the Flagler Chamber, combined with a grand opening at CenterState Bank, 175 Cypress Point Parkway, Palm Coast, 5:30 p.m. This event is designed to bring together members of the business community in a fun filled atmosphere, to encourage networking and interaction, while enjoying delectable food and drink. Contact: Tiffany Edwards, 386-206-0955.
♦ Feb. 23: County Administrator Craig Coffey is the speaker at the Flagler Chamber's Common Ground Breakfast Series at the Hilton Garden Inn, in Palm Coast. Registration begins at 7:45 a.m., breakfast is at 8 a.m. $20 for members in advance. Email [email protected] or go here for more information. Details here and here.
♦ March 3: Flagler Beach's 10th Annual Pinewood Derby Race, as part of Flagler Beach's First Friday. Awards will be presented for the fastest and most creative designed cars in the adult and children's categories. Get your kit and then… Design it, build it, race it. Rules are here, and your registration form is here.
♦ March 4: First of two kayaking trips organized by Flagler County's Centennial Committee, this one, the Haw Creek paddle, is scheduled for launch at 9 a.m. from Russell Landing County Park. Registrations are needed in advance and registrations for the trip close on February 20th. The registration is $15 and each person registering will get a competition style tee shirt commemorating the County's Centennial. When kayakers arrive at Bull Creek Park a special lunch will be offered for participants who opt for the $11 lunch. Registration for both trips, instructions and detailed directions can be found on the www.flaglercounty.org website or on facebook at www.facebook.com/FlaglerCountyCentennial. Interested kayakers can contact the committee at [email protected]. The second trip is planned for a 9 a.m. launch Saturday April 22 from Longs Landing City Park.
♦ March 7: Bunnell and Flagler Beach hold their municipal elections.
♦ March 22: The boy Scouts Council holds its Golden Eagle Dinner at 6 p.m. at Hammock Beach Resort, honoring Bob Cuff, now a Palm coast City council member.

Adamini has since deleted his Twitter account. https://t.co/QSxd9rWFhL

— The Christian Science Monitor (@csmonitor) February 9, 2017
Teenagers who defaced a historic black schoolhouse in Virginia were ordered to read books about the oppressed https://t.co/0jDR0XneA1

— The New York Times (@nytimes) February 8, 2017
The 7,700-year-old remains of two women from East Asia suggest millennia of genetic stability. https://t.co/jhHpwEr3S6

— Science News (@ScienceNews) February 9, 2017
Get ready for some Friday night lights as an eclipse, full moon and comet team up to put on a show in the sky https://t.co/0xJLICobpE pic.twitter.com/dvavLnqkR6

— CNN International (@cnni) February 8, 2017
"I travel around the world, eat a lot of shit, and basically do whatever the fuck I want," Anthony @Bourdain says. https://t.co/jmQwjJcJe5 pic.twitter.com/bQGlhYJtAR

— The New Yorker (@NewYorker) February 8, 2017


Palm Coast Construction and Development Progress Reports
The following is an update of ongoing permitting, construction and development projects in Palm Coast, through Jan. 13 (the city administration's full week in review is here):
Click to access developments-feb-3-2017.pdf

Road and Interstate Construction:

Eubie Blake in Berlin, 1972, Plays Charleston Rag
Previous Codas: