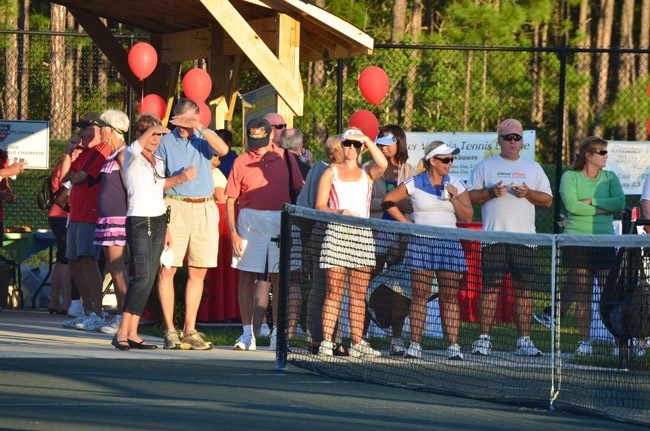 Weekend: Mostly sunny. In the 70s Friday and Sunday, in the 60s Saturday, lows in the 50s throughout. Details here.
Drought Index is at 393.
Today's tides: at the beaches, at the Intracoastal Waterway.
Today's document from the National Archives.
The OED's Word of the Day: hegemon, n..
The Live Community Calendar
Today's jail bookings.
Today's Briefing: Quick Links

"The most popular man under a democracy is not the most democratic man, but the most despotic man. The common folk delight in the exactions of such a man. They like him to boss them. Their natural gait is the goose-step."
–H.L. Mencken, from "The Dry Millennium," in "Prejudices, Second Series" (1920), from Prejudices: the First, Second, and Third Series (Library of America)
.

Note: all government meetings noticed below are free and open to the public unless otherwise indicated. Many can be heard or seen live through each agency's website.
Daily incident reports and jail bookings are posted here.
Friday: The Palm Coast City Council holds a workshop on its strategic direction for the near future, at City Hall in Town Center, starting at 9 a.m.
Friday: Farmer's Market near Veterans' Park in Flagler Beach, starting in early morning to noon.
Friday: Sally's Safe Haven, the organization that provides safe, supervised visitations between children and a parent with restrictions on such visitations, holds a joint committee meeting at 9 a.m. in TRaing Room B at the Emergency Operations Center in Bunnell. The agenda is here.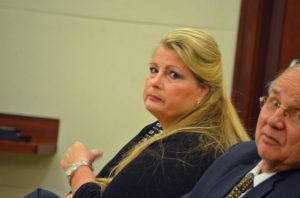 In the state's felony case against former Elections Supervisor Kimberle Weeks, a motion to dismiss the case is scheduled for hearing before Circuit Judge Margaret Hudson at 9 a.m. in Courtroom 301 at the Flagler County Courthouse.
Friday: Bee Hive, the musical, at the Flagler Auditorium, 7:30 p.m.
Friday, Saturday and Sunday: the USTA Pro Circuit Men's Futures Tourney, which started Jan. 27, runs through Feb. 5 at the Palm Coast Tennis Center, 1290 Belle Terre Parkway. Daily tickets will be $5 for adults, and free for juniors 16 and under. A schedule of matches is posted here.
Saturday: Flagler Audubon Society Bird Walk for the Shorebird Survey. At various parks around Flagler County, starting at 8 a.m. The society's website does not provide further details. Contact Jason Giraulo for questions, [email protected].
Saturday: L.E.A.D. Children: Child Fair, A fun-filled fair that will provide important information and fundamentals in helping you, to help your child to succeed in the future. There will be activities, food, raffles, and more. The target group for this event are low-income families and expecting mothers, but all are welcome. You can enroll your children ages 0-5 in schools (Voluntary PreKindergarten) , or programs that can benefit them and yourself. George Washington Carver Community Center (Gym) (201 E Drain St, Bunnell), 10 a.m. to 2 p.m.
Mostly useless information: Don't tell Donald Trump but Feb. 3 marks the anniversary, in 1451, of the accession to power of Mehmet II, also known as The Conqueror, especially known as the conqueror of Constantinople (present-day Istanbul, about which Bettany Hughes ("Istanbul: Tale of Three Cities," published here only in September) and Thomas Madden ("Istanbul: City of Majesty at the Crossroads of the World") have just written very good books. Muslims had been trying to take Constantinople for centuries. They finally succeeded only because it had become a shell of its once-Byzantine grandeur. In one of the many lesser-known tragedies of American history, the remnants of Shays' Rebellion are crushed on this day in 1787 in Petersham, Mass., thus setting the precedent that in the United States, civil rights and economic injustice will always play second or third fiddle to business and established interests: Shays' Rebellion was a catalyst for the reform of the Articles of Confederation that became the U.S. Constitution. Speaking of Shays' trickle-down: You'll see a lot of rather conservative politicians experience instinctive apoplexy today (Feb. 13) as the 16th Amendment was ratified in 1913, authorizing the federal government to impose the income tax, seen at the time and since as a means of leavening out inequality, which was very steep. Only a few days after taking power in 1933, Hitler on this day announces his policy of Lebensraum (living space) and Germanization of Eastern Europe as the foreign policy of the Third Reich. It was, in other words, Germany First.

In Florida and in State Government:
Note: Some proceedings below can be followed live on the Florida Channel. Most legislative proceedings can be followed through the Senate or House websites.

Medical marijuana: The Florida Association of Counties will hold a summit to discuss a wide range of issues related to medical marijuana. Speakers are expected to include Sen. Rob Bradley, R-Fleming Island, House Majority Leader Ray Rodrigues, R-Estero, and Christian Bax, director of the Florida Department of Health's Office of Compassionate Use. (Saturday, 9:30 a.m., Embassy Suites by Hilton Orlando Lake Buena Vista South, 4955 Kyngs Heath Road, Kissimmee.)
–Compiled by the News Service of Florida and FlaglerLive

In Coming Days in Palm Coast, Flagler and the Occasional Beyond:
♦ Feb. 6: Ground Breaking for the relocation and extension of Runway 11-29 at the Flagler County Airport, 1:30 p.m. at the airport.
♦ Feb. 6: The great violinist Itzhak Perlman opens the 2017 season of the Amelia Island Chamber Music Festival with a 7:30 p.m. performance at First Baptist Church, 1600 South 8th Street in Fernandina Beach. Tickets here.
♦ Feb. 8: Jonathan Canales, the man accused of shooting his girlfriend in the neck and leaving her to bleed in a bathtub for hours in their Mondex trailer in Nov. 2014, is scheduled for a pre-trial at 1:30 p.m. in Courtroom 401 at the Flagler County Courthouse. Canales had been judged incompetent to stand trial previously.
♦ Feb. 8: Superwash Express, the car wash on 110 Cypress Point Parkway, marks its grand opening with a ribbon-cutting at 4 p.m. at the new business. The public is invited.
♦ Feb. 8: The National Marathon to Finish Breast Cancer is scheduled in St. Johns County.
♦ Feb. 10: The Flagler County School Board holds a special meeting to discuss the selection process of the next superintendent, 8 a.m. in Board Chambers at the Government Services Building in Bunnell.
♦ Feb. 23: County Administrator Craig Coffey is the speaker at the Flagler Chamber's Common Ground Breakfast Series at the Hilton Garden Inn, in Palm Coast. Registration begins at 7:45 a.m., breakfast is at 8 a.m. $20 for members in advance. Email [email protected] or go here for more information. Details here and here.
♦ March 7: Bunnell and Flagler Beach hold their municipal elections.
♦ March 22: The boy Scouts Council holds its Golden Eagle Dinner at 6 p.m. at Hammock Beach Resort, honoring Bob Cuff, now a Palm coast City council member.



Palm Coast Construction and Development Progress Reports
The following is an update of ongoing permitting, construction and development projects in Palm Coast, through Jan. 13 (the city administration's full week in review is here):
Click to access developments-jan-2017.pdf

Road and Interstate Construction:

David Letterman: The First Show, Feb. 1, 1982
Previous Codas: