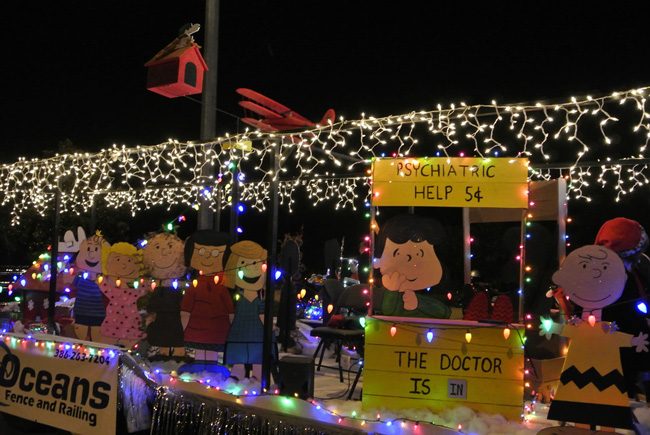 Weekend: Cool on Friday, in the 60s, in the 70s on Saturday and Sunday, dry, lows in the 40s Friday, in the 50s Saturday and Sunday.Partly cloudy. Patchy fog in the morning. highs around 70. Northwest winds 5 to 10 mph. Tonight: Partly cloudy. Lows in the upper 40s. North winds 10 to 15 mph. Details here.
Drought Index is at 377.
Today's tides: at the beaches, at the Intracoastal Waterway.
Today's document from the National Archives.
The OED's Word of the Day: rackle, adj..
The Live Community Calendar
Today's jail bookings.
Today's Briefing: Quick Links

"Everything now, we must assume, is in our hands; we have no right to assume otherwise. If we–and now I mean the relatively conscious whites and the relatively conscious blacks, who must, like lovers, insist on, or create, the consciousness of the others–do not falter in our duty now, we may be able, handful that we are, to end the racial nightmare, and achieve our country, and change the history of the world. If we do not now dare everything, the fulfillment of that prophesy, recreated from the Bible in song by a slave, is upon us: 'God gave Noah the rainbow sign, No more water, the fire next time!'"
–James Baldwin, from "The Fire Next Time" in Collected Essays (Library of America)

Note: all government meetings noticed below are free and open to the public unless otherwise indicated. Many can be heard or seen live through each agency's website.
Free For All Friday on WNZF, at 9 a.m., host David Ayres welcomes Palm Coast Mayor Milissa Holland, along with talk about Christmas With a Deputy ad Palm Coast Observer Publisher John Walsh talking about the Standing O Awards, starting with a commentary by FlaglerLive Editor Pierre Tristam on the myth of cops under siege.
Friday, Saturday, Sunday: City Repertory Theatre will stage "The Search for Signs of Intelligent Life in the Universe" at 7:30 p.m. Friday Dec. 9 through Saturday Dec. 10, and at 2 p.m. Sunday Dec. 11 in City Marketplace, 160 Cypress Point Parkway, Suite 207B, Palm Coast. Tickets are $20 adults and $15 students, available by calling 386-585-9415 or online at crtpalmcoast.com.
Friday and Sunday: Holiday Concert, Community Chorus of Palm Coast, 7 p.m. Friday, 4 p.m. Sunday, at Trinity Presbyterian Church, 156 N. Florida Park Drive, Palm Coast. Bring the entire family to this delightful holiday concert featuring festive music. Free, but donations are welcome. Phone 386-986-8899.
Saturday: Homeschooling and Youth Orchestra: The Flagler County Branch of the American Association of University Women meets at 11 a.m. at the Pine Lakes Golf Club, 400 Pine Lakes Parkway. Dr. Marie-Claire Moreau, Ed.D Columbia University speak on homeschooling in Florida. Dr, Moreau mentors homeschool families nationwide, She is an outspoken supporter of education reform coast to coast. Music will be performed by the Flagler Youth Orchestra Quartet. Lunch is $17 and reservations are required. Meeting is open to the public. Call Sally Smeaton at 386/447-4137.
Saturday: Second Saturday Plant Sale at Washington Oaks Gardens State Park (6400 N. Oceanside Drive, Palm Coast), from 10 a.m. to 2 p.m. The sale specializes on Florida friendly plants. At 11 a "Plant Chat" will feature Container Gardening in which a "filler-spiller-thriller" technique will be demonstrated. This technique will assist you with assembling combinations of color, texture, and form to create pleasing potted plants for the garden, patio and interior of your home. Call 386-446-6783 for more information.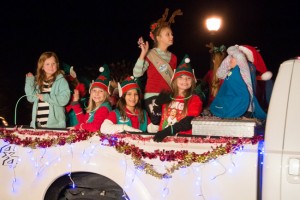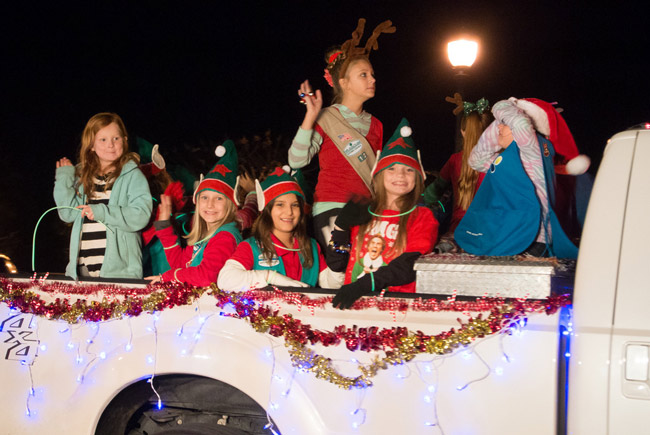 Saturday: Palm Coast Starlight Holiday Parade and Event: the Parade is at 7 p.m. with activities from 4-6 p.m. including visits/photos with Santa, music, children's activities, food trucks and fun family entertainment. Night-time parade featuring lighted floats starts at 7 p.m., at Central Park in Town Center, 975 Central Ave., Palm Coast. More info: 386-986-2323 or www.palmcoastgov.com/events.
Saturday: Handel's classic, popular oratorio, "Messiah," will bring musical magic, and will be performed by the First Church Choir for one performance only, at 4 p.m. Dr. Samuel Shingles, former Music and Fine Arts Director of the phenomenal Edward Waters Concert Choir, will conduct. Shingles is currently director of the Paxon Concert Choir and the Women's Chorus at the Paxon School for Advanced Studies in Jacksonville. Both choirs are Triple Superior Choirs awarded by the Florida State MPA Competition. Admission is free, but a freewill offering will be requested. For further details, contact Jeroline D. McCarthy at 386/446-5759.
Saturday: Daytona State College Enrollment Saturday, 9 a.m. to 1 p.m., Wetherell Center (Bldg. 100), 1200 W. International Speedway Blvd., Daytona Beach. Students can take advantage of the one-stop events to complete everything from admission to registration and have a chance to win a $350 scholarship (Dec. 10 only) for a free class from the Daytona State Foundation. Students start by completing a Daytona State application, then meet with an Admissions Advisor and Financial Aid Counselor, take an assessment test (if applicable), meet with an Academic Advisor, and then lock in their schedule.
Saturday and Sunday: Home for the Holidays: The Flagler County Association of Realtors and Palm Coast host their second annual Home for the Holidays showcase, where agents decorate homes for sale and show them to prospective home-buyers. If you would like to attend any of the open houses, a map can be easily generated here. For any additional listing material or information regarding this event, please contact [email protected] or call (386) 437-0095. Details here.
Saturday: The once-controversial Spartan Race, an extreme sport competition that alters its physical environment while challenging participants to push themselves to the hilt, takes place at the Florida Cracker Ranch, Country Rd 200, Bunnell, with three miles of race course and some 20 obstacles. Adult heats begin at 7:30 a.m.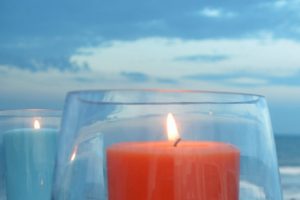 Sunday: Donna Lunsford, founder of Parents in Mourning, along with Flagler Beach resident Carol Fisher, are organizing a candle lighting ceremony at 6 p.m. at Veterans Park in Flagler Beach in memory of all children who have died too soon. The event is part of the Compassionate Friends Worldwide Candle Lighting ceremonies, now believed to be the largest mass candle lighting around the globe. The memorial service is at 6, the candle-lighting at 7 p.m. Details here.
Rotary Club's Annual Fantasy Lights Festival: 6:30 p.m., the Flagler County Rotary's Fantasy Lights Festival will be the venue for a Mia Bella performance in Central Park. It is open each night in December from 6:30 p.m. to 9. Entry into the park is free but donations are accepted. Proceeds from the event go back into community projects funded by Rotary. (Friday's performance: SEAS School Choir.)

In Florida and in State Government:
Note: Some proceedings below can be followed live on the Florida Channel.

VPK: The Early Learning Programs Estimating Conference will analyze the state's voluntary pre-kindergarten program. (8 a.m., 117 Knott Building, the Capitol.)
Malpractice law: The Florida Supreme Court will hear arguments in four cases, including a battle about the constitutionality of a 2013 medical-malpractice law. The law has been controversial because it opened the door to what are known as "ex parte communications" in malpractice cases. In ex parte communications, for example, defense attorneys representing doctors accused of malpractice could get personal health information about the patients involved in the cases. That information could come from other doctors who treated the patients, and disclosure could occur without the patients' attorneys being present. The 1st District Court of Appeal upheld the constitutionality of the law, which critics contend violates patient privacy rights. (9 a.m.)
The Florida Supreme Court is expected to release its weekly opinions. (11 a.m.)
School enrollment: The Education Estimating Conference will consider enrollment numbers in pre-kindergarten through 12th grade. (2 p.m., 117 Knott Building, the Capitol.)
–Compiled by the News Service of Florida and FlaglerLive

In Coming Days in Palm Coast, Flagler and the Occasional Beyond:
♦ Dec. 12: Free storm-spotters class at 6 p.m. at the Emergency Operations Center located behind the Government Services Building, 1769 E. Moody Blvd., Bunnell. Participants are eligible to become volunteer storm spotters and assist Emergency Services and the National Weather Service by reporting potentially hazardous weather events. Registration is required, and can be done by calling Pickering at 386-313-4250, or by email at [email protected]. See details here.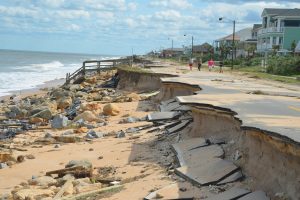 ♦ Dec. 15: The Florida Department of Transportation hosts a public meeting on the long-term improvement strategies for the reconstruction of State Road A1A in Flagler Beach at the south end of town. The meeting is scheduled from 2:30 p.m. to 6:30 p.m. at Flagler Beach City Hall, 105 S 2nd St, Flagler Beach. The meeting will be an open house with an ongoing loop presentation. The purpose of the public meeting is to present initial findings related to existing and future conditions and to receive input from interested stakeholders.
♦ Dec. 15: The Flagler County Historical Society is having a Holiday Open House from 5 to 7 p.m. at the Holden House, 204 East Moody Boulevard, Bunnell. Author Sandra Thurlow who has complied a history of the US Life-Saving Service, Florida's East Coast will be present. Refreshments will be served. The public is invited to attend. For information contact Susan Baird at 437-8414.
♦ Dec. 16: Flagler County Clerk of Court-elect Tom Bexley and his staff will host a farewell celebration for Gail Wadsworth, the long-time court clerk who retired this year, at 3:30 p.m. on the steps of the Kim Hammond Justice Center (the Flagler County Courthouse). All are invited. (Bexley becomes the Clerk of Court on Jan. 3.)
♦ Dec. 16: The ninth annual Christmas With a Deputy, when 100 poorer children get to go on a $150 shopping spree with a cop at Target, starts at 6:30 p.m. from City Centre in Palm Coast's Town Center, with a long convoy of cop cars, sirens blaring and lights flashing. Details here.
♦ Dec. 17: Annual Holiday Boat Parade at 6 p.m., presented by the Palm Coast Yacht Club. Boats will be lighted and begin departing the Cimmaron Basin, following this route: Cimmaron Basin to Intracoastal Waterway, turn south, passing Tidelands, Canopy Walk, St. Joe's Walkway, Waterfront Park, Island Estates, then turning at Grand Haven Gazebo before heading back north to Clubhouse Waterway.
♦ Dec. 17: Starlight 5K at 6 p.m., in and around Central Park in Town Center, 975 Central Ave. The run is part of the Run Flagler P.A.L. Running Series. More info: www.triumphraces.com.
♦ Dec. 19: The Flagler County Commission holds a 4 p.m. reception–one hour ahead of its regularly scheduled meeting–to honor Barbara Revels, whose eight years of service as one of only two women ever elected to the county commission ended on Nov. 8, when Dave Sullivan defeated her. The reception will be held in board chambers at the Government Services Building, Bunnell.
♦ Dec. 20: Learn about historic and interesting Flagler County sites with local author Bill Ryan as your guide. The bus leaves at 10 a.m. from the Holden House, 206 East Moody Boulevard, Bunnell, and returns at 2:30 p.m. The cost is $20 per person which does not include lunch at Bull Creek Fish Camp. To make reservations or for more information call 386-439-5003.
♦ Dec. 21: Rep. Paul Renner and Sen. Travis Hutson, who form Flagler County's legislative delegation, will host the annual delegation meeting in board chambers at the Government Services Building in Bunnell to hear concerns and legislative wish-lists from local officials and residents, ahead of the 2017 legislative session. To get on the agenda, call 386/446-7644.


♦ Dec. 22: The All Flagler Democratic Club meets at the Palm Coast Community Center, 7-8:30pm. The first hour is devoted to a presentation featuring three losing Demovcratic candidates for office in the last election, who will speak on the theme of "What I learned Running For Office." The discussion is moderated by Merrill Shapiro, and features Bill McCullough, who ran for a congressional seat, Doug Courtney, who ran for Clerk of Court, and John Brady, who ran for mayor of Palm Coast. The presentation will be followed by the business portion of the meeting. The public is invited regardless of party registration. Questions: call Sheila Zinkerman, interim president, at 904/451-0301. (See background on the previous meeting here.)
♦ Jan. 7: Daytona State College Enrollment Saturday, 9 a.m. to 1 p.m., Wetherell Center (Bldg. 100), 1200 W. International Speedway Blvd., Daytona Beach. Students can take advantage of the one-stop events to complete everything from admission to registration and have a chance to win a $350 scholarship (Dec. 10 only) for a free class from the Daytona State Foundation. Students start by completing a Daytona State application, then meet with an Admissions Advisor and Financial Aid Counselor, take an assessment test (if applicable), meet with an Academic Advisor, and then lock in their schedule.
♦ Feb. 6: The great violinist Itzhak Perlman opens the 2017 season of the Amelia Island Chamber Music Festival with a 7:30 p.m. performance at First Baptist Church, 1600 South 8th Street in Fernandina Beach. Tickets here.
♦ March 7: Bunnell and Flagler Beach hold their municipal elections.

Ohio passed a bill that bans abortion as early as 6 weeks. Go inside the debate over abortion & states' rights: https://t.co/x7PBjsfWz0 pic.twitter.com/wJm2SxK4a5

— FRONTLINE (@frontlinepbs) December 8, 2016
At best, climate action will likely take a backseat to other issues. At worst, there could be an all-out assault https://t.co/Nt3fcP8ehd

— Salon (@Salon) December 8, 2016
Environmentalism was once a social justice movement—here's how it can return to its roots https://t.co/MVS5BX34ZI pic.twitter.com/5F6sxmqcCP

— The Atlantic (@TheAtlantic) December 8, 2016
Trump admits he uses tweets to avoid reporters, they shouldn't let him get away with it when reporting on his posts: https://t.co/MBMzu18OIg

— Media Matters (@mmfa) December 8, 2016
The porn industry's crisis: declining wages, rising costs, and production values so low, the director can be heard. https://t.co/1mQ6K5FJdz

— The New Yorker (@NewYorker) December 7, 2016
"What if everything we've been led to believe about the future of journalism is wrong?" https://t.co/DLy3rDgAxs pic.twitter.com/N5DtO8uc3l

— CJR (@CJR) December 7, 2016
Beyond Italy's political squabbling lies a continent in trouble, suffering the longest recession of modern times. https://t.co/1JTBaq8Jdj

— The Nation (@thenation) December 7, 2016


Palm Coast Construction and Development Progress Reports
The following is an update of ongoing permitting, construction and development projects in Palm Coast, through Dec. 2 (the city administration's full week in review is here):
Click to access development-palm-coast-dec-2.pdf

Road and Interstate Construction:

J.S. Bach: Magnificat, BWV 243, Conducted by Nikolaus Harnoncourt
Previous Codas: