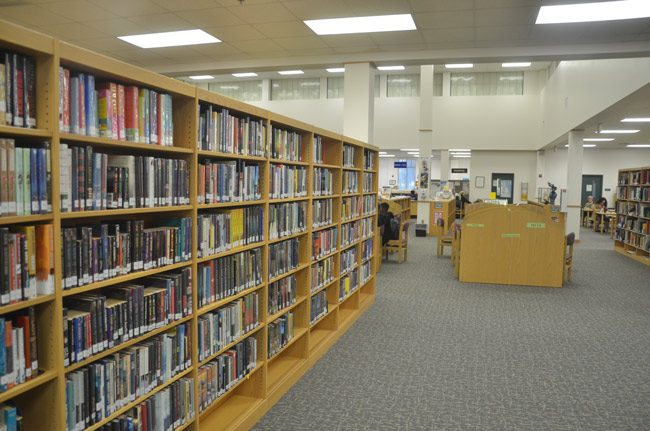 Today: Partly cloudy. A 20 percent chance of showers and thunderstorms in the afternoon. Highs in the mid 80s inland…in the lower 80s coast. East winds 10 to 15 mph. Tonight: Partly cloudy with a 20 percent chance of showers and thunderstorms. Lows in the lower 70s. Southeast winds 5 to 10 mph. Details here.
Today's fire danger is moderate. Flagler County's Drought Index is at 292.
Today's tides: at the beaches, at the Intracoastal Waterway.
Today's document from the National Archives.
The OED's Word of the Day: truffière, n..
The Live Community Calendar
Today's jail bookings.
Today's Briefing: Quick Links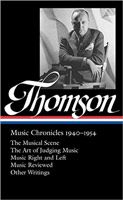 "Nobody has to be right. Any opinion is legitimate to act on, provided one accepts in advance the responsibilities of that action. Any opinion is legitimate to express that can be stated in clear language. And any opinion at all is legitimate to hold. As I said before, it is not the yes or no of a judgment that is valuable to other people, though one's original yes or no about a certain kind of music may have determined a whole lifetime's activity. What other people get profit from following is that activity itself, the spectacle of a mind at work. That is why, just as an emotional reaction is more significant for its force than for its direction, a musical judgment is of value to others less for the conclusions reached than for the methods by which these have been, not even arrived at, but elaborated, defended, and expressed."
–Virgil Thomson, from "The Art of Judging Music" (1947), reprinted in the Library of America's edition of Thomson's "Music Chronicles, 1940-1954" (2015)
Note: all government meetings noticed below are free and open to the public unless otherwise indicated. Many can be heard or seen live through each agency's website.
No school today for students, and Sheriff's Office is closed: it's a professional development day for faculty, and Law Enforcement Memorial Day.

Public Library: A Flagler County Commission workshop will focus on the future needs of the county public library, with particular attention to a new branch library–to actually be the new administrative offices of the library as well–and its future location. Two locations are likeliest: across from the Government Services Building in Bunnell, or in the area of Bulldog Drive in Palm Coast. The commission will also discuss a proposed $1 million donation to the library's construction fund–a donation that was proposed with strings attached. The workshop is at 3 p.m. in the Emergency Operations Center, behind the GSB. The commission then meets for its bi-weekly meeting, at 5 p.m. in board chambers at the Government Services Building. Commissioners will consider on first reading an amendment to the county's manatee protection plan, as well as a preliminary plat for a 243 subdivision at Seaside Landing, a proposed development that's had a difficult time making it through the county's planning process.

Updated jail bookings and day and night shift incident summary reports are available here.
Brittany Pitt, 26, Is 6th Person Killed on Flagler Roads in a Week, 2nd in Motorcycle Wreck: Saturday morning's incident represents the 10th fatality on Flagler roads this year, and the fifth in a week.
Palm Coast Government's Blue-Collar Workers Barely Retain Union But Reject Contract: Palm Coast government's blue-collar workers in its utilities, public works and other departments voted on Thursday 73-72 to retain the union they originally voted for in July 2014 by a wider margin.
Armed Woman Detained After Tense Encounter With Cops at European Village Bar: The incident took place around 9 p.m. after the woman had told a friend by text and phone that she had a gun in her purse and intended to kill herself.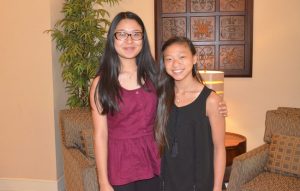 Flagler's American Association of University Women Awards $11,000 in Scholarships: The Flagler County branch of The American Association of University Women (AAUW) Saturday awarded upward of $11,000 in scholarships to 10 local students at various levels of their education–from middle school to doctoral work.
Prince's Reminder: Opioid Epidemic Intensifies But Steps to Curb It Face Challenges: There is broad consensus on the need for more treatment options, more education, more careful prescribing by doctors. But there's still much debate about the details—and funding–for each of those steps.
At Florida GOP Gathering, Opposition To Clinton Congeals Support for Trump: With varying degrees of enthusiasm at times overshadowed by resignation, Florida Republican leaders are girding themselves for a must-win battle this fall as they work to coalesce support for their party's presumptive presidential nominee, Donald Trump.
License for Probable Cause: Justices Rule You May Be Pulled Over For Any Visible Tag Issue: Justices, in a 5-2 decision, rejected an appeal from Jermaine D. English, who was stopped by Orlando police because a tag light and wires were hanging down over the license plate on a vehicle he was driving. Evidence found during the stop led to English being charged with possession of cocaine, marijuana and paraphernalia.
No Arrests, But Sheriff Seeks to Cash In On 2 Tractors and Trailer Seized in Chop-Shop Raid: On April 21, and even though no arrests had been made or even charges leveled at anyone–with one exception, though the charges against that individual were soon dropped–the sheriff's office filed the necessary court papers to win a forfeiture judgment that would enable the department to take possession of the goods and sell them, cashing in on the proceeds.
Live Briefs:
Madeleine LeBeau, who makes that sanguine appearance in the most bracing scene in "Casablanca," as they sing La Marseillaise at Rick's Cafe, has died, age 92. Watch the scene:


In Florida and in State Government:
Note: Some proceedings below can be followed live on the Florida Channel.

No events of note.
–Compiled by the News Service of Florida and FlaglerLive

In Coming Days in Palm Coast and Flagler:
♦ May 17: A working group of the Public Safety Coordinating Council meets in workshop at 1 p.m. to work on a proposed ordinance that would decriminalize the possession of small amounts of pot in Flagler County. The workshop is at the Emergency Operations Center in the Government Services complex, behind the Government Services Building. It is open to the public.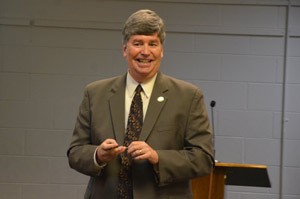 ♦ May 18: Palm Coast City Manager Jim Landon is the guest speaker at the free Lunch N' Lecture at the Palm Coast Community Center, 11 a.m. to 12:30 p.m. The presentation, "Preparing for the Future, Improving our Past," will include plenty of time for questions, so take the time to pre-register by calling the Parks and Recreation Department at 386-986-2323. Attendance includes a free lunch, if you reserve in advance. (space is limited).
♦ May 18: The Kiwanis Club of Flagler County and the Florida Kiwanis Foundation host a reception at 5 p.m. at the Hilton Garden Inn to honor the club's first recipient of the Maria Mychaniuk Scholarship, an annual award of $4,000 per year for four years, along with the Key Club Scholarship Recipient.
♦ May 18: The Flagler Youth Orchestra's third major and final concert of the season is at 7 p.m. at the Flagler Auditorium. All 350-some students in all-level orchestras will perform, with a surprise soloist or two along the way. Buy your tickets here or by calling the auditorium box office at 386/437-7547 or 866/352-4537.
♦ May 19: The Flagler County Sheriff's Office hosts the annual ceremony commemorating fallen law enforcement officers at 10 a.m. This year's ceremony will be the first held at the sheriff's office's new operations center, 901 E Moody Blvd, Bunnell.
♦ May 19: Candidate forum featuring candidates for the Flagler County Commission, the school board, Palm Coast mayor and council, hosted by the United Public Employees of Flagler, a coalition of the county's six public sector unions, at the Hilton Garden Inn, Palm Coast, 5:30 p.m. It's free and open to all.
♦ May 28-29: Flagler Palm Coast High School Class of 1996's 20-Year Reunion. The event combines a fundraising event for the Josh Crews Writing Project through the Education Foundation and two events, one for the graduates and a family picnic. A dinner for alumni and guests at Oceanside Country Club is planned for Saturday and a family picnic is planned for Sunday at Herschel King Park. Graduates are asked to provide gift certificates, goods and products or a donation to be part of a silent auction towards the Writing Project and to register for the celebrations. For more information go to www.fpc1996.com or call Magda at 386-986-9300 or Carl Laundrie III at 386/237-4845.
♦ May 30: Flagler County hosts a Memorial Day Ceremony at 10 a.m., in front of the Government Services Building at 1769 East Moody Blvd., Bunnell. The ceremony features Army Major Thomas K. Hall, the Senior Army Instructor and Rifle Team Coach at Matanzas High School. Major Hall served as the Secretary of the General Staff for the Assistant Commandant of the US Army Command and General Staff College. He was a Battery Commander in the 1st Battalion 77th Field Artillery which was in direct support of the 194th Armor Brigade.
♦ June 2: The Flagler County Young Republicans Club host a forum featuring the six Republican candidates running for sheriff in the Aug. 30 primary. The forum is at the Hilton garden Inn, 55 Town Center Blvd., Palm Coast, at 6 p.m. It features Don Fleming, John Lamb, Jerry O'Gara, Rick Staly, Mark Whisenant and Christopher Yates.


♦ June 4: Flagler County's Democratic Executive Committee holds a potluck picnic at Hershel King Park at 1000 Grady Prather Jr. Cove in Palm Coast starting at noon, with honorary guest James Canfield, first mayor of Palm Coast. Plenty of children's activities, a dunk tank, ice cream truck, and a chance to meet Democratic candidates. Free admission includes hot dogs, baked beans and coleslaw.
♦ June 7: A 1:30 p.m. hearing is scheduled in the case of Anna Pehota, accused of second-degree murder in the shooting death of her husband on Sept. 23, 2015, in the Hammock. Her trial was scheduled for April 18, but her attorney, Ray Warren, was granted a delay so he could explore Pehota's memory issues, which could play a deciding role in the handling of her case. The results of that inquiry are to be the subject of this hearing.
♦ June 8: The Public Safety Coordinating Council meets at 8:45 a.m. at the Emergency Operations Center in the Government Services complex, behind the Government Services Building.
♦ June 14: Dr. Bill Mefford, Faith Outreach Specialist for Americans United for Separation of Church and State, leads a discussion entitled "Religion and Partisan Politics Don't Mix," hosted by the All Flagler Democratic Club at 7 p.m. at the African American Cultural Society, 4422 US 1 North, Palm Coast. Call 386-447-7030 for best directions. This program is free, open to the public, all are welcome, no advance arrangements are necessary.
♦ June 16: The fourth annual commemoration of the largest mass arrest of Rabbis in U.S. History, an event that took place in St. Augustine on June 18, 1964, will be held on Thursday, June 16, at 7 p.m. in the Gamache-Koger Theater in the Ringhaver Student Center at 48 Sevilla Street in St. Augustine on the campus of Flagler College. The 90-minute event will include the reading of the letter written by the Rabbis in the Flagler County Jail and a video of the forum held with the surviving rabbis who gathered in St. Augustine in June, 2014. This event is free, all are welcome, no advance arrangements are necessary. Call (904) 819-6365 for best directions.
♦ July 20: The Flagler League of Cities, a gathering of the county's mayors, meets at noon at Flagler Beach City Hall.

There are 60 million displaced people globally, roughly the population of France https://t.co/TKUddhJk8U #WeeksWorld pic.twitter.com/AwToq4KfoJ

— BBC News (World) (@BBCWorld) May 15, 2016
Donald Trump's nomination could be a death knell for policies that Republicans in Congress have championed for years https://t.co/dzkOqrtSNC

— The Atlantic (@TheAtlantic) May 15, 2016
Report: Romney recruiting Kasich and Sasse for third-party run https://t.co/nBpGflmxOi pic.twitter.com/vU6XAhcDsx

— The Hill (@thehill) May 15, 2016
No, Hillary Clinton isn't a Republican — but the resemblance is striking https://t.co/8hiDo6TWND

— Salon.com (@Salon) May 15, 2016
Second-home owners: friends or foes of local communities? https://t.co/gZyStKubQZ pic.twitter.com/0pH96uhNYh

— The Economist (@TheEconomist) May 15, 2016
It's obscene for big bank executives who have so much to spend millions lobbying against raising the minimum wage. pic.twitter.com/LYgixlS1BA

— Bernie Sanders (@SenSanders) May 14, 2016
The Holocaust and the Nakba were not the same, but denial of either is equally wrong. Reconciliation comes only through truth. #NakbaDay

— Barnett R. Rubin (@BRRubin) May 15, 2016

Fact-Checking the Knaves:


Palm Coast Construction and Development Progress Reports
The following is an update of ongoing permitting, construction and development projects in Palm Coast, through May 11:
Click to access week-in-review-may131.pdf

Florida Agricultural Museum Summer Camps: Become a junior farmer at the Florida Agricultural Museum this summer! Junior farmers will learn about farm life, forestry, and Florida history. Participate in arts & crafts, farm animal care, Florida fauna/flora education, fun and games. Sessions are all 10 a.m. to 4 p.m., $175 per session and are as follows:
1st) June 7-9
2nd) June 14-16
3rd) June 21-23
4th) June 28-30
5th) July 5-7
6th) July 12-14

Road and Interstate Construction:

Eugen d'Albert: Klavierstücke op. 5, Performed by Koji Attwood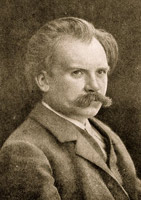 From the Liner notes to d'Albert's piano works, the 2001 Ars Musici CD: "Of all Franz Liszt's pupils, it was Eugen d'Albert (1864-1932) who most successfully emulated his teacher's double talent for excelling in both the practice and the creation of music; none of Liszt's other proteges could lay claim to world fame as a pianist and as a composer. Nonetheless, in the case of d'Albert we see that the talent with which he made his name – his infallible instinct for performance as a pianist – had to be pushed somewhat into the background before his primary creative urge to compose could really get off the ground. But d'Albert's composing never led to an inordinate falling off in his prowess as a performer. A Reichsrundfunkgesellschaft recording of 1930 of the opening movement of Beethoven's Fifth Piano Concerto still bears witness to unencumbered lightness and – for a man of such small stature (and relatively advanced age in this case) – colossal, explosive power in attacking chords and octaves. A man of many parts who led a remarkable life and had a very colorful family background, Eugen d'Albert was born in Glasgow on April 10, 1864. He was descended from an Italian family whose original name was Alberti. His father was French and his mother British."
Previous Codas: