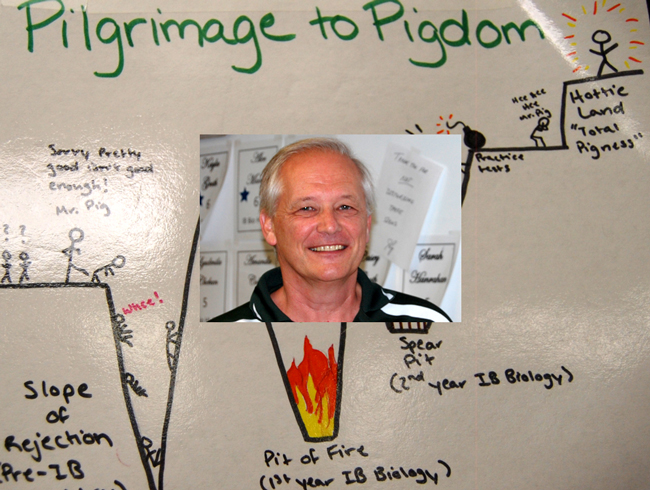 Wednesday afternoon at the Flagler Auditorium, School Superintendent Janet Valentine, Jill Stirling, the 2010 Flagler County Teacher of the Year, and Aimee Mock, the reigning Employee of the Year, were going through their paces for tonight's ceremony, rehearsing the names of the 30-some candidates for teacher and employee of the year in 2011.
They stumbled on this: Pignatiello, as in Jim Pignatiello, the chemistry and biology teacher at Flagler Palm Coast High School. Is it Pignatello, PignIatello, PigatIEllo? They shouldn't have bothered. No one does. It's hardly ever Pignatiello.
They call him Mr. Pig.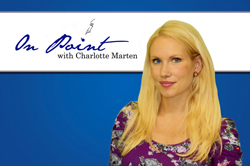 His students do. Parents do. He signs his emails that way. The Social Security Administration probably makes an exception and lets him go with Mr. Pig on his card, too, and of course when the movie is made, starring a whiter Sidney Poitier type, they'll call him Mr. Pig, too.
Mr. Pig is FPC's Teacher of the Year, and is therefore in line for being the county's when the winner is announced tonight at the Flagler Auditorium. The ceremony begins at 6:30, and is open to all.
He has many trademarks, among them the ability to both terrorize and inspire his students with the enormous volume of work sky-is-the-limit expectations he imposes on them. He is especially known for his "Pits of Pigdom," or something like that: a remaking of Dante's hell by his own students, who've experienced the agony, the defeats, the rising from the dead and the conquest of those rarefied Pig heights. Here he is, explaining it all.
[media id=139 width=505 height=400]


Click on each teacher's or employee's name in the table below to go to his or her page.
2011 Flagler County Teachers and Employees of the Year, By School (Click on Each Name to Read the Honoree's Story)
(*) Winners of district-wide honors.
---
See Also: