Political Advertising Paid for by Jane Gentile-Youd,
NPA for Flagler County Commission
Jane's GOALS FOR FLAGLER COUNTY:
" WORKING TODAY FOR YOUR TOMORROW"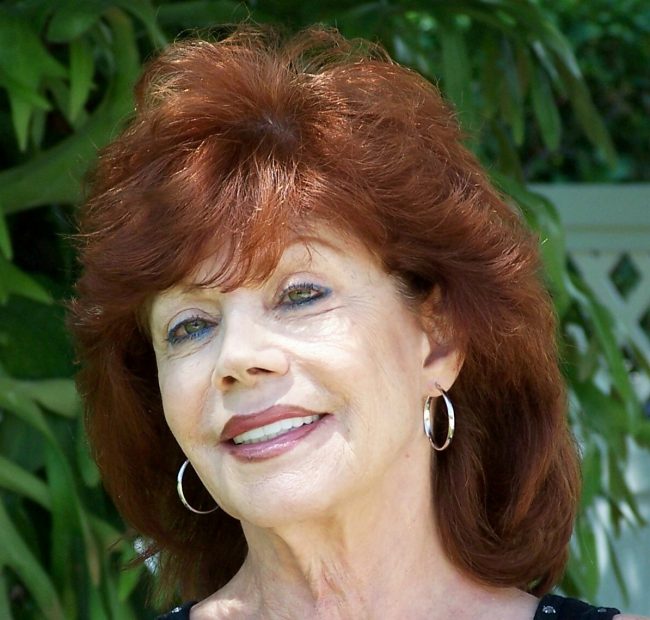 CIVIC COMMENDATIONS, AND POLITICAL POSTS (all voluntary and unpaid)
Here goes… April 6, 2002 was named JANE GENTILE-YOUD Day by then Mayor Alex Penelas and the Board of Commission for 26 years of civic service to Miami Dade County ( the plaque is framed but fading now ) , awarded a Community Service Gold Medal of Honor for "contributions and tireless efforts to serve Northwest Dade County, April, 2002 and a Miami-Dade Council #5 plaque for "dedication and enhancing quality of life from 1977 through 2002. Jane's complete list is available. She is a former: Member of Miami-Dade Country Club Council and Zoning Board and was Chairlady of the Northwest Dade Municipal Advisory Committee. Appointed member of the Flagler County Long Range Planning Board ( dissolved) and 2014 Graduate of the Flagler County Citizens Academy . Jane was Flagler County staff's choice as Chairlady of the 'mock' commission meeting among the fellow students.
Jane's PERSONAL BACKGROUND
Jane is a Florida registered voter, home owner, ad valorem tax payer for 41 years and resident since 1976. She is a FLAGLER COUNTY AD VALOREM PROPERTY TAX PAYER for the PAST 16 YEARS. Jane is a Real Estate Broker since 1986 (now Jane Youd Realty, LLC), a member of Florida Realtors and National Association of Realtors and local Daytona Board.
Born and raised in NYC, graduated Washington Irving High school, attended University of Michigan Ann Arbor, Michigan and Brooklyn College in New York City. Jane lived abroad in Guadalajara, Mexico and Caracas, Venezuela where she learned to speak Spanish.
Jane's ACCOMPLISHMENTS AND INVOLVEMENTS IN FLAGLER COUNTY THE PAST 16 YEARS
One month after Jane and her hubby Mark moved to Flagler County Jane approached the Flagler Commissioners Hutch King and Jim Darby and got their total cooperation in securing a $200,000 Beautification grant which was used to plant all the trees on the Flagler side of the Old Dixie Bridge as well as FDOT land to the west of the bridge all the way both north and south sides of Old Dixie Highway. She also lobbied successfully for FDOT to put guardrails and reflectors on the Bridge which had only small concrete barriers and no lighting at all. She then lobbied Volusia county to beautify 'their' side of the bridge with some trees. Jane also reminded County Officials about the yearly $5,000 small maintenance refund from FDOT.* A 'Welcome to Flagler County' Sign was never installed as in the original plans. Jane wants to fix that.
Jane stays on top of what the county is spending and doing ,with the local utility owned by Flagler County, by speaking at most meetings when the utility issue is on the agenda and has stopped water/utility issues from being 'rubber stamped' and now open for public hearing.
Jane recently got together with a group of neighbors and convinced the commission to overturn their previous approval to allow an all cash, open 24/7 medical marijuana dispensaries to be allowed with only a 50 foot buffer from 15 homes in the community. Two cities in Flagler County with proper zoning will allow dispensaries. No business of any kind should be allowed only 50 feet from any single family home. Jane will work on sensible land use changes.
Jane fought with area residents in both Volusia and Flagler and helped organize Neighborhoods United to protest rezoning of precious land adjacent to single family homes as well as in full view of I-95 for 820 unnecessary mobile homes, taxed as vehicles, parked on 202 acres in spite of being prohibited previously by ordinance This issue was just pulled by the applicant on April 2nd and who may reapply 'after election'.
Jane's GOALS FOR FLAGLER COUNTY:
" WORKING TODAY FOR YOUR TOMORROW"
Jane will put her efforts into working closely together with all the cities and communities for unity and harmony for the benefit of all of us.
*Jane will ask the County Planning Department's participation to overhaul the many antiquated, unfriendly zoning codes and land uses such as one zoning category that two commissioners actually voted to approve recently ( thank goodness 3 voted to deny) which allows, 24 hour all cash businesses, required to be lit and open 24/7 be located just 50 feet from single family homes!! Jane will oppose any zoning not suited towards positive growth and keeping the health, welfare and safety of the public as the number 1 'must'. Insuring that only zoning or land use changes permitted are those which are necessary, consistent and compatible with surrounding residential home while also preserving our environment is what Jane believes in.
*Jane would like the county to hire a specialized Grant Writer, like the county used to have, whose sole responsibility is to professionally apply for every possible grant (including FDOT road grants to enhance our gateways and main roads
*Jane will devote her efforts to preserve Home Rule and continue to oppose SHORT TERM VACATION RENTALS in residential areas. Our homes are RESIDENTIAL ; we are entitled to our peace, our quiet and our stability. Short term rentals will depreciate our property values , negatively affect our quality of life, as well as hurt our local hotel businesses – not to mention the potential loss of property taxes to the county which will result from our devalued homes.
*Jane will endeavor to be involved in our Economic Development policies bring all legitimate businesses to Flagler County so that we can strive to have the highest employment rate in all of Florida
*Jane will work to streamline and revamp the current Central Permitting Process to be smoother and more effective in addition to saving both staff's time as well as applicant's time.
* Jane wants zero based future budgeting as Commissoner O'Brien has asked for. The waste and sloppy current method of blind spending increases has got to stop
FAIR TAXATION and PRESERVING PROPERTY VALUES as well as our health, welfare and safety is NUMBER 1 on Jane's list which include her trademark honesty and integrity.
Jane will NEVER vote to waste YOUR money
* JANE will OPPOSE anyone – other than a commission majority- to make decisions regarding YOUR money in the 'six figure range as they are currently allowing the county administrator to do.
*. JANE WILL NEVER VOTE year after year FOR a total 30% INCREASE in YOUR PROPERTY ad valorem TAX RATE *** Flagler County has done every single year in the past seven (7) years they have been voting on our budgets just because she is shown a bunch of numbers. Jane will do her homework with a 'fine toothed comb' and reach her own decisions Fiscal Accountability and responsible spending of YOUR money is something Jane pledges. She will use a magnifying glass if need be to really see where YOUR MONEY is going!
***Jane will NEVER VOTE TO SPEND $1.23 MILLION DOLLARS OF YOUR money, like Flagler County Government ,did to bail out business buddies of a seated commissioner and buy an old, dilapidated hospital (possibly laced with all sorts of nasty contaminants and for a sheriff headquarters where there have been 37 recent workmen's comp claims by employees due to illnesses from this sick building. Enough testing – it's time to build a new permanent home for our most valuable employees. We can sell surplus land we don't need to raise funds.
***Jane will NEVER VOTE TO SPEND A $ MILLION DOLLARS MORE OF YOUR money to buy 25 acres at 4 times the price of surrounding available land, just because it has a barn which 'staff' VERBALLY convinced County Government , that this was a 'great deal ' because the old barn was capable of housing a fire truck with water… which it is not., WHICH STAFF KNEW IT WAS NOT ! The County (WE) now own an old barn with ponding water and uneven foundation, now sealed from the public with a chain link fence. County obviously never bothered to read the 'warning report' done prior to wasting way over $600,000 of YOUR money – sell it – even at a loss and use the proceeds towards build a new Sheriff operation center
***Jane will NEVER VOTE to borrow $18 MILLION DOLLARS , like the county is doing for brand new Communication equipment ( which is not perfect ) when YOU are still paying off a $12 MILLION DOLLAR LOAN for a 5 year old system we have now
***Jane will NEVER VOTE to 'rubber stamp' on any item costing a dime over $50,000 of YOUR TAX DOLLARS like the county asks, and most of the commission continually approve.
***Jane wants all ' bids' from outside companies for work on behalf of the county that YOU will have to repay,be opened in full public view and not' outside the sunshine' behind closed doors by staff as is done now. County government most always relies on staff's choices- they are mostly kept in the dark so they hardly vote any other way even though well paid to make all final decisions. Jane will work hard ; she will do her homework , make her decisions accordingly and earn her salary. She is asking you to believe in her. Thank YOU very much for YOUR time.
Contact Information:
386-586-5263
Visit and Friend Jane on Facebook
Note: The candidate's photograph and statements are supplied by the candidate and are neither endorsed nor verified by FlaglerLive.