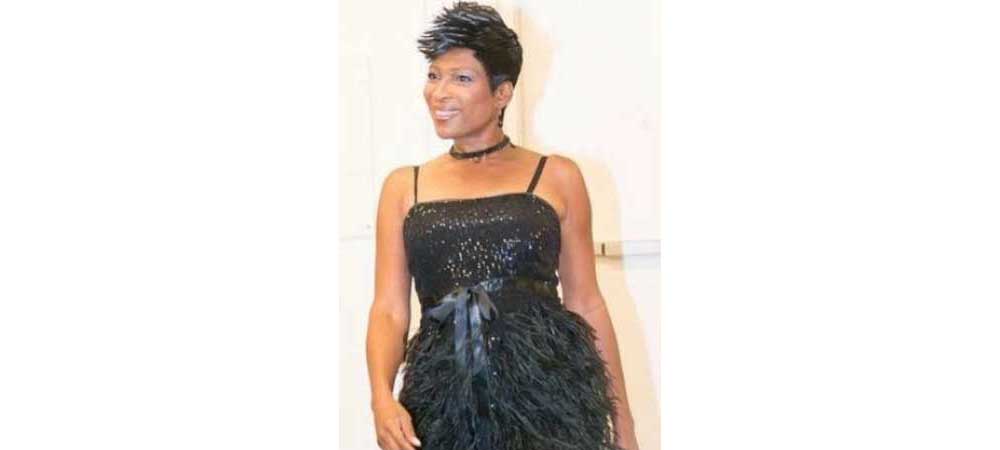 Almost three years after filing an employment discrimination suit against Flagler County schools, and a few settlement offers that her attorney unsuccessfully implored her to accept, Indian Trails Middle School teacher JaWanda Dove may now head for trial representing herself, as her own attorney asked the court to be relieved of representing her. Dove has asked the court for extra time to find new representation.
Dove, whose gmail address is "Iamnotastatistic," according to her pleadings, sued the district in the Middle District of Florida in June 2020.




She argued in her complaint that she'd applied for leadership positions 18 times in her decade and a half career in the district (she was hired in 2006). In 2019, she saw four white colleagues promoted to assistant principal, and was passed over each time even though she claimed more years of experience and more educational accomplishments. As a long-time teacher at Indian Trails Middle School, she worked for many years with Paul Peacock, the principal during much of that span, and accused him in an affidavit of denying her promotions because she is Black. Peacock is himself currently under investigation by the district. (See: "Wadsworth Principal Paul Peacock Ordered on Leave Over Employee Complaints as District Hires Investigator.")
Dove is seeking $100,000 in back pay and benefits–and appointment to an assistant principal position.
In dispute is whether Dove was qualified for the positions she applied for, whether her race was a factor in her not getting promoted, whether the district had valid reasons not to promote her, and whether Dove lost wages from not being promoted. The district has made settlement offers, which Dove has refused.
Mediation sessions are not carried out in open court, and when the school board meets to discuss strategy in pending litigation, it does so behind closed door, in one of the rare instances when it may hold a meeting outside sunshine. The district maintains an officially mum stance when it comes to pending litigation. So other than the two sides' pleadings and motions, the evolution of the case can be opaque.




But one of the more revealing documents was filed by Dove's attorney a few weeks ago, Blair Jackson, after he asked the court to grant his motion to withdraw as Dove's attorney–and after the court told him he'd have to explain why. The document is unusually candid.
Jackson revealed that "There have been several instances where (Dove) agreed to a resolution but then inexplicably withdrew her consent to whatever the agreement was." He also specifies what Dove is asking for as part of any settlement: getting appointed to an administrative position, such as assistant principal. The district is not agreeing to that demand, at least not immediately, but appears willing to make a financial settlement offer. If past history is a guide, an appointment would then follow, but with some distance in time to spare the district the appearance of a quid pro quo.
Jackson, of the DSK Law Group, told Dove repeatedly that the settlement could not include an appointment to assistant principal, and has been at a loss to explain to Dove "the limitations of success at trial beyond any monetary awards." Jackson has also had difficulties explaining a trial strategy "consistent with our cause of action and the limited resources" that Dove can bring to her case–meaning money.
Jackson also expresses concerns that Dove "is receiving legal advice from other individuals that are attorneys and non attorneys that is impeding his ability to communicate" with her regarding settlement options and recoverable damages, "creating the scenario where there are irreconcilable differences present." Jackson then takes the even more unusual step of naming names: "On more than one occasion (Dove) and Eric Josey, a non attorney, have indicated that they have other attorneys that they have contacted that have been briefed by them about the case and are waiting to take over should (Jackson) be permitted to withdraw."




Josey is no stranger to the district, or the the Flagler County Sheriff's Office: a past officer and firebrand of the local chapter of the NAACP's leadership ranks, he was instrumental in pressuring both the district and the Sheriff's Office through various discrimination complaints. He also served a short stint as a deputy in training at the Sheriff's Office, under Sheriff Jim Manfre, despite being on disability.
On March 10, the magistrate judge granted Jackson's motion to withdraw. The judge gave Dove until last Monday to inform the court who her new attorney would be, or whether she would represent herself.
Dove did not hire a new attorney. On Tuesday, she filed her own motion, asking for 47 more days to find herself a new attorney. It isn't clear why she and Josey had told Jackson that they had new counsel ready to pick up where Jackson would leave off. "The prospective attorneys require additional time to consult, review, and evaluate my case record," Dove wrote in her motion, also citing getting "hindered" by her full-time school duties, which end on May 24.
The judge ordered the district to respond. The district's attorneys in the case, Richard Bush and Dylan Hall of Tallahassee-based Bush and Augspurger, had no objection to a 30-day extension: the two sides had actually met on May 5 and agreed as much. That extension was granted on Wednesday.




The district had sought to dismiss the case as far back as March 2022, outlining more facts behind the claim. Between January and November 2019, Dove applied for three assistant principal openings and five leadership openings. For the assistant principal positions, she was one of 41, then 35, then 38 applicants in the three openings. For the leadership positions, she was one of between 10 and 23 applicants each time. She was interviewed by a hiring panel made up of Jewell Johnson, the human resources director at the district (who is Black), and between three and seven employees, including teachers, principals or directors. The committees made their recommendations to the superintendent, who made the appointments.
The district argued that "no reasonable jury" would find that the district had been discriminatory. Dove was not promoted because "an unbiased hiring interview committee concluded that (she) was not the most qualified candidate for the positions for which she applied," and because Dove "was determined to not be the best qualified individual amongst the candidates," the motion states. Her "subjective belief" to the contrary is "unworthy of credence," the motion states.
The same motion then lists eight Black district administrators as purported evidence of Blacks advancing through the district's ranks–including, however, Travis Lee, who became principal at Rymfire Elementary only after settling his own discrimination lawsuit against the district.
On the other hand, his predecessor, Lashakia Moore, was also Black, and is now not only the Number 2 administrator in the district, but is set to take over as interim superintendent, becoming the first Black person, man or woman, to hold that position in this district. Since that list was drafted, both Palm Coast High School and Matanzas High School, Althia Thompson at FPC. (The principal and three assistant principals at Indian Trails Middle School, where Dove still teaches, are all white. For much of her career at Indian Trails, Dove's principal at the time was Paul Peacock, who was briefly elevated to a district position in 2021, then assigned to be Wadsworth Elementary's principal. He was suspended with pay on Monday.)
Judge Monte C. Richardson ruled against the district's motion for summary judgment, finding that "The School Board has not provided 'a clear and reasonably specific factual basis upon which it based its subjective opinion' that Dove was less qualified overall than the selected candidates." The district also suggested that Dove had not done well in her interviews. The judge found no evidence of that, at least none that the district had provided.
The trial, should it take place, is expected to last three days.