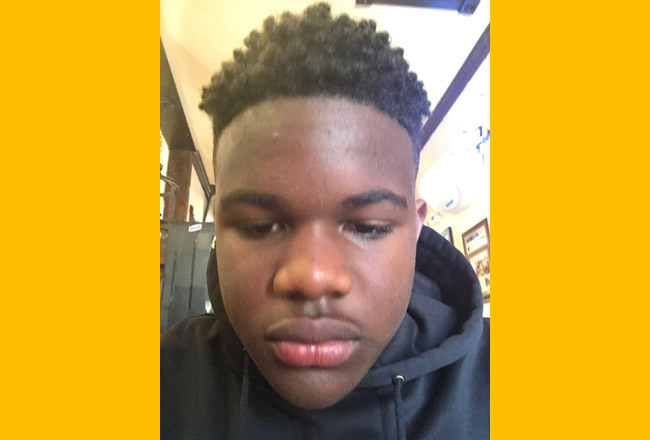 Note: Gregory Allen Henry was located at 9:15 today.
Flagler County Sheriff's deputies are seeking the public's help as they search for Gregory Allen Henry, a 12-year-old student at Wadsworth Elementary and a resident of Slator Court in Palm Coast who went missing Monday evening.
Henry was last seen playing basketball at Seminole Woods Park around 5:45 p.m. He is black, 5'9, 150 pounds, with brown eyes and black hair. He was last seen wearing a black hooded sweatshirt with an Under Armour logo, blue jeans and blue Air Jordan sneakers. He des not have a working cell phone.
His guardian told authorities Monday evening that Henry used to run away, but not since she became his guardian. Deputies began searching the area of the park Monday night around 10 p.m. along with all the streets in the area of Sea Trail, according to 911 dispatch notes, with numerous deputies assigned different sectors.
A Be On the Lookout was sent to all surrounding counties, especially to agencies in the Daytona Beach area, where Henry used to live. As the evening wore on, deputies canvassed the Seminole Woods area street by street. Several youths were interviewed along the way but none spoke of knowing Henry.
Anyone with information on Gregory's whereabouts should contact the Flagler County Sheriff's Office immediately at 9-1-1 or 386/313-4911.