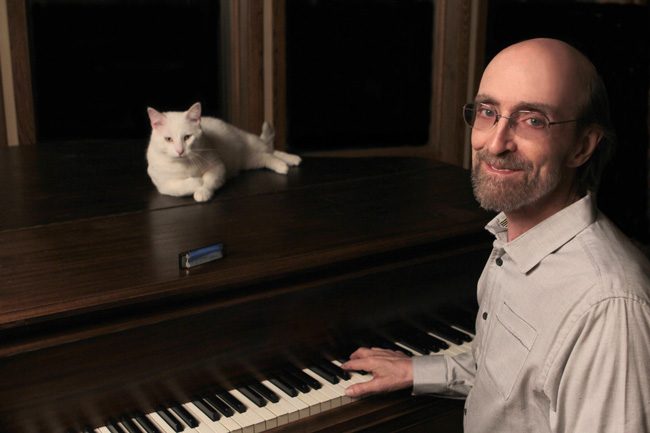 One of the world's most recognized contemporary solo pianists and a former Stetson student (and drop-out), George Winston will perform a benefit concert in support of Stetson University's School of Music Scholarship Fund on Feb. 25.
Winston had been a sociology student in the 1960s, never finishing his degree. But he won the distinguished Alumni Award in 1997 and was awarded a Doctor of Arts and Letters Honorary Degree in 2004. He is in essence Dr. Winston, the same Dr. Winston who performed barefoot and in overalls at New York's Avery Fisher Hall in 1983, "looking," as the New York Times described him then, "like a refugee from a Tom Robbins novel."
"What put the audience in the palm of his hand," Stephen Holden went on in that brief review, "was the charmingly mild- mannered sincerity with which he presented himself as a dedicated musical hobbyist rummaging through all sorts of pop folklore."
This exceptional event will be held at 7:30 p.m. at Lee Chapel in Elizabeth Hall, 421 N. Woodland Blvd., DeLand. General admission tickets are $40 per person. A limited number of tickets are available for VIP seating and a post-concert reception with Winston. Both can be purchased at www.stetson.edu/music-tickets.
"George Winston's career has spanned more than 40 years, he has sold more than 15 million albums and his music is known around the world," said Thomas Masse, dean of the Stetson University School of Music. "We are delighted that our community can experience his music in the intimate setting of historic Lee Chapel and deeply grateful that he will perform this benefit concert to enable Stetson to continue to provide scholarships to future musicians."
The Stetson University School of Music awards talent scholarships to qualified music and non-music majors every year through a competitive talent scholarship program. Upon completion of an audition students are placed into consideration for the scholarship.
Concert-goers are also asked to join in support of the Neighborhood Center of West Volusia by bringing a donation of canned food to the concert. Collection baskets will be located at the entrance.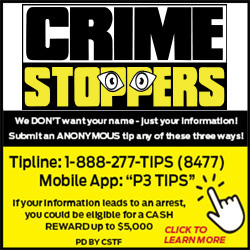 George Winston grew up mainly in Montana and spent his later formative years in Mississippi and Florida. Back then his favorite music was instrumental rock and instrumental R&B, including Floyd Cramer, the Ventures, Booker T & The MG's, Jimmy Smith, and many more. Inspired by R&B, jazz, Blues and rock (especially the Doors), George began playing organ in 1967.
In 1971 he switched to the acoustic piano after hearing recordings from the 1920s and the 1930s by the legendary stride pianists Thomas "Fats" Waller and the late Teddy Wilson. In addition to working on stride piano, he also at this time came up with his own style of melodic instrumental music on solo piano, called folk piano.
Winston is presently concentrating mainly on live performances. Most of the time he is touring playing solo piano concerts (the Summer Show or the Winter Show), solo guitar concerts, solo harmonica concerts, and solo piano dances (with R&B and slow dance songs). For more information visitGeorgeWinston.com.

George Winston's December: Full Album