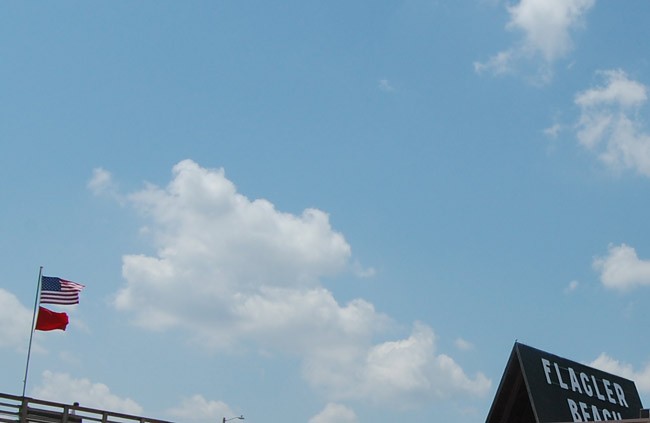 Flagler Beach's week-long search for an in-house candidate to replace City Manager Bruce Campbell produced all of one candidate: Candice Seymour, a customer service representative for the city's building department with no executive experience, and just 18 months with the city.
A majority of commissioners said they favor hiring from within. Campbell himself had been a maintenance employee for the city before making the jump to city manager, though he had years of experience as an executive in the private sector. The lack of heftier applications suggests that the city commission may be forced to go to Plan B, which means opening the application process to a statewide and nationwide search, as was the case five years ago (a search that originally netted 140 applicants), with a stated preference for executives experienced in running small coastal cities.
Whether the commission does put out a broader call or not can't be decided without a commission meeting. Commissioners are not scheduled to meet again until August 27. When they last discussed the matter on Aug. 6, they agreed to possibly meet again in special session before then to vet internal candidates–or, as is now the case, the one internal candidate–and decide to advertise more broadly.
Seymour currently lives in Hastings but formerly lived in Flagler Beach. "Having grown up in and around this charmingly laid-back beach town," she wrote in her cover letter, "I have fostered a passion for the city, its residents, and the employees that keep Flagler Beach at its best every day." Seymour has a master's in business administration from the Daytona campus of the University of Phoenix, the open-enrollment, largely online school.
A 2005 graduate of Flagler Palm Coast High School and a 2009 graduate of Flagler College, she's had varied front-office experience in city departments–permitting, zoning, planning, code enforcement, but much of it has been clerical as opposed to managerial, and she appears not to have had budgeting experience, one of the first items elected officials look at when hiring a manager or administrator.
Campbell said he will be leaving the city at the end of September, after shepherding the commission through the budget process. Attempts by commissioners to have him reconsider his decision failed, but some commissioners also objected to continuing to lure Campbell back. Commissioners have conceded that they will not have a city manager in place for a while after September, and will have to appoint an interim. They've mentioned Kathleen Doyle, the city's finance director, as a possibility.