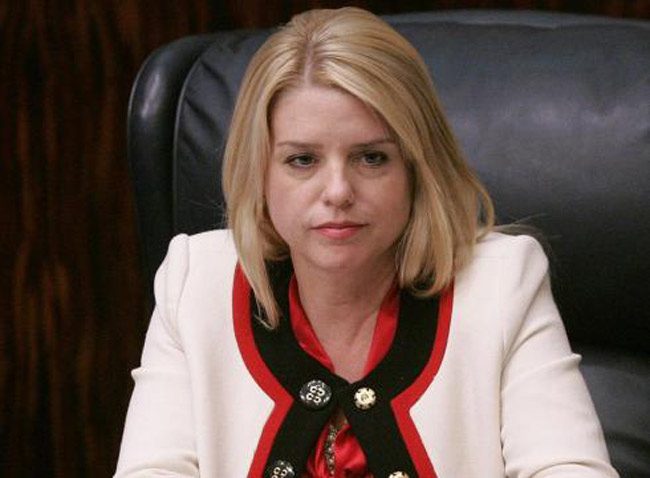 Florida Attorney General Pam Bondi repeated Friday she's happy in her current job amid renewed speculation that she will soon take a White House post in the administration of President-elect Donald Trump.
"I'm very happy being the attorney general of the state of Florida right now," Bondi said in response to questions during a press conference on human trafficking at Tampa International Airport. "I am a member of the (Trump) transition team. And I can tell you I talked to the president (elect) last week for half an hour," Bondi said. "We talk frequently, as well as with members of his family and the transition team on many issues that don't involve me. But he is committed to fighting human trafficking in our country."
Bondi declined to discuss if she had been offered a job or who she would recommend as her replacement if she left for Washington. "You already have me replaced and I'm still here?" Bondi said. On Thursday, Bloomberg Politics reported that Bondi, an early backer of Trump's presidential bid, would soon be offered an unspecified White House job.
Bondi has been rumored as a possible candidate to head the White House Office of National Drug Control Policy, a position informally known as the drug czar.