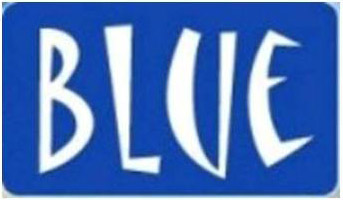 A joint collaboration by two leading chefs–Chris Casper of Flagler Fish Company and Gary Maresca of Blue at the Topaz–enables a new way to support your local restaurants and raise money for charity.
The idea, branded "The Blue Fish Dinner," started when the two chefs donated a dinner to a charity as an auction item. People wanted more. The dinner involves inviting twelve of your friends, family, customers, or even business affiliates to dinner, and having that dinner prepared at your house or club house by Casper and Maresca. A percentage of the cost of the dinner is donated to the charity of your choice.
"It's been a difficult time for the local economy, and for non-profits," says Flagler Fish Company owner Chris Casper.
"We tried to think of a new, creative, and fun way to help those local organizations," Blue's Blue's Maresca said.
The charge for a four-hour private dinner for up to twelve people is $1,500, with 10 percent, or $150, donated directly back to the charity of your choice. The dinners may be scheduled any night from Monday through Saturday.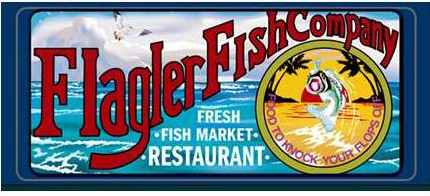 The Flagler Fish Company offers a large fresh fish and shellfish selection. Their selection includes a variety of choices, many fresh from Florida waters including clams, grouper, tuna, swordfish, mahi-mahi, shrimp, flounder, oysters and more. The restaurant also offers USDA prime hand cut rib-eye, filet mignon, and New York strip. The indoor and outdoor restaurant offers a variety of seafood dishes including crab cakes and shrimp grits complemented with creative gourmet sides such as seaweed salad and Casper's famous asiago potatoes. Other offerings include seared tuna, steamed Maine lobster, fish tacos, po-boys full plate salads and creative soups and chowders. Beer and wine are served and vegetarian options are available as well.
Flagler Fish Company is located at 180 South Daytona Avenue in Flagler Beach. The restaurant is open Monday through Thursday from 11 a.m. to 9 p.m., Fridays from 10 a.m. to 9 p.m., and Saturdays from 11 a.m. to 9 p.m. Flagler Fish Company can be reached at 386/439-0000, or visit online.
Since opening in 2002, Blue at the Topaz has offered creative food from creative chefs. Guests have the option to dine indoors, on the covered Victorian wrap around porch overlooking the ocean, or in their private banquet room filled with 19th and 20th century art and collectables. You will find consistently fine dining at an affordable price at Blue. Offering calamari, wasabi horseradish honey crusted oysters, award winning tortilla crusted chicken breast with black bean sauce, parmesan crusted double cut pork chops, and much more.
Blue at the Topaz is located at 1224 South Oceanshore Blvd. in Flagler Beach. The restaurant is open seven days a week for lunch and dinner and can be reached at 386/439-4322, or online.