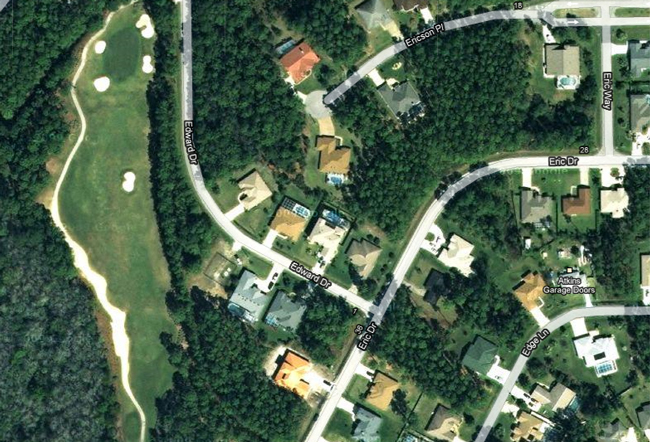 For those either playing on the Cypress Knoll Golf Course or those who had a view of it Thursday afternoon, what took place on the greens looked perplexing and troubling.
John Douglas of nearby Edgemont Lane in Palm Coast, just 18 years old, sat on a golf cart path on Eric Drive and Edward Drive, near the 13th hole, bleeding. When a sheriff's deputy arrived at the scene, he saw what nearby eyewitnesses saw from their home: Douglas sitting up, his arms covered in blood. He had a large folding knife with a 6 to 8-inch blade in his lap. When Douglas saw the deputy approaching, he closed the knife and threw it to the side.
The deputy took the knife, stood watch, and called in other deputies as paramedics were on the way. Douglas, neighbors in the area who went out to investigate on their own, said he had stabbed himself. The first deputy on the scene, according to his report, "observed several minor laceration[s] to Douglas' right and left arms and noted a deeper laceration on Douglas' left forearm." He gave Douglas a gauze bandage, which Douglas applied to his deeper wound.
Paramedics took Douglas to Florida Hospital Flagler. The sheriff's office reported the incident as an attempted suicide. Douglas was subsequently transferred to Halifax Hospital under the Baker Act, which allows for the involuntary detention of individuals at mental health facilities for observation and treatment.
Neighbors saw deputies and others later search for something around the golf course, where Douglas had been. They were searching for his cell phone, which they located. The phone was turned over to Douglas' aunt.