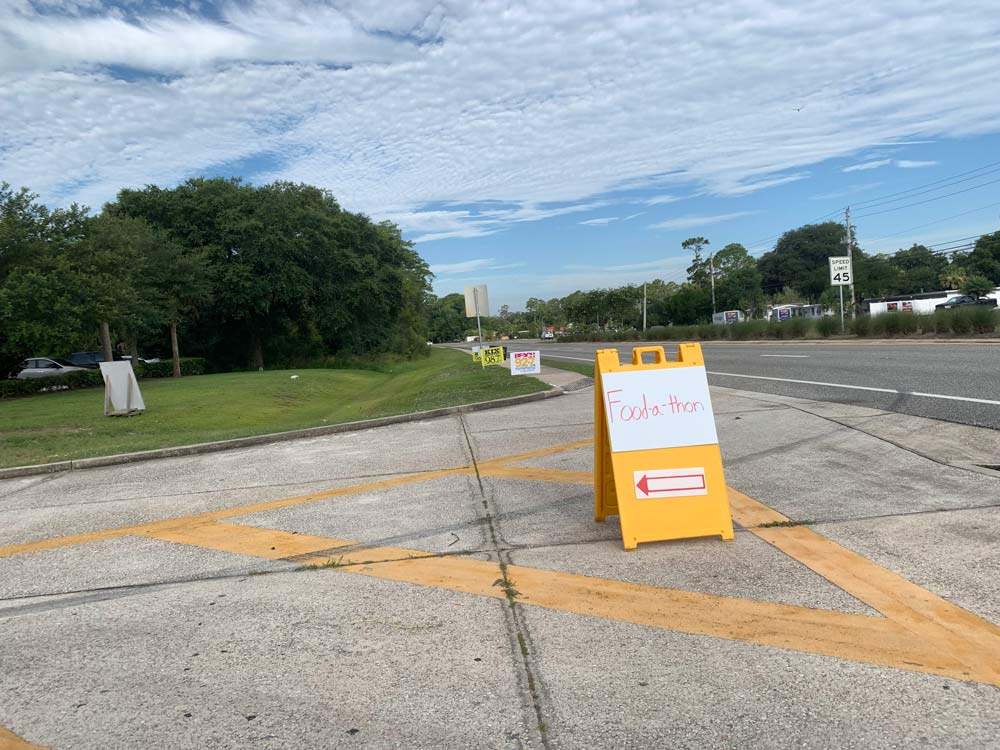 To donate to the 2023 Food-a-Thon, go here or see below.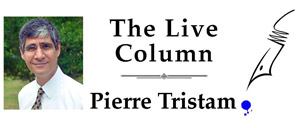 In Finland, all students from preschool through 12th grade get a free lunch, no matter where they attend school. Finland was the first country in the world to pioneer the free lunch in 1948. They call it "an investment in learning." Good nutrition  is indistinguishable from a good education. 
The investment pays off. Finland's public schools year after year rank as the world's best. There are many reasons for that, including a rejection of standardized testing, homework, private schooling and such things as "teacher accountability," America's routine insult to teachers' professionalism. But also central to the success is the peace of mind afforded students through free lunches. 




American schools have long ago stopped ranking among the world's best. But in our quest to make it back at least into the top 10, one of the easiest steps is to enact a universal free meal program in public schools. 
The Obama administration got us halfway there when it created the Healthy, Hunger-Free Kids initiative (more cumbersomely known in government lingo as the Community Eligibility Provision of the National School Lunch Program). Basically, any school or district that shows that on average 40 percent of its students are food insecure can automatically qualify for free lunches for all students. The average can be calculated on a school-by-school basis or on a districtwide basis. Joe Biden is trying to lower that threshold to 25 percent. It would essentially mean that all public schools in the country, except maybe in Beverly Hills and Bethesda, will qualify. Starting this fall, all Flagler County public schools qualified. 
Today's Food-a-Thon on WNZF, the second annual attempt to raise $200,000 that can be leveraged into $1 million for the Grace Community Food Bank, should make us realize that as wonderful as food drives are, the mere fact that we need them proves that this country is failing its neediest on a larger scale than we admit: the local food bank serves 4,700 families a month. In this land of bounty and freedom we have institutionalized poverty as indifferently as we have mass incarceration. 




Step back a moment and take stock of the paradox. On one hand a community can and should take pride in its willingness to rally for those in need (as long as we don't pat ourselves on the back too much: there's an unseemly element of self-congratulations and self-promotion when the neon around the giving flashes brighter than Christ's caution against "all those who exalt themselves.") On the other hand, there should not be such things as food drives–not in a country that presumes itself wealthy and civilized. There should not be food insecurity, period. Basic nutrition is a human right, as ought to be universal food assistance where necessary and free school meals whether necessary or not. 
Biden's efforts aside, we're nowhere near that. Instead, we get congressional Republicans pushing proposal after proposal to cut or reduce food stamps eligibility, impose draconian work requirements on recipients or time limits on benefits. None of it would address our hunger problem. All of it retreads ideological cruelty against the poor going back to the days when Ronald Reagan could joke that if 17 million people went to bed hungry every night, "they were all on a diet." That's what this deity of the right said of hunger– "hunger, from which it is impossible to escape even in dreams," as Solzhenitsyn put it around the same time–later to leverage that joke into a war on welfare still taking prisoners today. 
The Heritage Foundation, the conservative think tank run by 14 white men and one white woman, thinks Biden's free-lunch program is a waste because it also feeds kids who don't need it. J.D. Vance, the Ohio Republican senator whose campaign "was almost singlehandedly bankrolled" by the billionaire Peter Thiel, and who rode his self-righteous Hillbilly Elegy's creation story to Fox-approved fame, spits on food stamp recipients as "living off government largesse" while "speaking on their cell phones," a stereotype as old and as malicious as Reagan's welfare queen fabrications. 
These days the American Enterprise Institute, a conservative think tank whose mercenaries write copiously and derisively about food assistance for the poor, daily treats its employees "to an elaborate buffet with appropriately white-shoe fare like prime rib, crab cakes and housemade beignets," according to the New York Times.




You won't hear any think tanks complaining about tax-subsidized Business junkets centered on gluttony, or how 40 percent of all food produced in the United States is wasted on the assembly line, in restaurant kitchens, on corpulent patron's plates and in overindulgent households, or how business meals continue to be tax deductible, which reminds me of a line by Ted Kennedy in his famous 1980 convention speech: "Instead of cutting out school lunches, let us cut off tax subsidies for expensive business lunches that are nothing more than food stamps for the rich."
On the other hand, we can always continue living with mile-long caravans cuing up for the Grace Community Food Pantry every Saturday and Sunday on U.S. 1.
We can donate once a year in summer as we do now, right before election season when we cast votes or shower praise for the likes of Paul Renner and Travis Hutson, who have happily rejected expanding Florida's federal Medicaid benefits, did nothing to stop 250,000 Floridians from getting booted off Medicare this spring,  and ensured that Florida's unemployment benefits remain the stingiest in the country.
We can applaud Mike Waltz, Flagler's congressman, who railed against expanding child tax credits and food assistance even during Covid and supports his party's proposals to curtail food stamps.
Then we can go back to congratulating ourselves for being generously community-minded and caring, leaving it to food banks and the catch-all absolution of thoughts and prayer to pick up the pieces. Finland, of course, can stick it.

Pierre Tristam is FlaglerLive's editor. A version of this piece aired on WNZF.
The July 14, 2023 Food-a-Thon: Flagler Radio and the Grace Community Food Pantry are partnering to raise $200,000 so the food pantry can buy over$1 Million dollars in food for families in need in Flagler County, with the Food-a-Thon broadcasting across Flagler Broadcasting's radio stations from 9 a.m. to 3 p.m. Stop into the radio station and drop off your donation, take a tour, come say something on the air and help raise $200,000 for the Grace Community Food Pantry.
Ways to get Involved:
Online: gracecommunityfoodpantry.com and click "donate"
Text: Your name and Pledge amount to 386-361-4227
Call In: 386-283-6770 or 386-627-5529
Stop By: Flagler Studios at 2405 E Moody Blvd, Bunnell, FL 32110 with your cash, check or card donation.
Check out Facebook for more information:
https://www.facebook.com/FlaglerFoodAThon