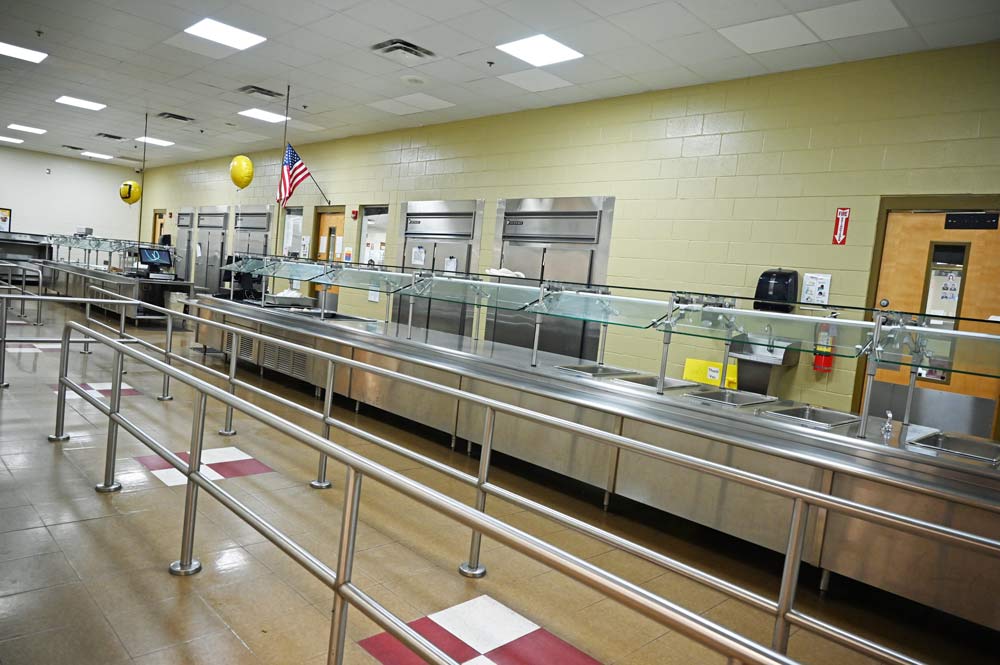 No more free and reduced-lunch applications. No more stigma associated with the applications. No more walking up to the register only to find out that the lunch account is empty, or in debt. No more debt. No more growling stomachs for students or heartbreaks for lunchroom staff, and no more masses of paperwork for school staff.
An expanding Obama-era child-nutrition program will allow Flagler County Schools to provide free lunches in addition to the existing free breakfasts to all students, regardless of income, year-round at all nine of its traditional public schools starting on Aug. 10, when classes resume in the district.




The program, intended to improve child nutrition, reduce hunger, reduce stress on family grocery budgets, and reduce bureaucracy, will be in effect for at least three years, and may be renewed after that.
"We're pleased to have the opportunity to provide lunches at no charge to all of our students," said Angela Bush, the food services director at Flagler Schools and an ebullient advocate for child nutrition. "For the next three years, and possibly beyond, families will not have to worry about meal debt.  Nor will our staff members. That is a peace of mind to be grateful for."
The program is made possible through the federal Community Eligibility Provision of the National School Lunch Program for schools in low-income areas. The USDA under the Obama Administration proposed the program through a rule change at the end of 2013. Put simply, it enabled schools or groups of schools to join as long as they could show that 40 percent or more of their students met a needs-threshold. That need is calculated from different factors, but in large part from the percentage of students whose families receive food assistance–the Supplemental Nutrition Assistance Program (SNAP), or food stamps.
The USDA in March proposed a rule change lowering the threshold to 25 percent as part of President Biden's plan to end hunger in the country by 2030. The president's 2024 budget includes $15 billion over 10 years to expand CEP. "Now that CEP has been available for almost a decade, States and schools are generally more familiar and comfortable with how CEP works, mitigating some of the concerns that may have prevented earlier CEP elections," the USDA said in its rule-change proposal. That would essentially remove any any obstacles to participations, if any remain.




In Flagler schools, the 40 percent threshold is met, since 56 percent of students as of last May were on free lunches already, and another 5.5 percent on reduced lunch prices. And federal reimbursements increase the more students participate in the CEP program.
Flagler County's Food and Nutrition Services, now going by the name of Café EDU, announced the expansion of the program to Flagler schools this week, after getting approval from the school board last week. "That's awesome," was Board Chair Cheryl Massaro's reaction.
The proposal took some members aback. "So every kid in Flagler County would get free lunch?" Board member Collen Conklin asked.
Yes, came the simple answer.
Of course, neither the district's presentation nor the subsequent district release made mention either of Obama or the current Biden administration plan to further expand the program: those names are anathema among some board members.
The district had tried to join the program previously. "Previous calculations when we looked at it wouldn't work, we would run major deficits and wouldn't be able to serve the students at all," Matthew Mounkes, a district food service specialist, said. This year, the numbers work.




The program originally went in effect on July 1, 2014. Some 14,000 schools joined in the first year. The Food Research and Action center reported that over 40,000 schools participated in the program last year, up from 33,300 the year before. A National Bureau of Economic Research study found that the CEP program reduced median households' grocery bills between 5 and 19 percent.
Ironically, the Covid pandemic spurred participation, because for two years of the pandemic, all meals were free, and both schools and parents saw the difference it made.  But pandemic-era  waivers ended before the beginning of the last school-year, even though the waivers helped sharply reduce food insecurity among households with children and reduced child poverty overall. "The Covid-19 pandemic," in other words, the USDA wrote, "provided an unintended experiment that highlighted the critical role that schools play in providing food and nutrition security to millions of children."
According to Café EDU, the enhanced student nutrition program offers the following key benefits:
Comprehensive Meal Solutions: Students will receive well-balanced lunches consisting of nutritious main courses, a variety of vegetables and fruits, whole grains, and low-fat dairy products, ensuring their dietary needs are met.
Diverse Menu Options: The lunch menu will feature a diverse range of options, including vegetarian options, accommodating various dietary preferences and restrictions, while promoting inclusivity and striving to meet the unique needs of every student.
Promoting Healthy Habits: By offering nutritious meals, Café EDU aims to educate and inspire students to develop lifelong healthy eating habits, leading to improved overall well-being and academic performance.
"This is truly an exciting endeavor for our students, families, district staff and our food service team.," Bush said in an email. "You have no idea the stress it puts on my staff to have students come for meals with no money in hand or in their account (if they aren't qualified for free meals).  And the scope of the problem is unmanageable with the resources we have.  This is a win-win-win for everyone."
Meanwhile, the USDA's proposed rules has generated upward of 10,000 public comments as part of the Federal Register public comment process. Most repeat the same supportive language. Opposing comments are hard to find (though separately, the ultra-conservative Heritage Foundation is opposing CEP, accusing it of being wasteful in money and food, and arguing that subsidies should only go to the needy).
"I support the proposed rule to lower the CEP threshold from 40 percent to 25%," Jody Berman of Pompano Beach commented. "Hungry kids can't learn, and families of hungry students have the hardest time with the paperwork necessary to access school meals. This proposal would eliminate unpaid meal charges, minimize stigma, reduce paperwork for school nutrition staff and families, and streamline meal service operations. It's a win for kids and schools!"

cep-rule-proposal