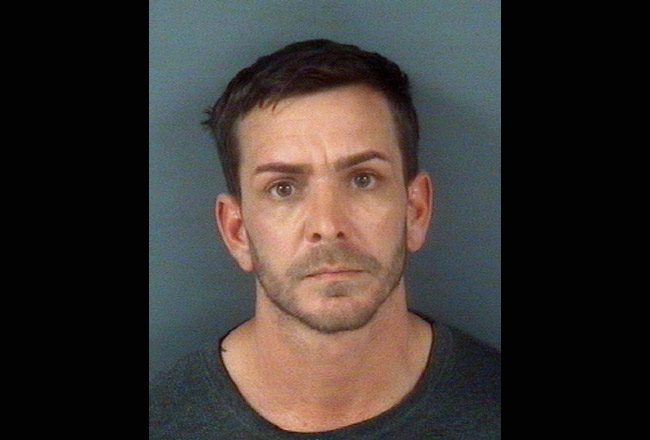 The Las Vegas Police Department's Major Violators Unit arrested Bryan Patrick Loveland, 38, of Palm Coast on Monday a fugitive warrant from Flagler County.
Flagler Sheriff's Detective George Hristakopoulos contacted the Las Vegas Police Department on a tip that Loveland may be in the area going by a false name. The Las Vegas Police Department was staking out the residence within hours of the tip and took Loveland into custody without incident.
"Detective Hristakopoulos did an outstanding job by tracking down this pervert," Sheriff Rick Staly said. "We will go after dirtbags no matter where they are and bring them back to face justice. A special thank you to the Las Vegas Police Department for assisting us."
"The unit in Las Vegas was among the most professional and courteous I have ever dealt with," Detective Hristakopoulos said. "It's great to know we have partners nationwide willing to help us track down criminals."
Tuesday evening a spokesman for the Las Vegas Police Department said the arrest took place at a residence in the 4200 block of South Arville Street, where he was read the warrant, his identity was confirmed through his Florida driver's license, and he was arrested.
Loveland is being housed at the Clark County Detention Center and is awaiting extradition to Flagler County to face a charge of lewd/lascivious molestation of a 12-year-old child. In April, Loveland was arrested by the U.S. Marshalls Florida Regional Task Force in North Carolina and extradited to the Flagler County Detention Facility. He had posted a $150,000.00 bond and then violated the terms of his release by fleeing the state. Once returned to Flagler County, Loveland will be held with no bond.