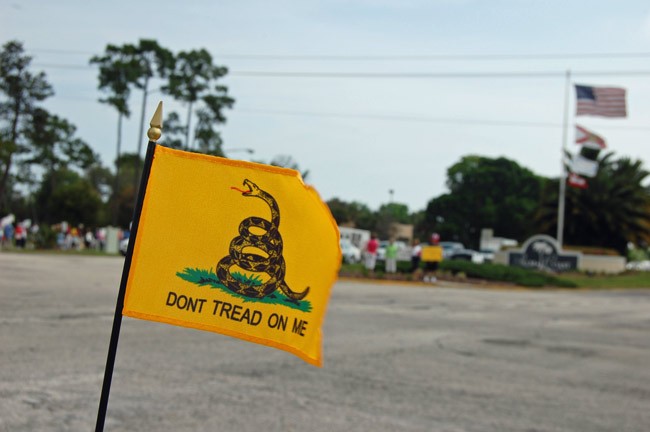 Dylann Storm Roof, the accused killer in the latest mass massacre of blacks in our nation's unending history of carnage against blacks, this time in Charleston, South Carolina—proud home of the Confederate Museum—is white. He is blond-haired, and possibly, though we don't need to know, blue-eyed. He's what Malcolm X in his old Nation of Islam phase would have called the prototypical white devil. He's what the law is calling a hate-crime suspect. He's what an awful lot of people are calling a "crazed racist," with the word crazed already marking off his exclusion from membership in the Cracker Barrel authentic Americanness Roof represents.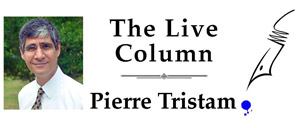 What he isn't, so far, is a terrorist. Most white Americans have a hard time applying that term to someone who looks like them. They have no problem applying it to an Arab who roams the wrong way, or to anything with dark skin that scares them or talks funny or doesn't belong to the NRA. But turn the tables and have a white guy kill Muslims or blacks or migrants, and suddenly it's not terrorism anymore.
Maybe it'll change in this case and Roof will be charged as a terrorist, or at least referred to as one in the mob zones of talk radio. Whether he is or not though Roof is not really the issue with this country's ignorance of the kind of terrorism that should be of most concern, though he's certainly one of its glaring symptoms.
The issue is that for years, law enforcement, the federal government and human rights organizations have known that the real terrorism problem in this country has little or nothing to do with ISIS or al-Qaeda, and everything to do with right-wing extremists, anti-government nut-jobs and bigoted Anglos who think not wearing a white sheet will fool us. And the issue is marrying that strain of lethal hate with that other foundry of American exceptionalism: guns.
I suspect that hardly anyone listening now ever heard of Robert James Talbot Jr., arrested in Texas by the FBI and accused of plotting to blow up government buildings and kill cops  in the name of what he called "absolute freedom by doing the will of god." Or Frazier Miller, a 73-year-old Army veteran, Green Beret and anti-Semite who opened fire at a Jewish retirement community in Overland Park, Kansas, killing three people, including a grandfather and his 14-year-old son. Or Jerad Miller and his wife Amanda, a man with an odd physiognomic resemblance to Roof who was an acolyte of the radio conspiracy loon Alex Jones, and who murdered two police officers as they were having lunch in Las Vegas, then dropped a Swastika and a tea-party "Don't Tread on Me" flag on the cops' corpses before killing a third person at a nearby Walmart. The couple then killed themselves. Or Larry McWilliams, who fired 100 rounds at a police station, a Mexican consulate and a federal courthouse in Austin, Texas, before he was shot dead by police.
All four of these incidents took place just last year. None made headlines of the kind that greeted, say, the attempted attack at an anti-Islamic conference in Garland, Texas. And those are just four of the hundreds of similar extreme-right terrorist cases the Southern Poverty Law Center has been documenting for years, going back to Timothy McVeigh's bombing of the federal building in Oklahoma City in 1995.
So it was no surprise that when the Police Executive Research Forum last year surveyed 382 law enforcement agencies across the United States, 74 percent cited anti-government extremism as one of the top three terrorist threats in their jurisdiction, almost twice the proportion of al-Qaeda type extremism. Charles Kurzman, a sociology peofessor at the University of North Carolina at Chapel Hill, and David Schanzer, director of the Triangle Center on Terrorism and Homeland Security at Duke University, made the point in a Times OpEd two days before the Charleston massacre.
They had numbers to back up their point: "Since 9/11, an average of nine American Muslims per year have been involved in an average of six terrorism-related plots against targets in the United States. Most were disrupted, but the 20 plots that were carried out accounted for 50 fatalities over the past 13 and a half years. In contrast, right-wing extremists averaged 337 attacks per year in the decade after 9/11, causing a total of 254 fatalities, according to a study by Arie Perliger, a professor at the United States Military Academy'sCombating Terrorism Center. The toll has increased since the study was released in 2012."
There's the matter of definition. Not every politically motivated murder is a terrorist act. Not every extremist has a nihilistic organization behind him. But by the same token, not every act of terrorism blows up buildings or kills people. The Confederate South, the South Roof probably longed for—the South of an obscenity whose flag still flies at the South Carolina Capitol—was nothing if not a terrorist regime whose white-laced gentility depended on keeping blacks terrorized by the usual means of terrorist regimes: serial torture, rape, extra-judicial killings. If your neighbors still have the indecency of flying that flag, and they do, nostalgia for the inhumanity it stood for isn't far behind, and at its worst, nor is the context that enables killers like Roof.
So if there's room to better define terrorism, there's more room for context. If you're not interested in going back so far—and that's a fair point: there's only so much blame we bear for our founders' sins—let's at least look back over the past few years. We've been fighting two wars abroad supposedly to keep us safe from terrorist hordes, only to uselessly shed blood and enable broader wars. Meanwhile one mass killing after another fills graves at home, and, to quote Jon Stewart, "we still won't do jack shit."
Racism motivated Roof's attack at the black church, and maybe a perverted sense of history, considering that the KKK bombing of Birmingham's 16th Street Church, where four little girls were murdered, and the bombing or arson of black churches is a recurring Southern pastime going back generations. But racism, hate and terrorism are not mutually exclusive. They are co-dependents. There isn't one without the other. And for all the attention and wasted blood spilled on ISIS and other Middle Eastern follies, the real terrorist threat is neither far away nor foreign. It speaks English. It's white. It's American. It's barbaric, as all fundamentalists are. And of course, its weapons of choice are made easier to acquire and sanctified by that most beloved of American institutions, the National Rifle Association and its liturgy of guns today, guns tomorrow, guns forever. The massacre in Charleston is merely the latest example of Anglo-white terrorism we'll soon ignore.

Pierre Tristam is FlaglerLive's editor. Reach him by email here. or follow him on Twitter @PierreTristam. A version of this commentary aired on WNZF.