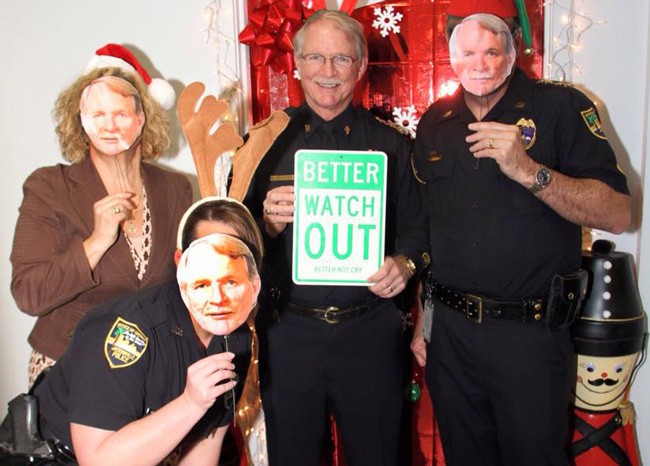 Jacksonville and Duval County held numerous elections Tuesday. Long-time Sheriff John Rutherford was not running. He was term-limited from a position he's held through 12 years and three elections. But he's not done with politics.
The Republican sheriff said Tuesday he was running for Congress and will contest the 6th Congressional District seat being vacated by U.S. Rep. Ron DeSantis, the Republican who, barely into his second term, decided to run for U.S. Senate in 2016. DeSantis will contest the seat being vacated by Sen. Marco Rubio, who is running for president. U.S. Rep. Patrick Murphy, a Democrat, is running for the Senate seat.
Rutherford made his announcement during a radio call to WJCT's Melissa Ross, confirming that he was "putting a team together as we speak."
The 6th Congressional District runs from Ponte Vedra Beach to the north to just south of New Smyrna Beach, encompassing most of St. Johns, all of Flagler, much of Volusia, and drifting west into most of Putnam to create a heavily Republican district. If the last open race for the district is any indication–in the 2012 race, when it had just been redrawn–the contest will draw numerous Republicans and a few Democrats.
Rutherford in 2003 won the sheriff's seat with 78 percent of the vote. Now 62, he'd started out as a patrolman in 1974 in the Jacksonville Sheriff's Office, rising to captain before being appointed director of corrections in 1995. "As a police officer on the street, you see all these common needs and you see them go beyond what a patrol officer can do," Rutherford told a Jacksonville Times-Union reporter when he won the office ion 2003. "You understand you have a greater responsibility than just coming in and doing eight hours as a patrolman and going home."