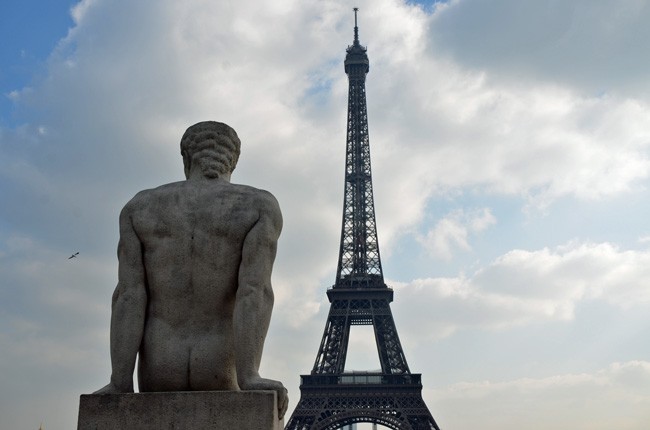 Gov. Rick Scott is again breaking out his passport now that the 2014 election is in the rearview mirror.
Scott told Philadelphia reporters Monday, and his office confirmed Wednesday, that he will make a second trade trip to the Paris Air Show in June.
"We're the second biggest state for aviation, aerospace jobs, so I'll be going to the air show in Paris this summer," Scott said while in Philadelphia.. "There are big air shows in Paris and London, depending upon the year."
Scott spokeswoman Jackie Schutz and Sean Helton, a spokesman for Enterprise Florida, said Wednesday that details for the "trade and development mission" to Paris have yet to be finalized.
Enterprise Florida, the state's public-private economic development agency, will again have a pavilion at the Paris Air Show, with the cost for vendor space ranging from $8,860 to $21,060, according to the agency's website.
In 2013, the every-other-year air show drew more than 315,000 visitors, 2,215 international exhibitors and delegations from 102 different countries, despite what air show officials tagged as "tricky weather conditions."
Paris would mark Scott's first international trip since he went to Japan with Enterprise Florida in November 2013. He put such ventures on hold while he ran for re-election last year.
Enterprise Florida has claimed Scott's first-term trips — to Panama, Canada, Brazil, Israel, Spain, the United Kingdom, Colombia, Chile, France and Japan — have resulted in sales topping $474 million for the companies that participated in the missions.
In 2013, Scott led a nearly 80-member delegation to the International Paris-Le Bourget Air Show, which Enterprise Florida says resulted in more than $170 million in export sales for the Florida exhibitors on the trip.
The effectiveness of the trips, however, remains suspect to some.
Ben Wilcox, research director of the Tallahassee watchdog group Integrity Florida, called for more details of the trips from Enterprise Florida, which has its expenses covered by private and public dollars.
"It's hard to tell if the jobs would have come anyway or what has come with all the expenses of going over to attend these trade shows," Wilcox said. "There needs to be more disclosure and detail of what is accomplished on these missions."
Meantime, Scott's office is also finalizing plans for additional domestic trips to follow this week's jobs-seeking excursion to Philadelphia — where the big news was an announcement that Pennsylvania-based hoagie-making convenience store chain Wawa Inc. will open 50 more stores in Florida in the next two years.
"Right now, as far as other domestic trips, we're going to see more," Schutz said. "The governor is focused on creating jobs and right now his focus is going to other states where they're raising taxes."
In his Jan. 6 inaugural speech, Scott said he would travel to "New York, Illinois, California, Pennsylvania and others" over the next four years "to recruit you here."
New York, Illinois and California had Democratic governors when Scott announced his travel plans, though Republican Bruce Rauner has since replaced Democrat Pat Quinn in Illinois. In Pennsylvania, Democrat Tom Wolf has since replaced Republican Tom Corbett.
Wolf's office has characterized Scott's trip as "political theater."
–Jim Turner, News Service of Florida