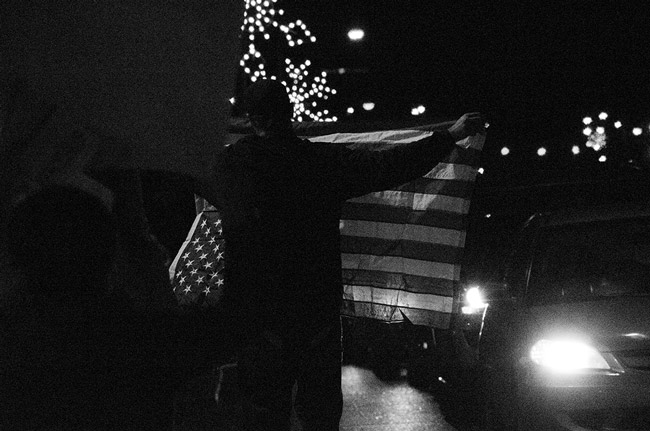 It's in the nature of declining and insecure empires to turn to the use of force as a remedy to problems they have no hope or business solving. It's a surrender that, to an intemperate public stoked for action, looks like boldness, at least in the short run. It only accelerates the decline. Sparta and Rome did it in the old world, Spain and Portugal did it in the New, Britain did it in India and Burma. History is never a lesson to jingoes: The United States is doing it all over the place.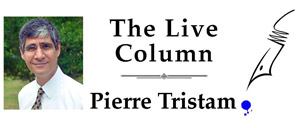 When legal and moral authority fail, we're quick on the draw of diversions. We turn to guns. It's what led us into Iraq, what's mired us in Afghanistan and seduced us into Libya, Syria, Yemen, Somalia, and now back to Iraq. It's what's bankrupting us more than Medicare and Medicaid—which are at least intended to heal—even as we choose to close our eyes and ears to the empire's suicide by turning this endless use of force into a celebration.  It's become an end in itself.
No one cares about the $2 trillion and untold number of lives wasted in the Middle East. Some 63 percent of young Americans couldn't place Iraq on a map. Intelligence, law enforcement and elected officials don't know a Shiite from a Sunni. But we love these moments of silence for the troops at public meetings, we love those ceremonies at sports events or in classrooms of men and women coming back from the battlefields to surprise their loved ones. The realities of war are replaced by sentimental photo-ops and vague abstractions about valiant service over there somewhere. It doesn't get better than that for the war machine, especially with unquestioning press and media who script the deception.
It's not enough to respect and honor the military. It must be worshiped. And at all costs, keep those rituals divorced from the pointlessness of those involvements abroad. There's no easier way for our leaders, Republicans or Democrats, to keep sucking the blood out of men and treasuries without having to account for either. "War," as Chris Hedges put it in the title of his book at the beginning of this spiral in 2002, "is a force that gives us meaning."
But not freedom. Those pieties have a price.
Despite 15 years of evidence to the contrary we keep buying the bromide that soldiers are fighting for our freedom in the Middle East, when in fact American freedom has been in retreat abroad and at home. Belligerent forces like the Taliban, ISIS and Iran have gained either influence or territory at the expense of American interests. At home, personal freedoms that were already in fast retreat because of the war on drugs and the expansion of police powers since the 1980s, have narrowed further since Bush's wars, to little protest. Domestic spying is legal. Its illegal versions, as Edward Snowden keeps proving, is beyond the imaginable.
Even the nation's press freedoms can't be taken as seriously anymore: the United States ranks 49th in the world in Reporters Without Borders' Index of Press Freedom, below Chile, El Salvador and Burkina Faso. As Reporters Without Borders writes, "at least 15 journalists were arbitrarily arrested during clashes between police and demonstrators protesting against black teenager Michael Brown's fatal shooting by a white police officer in Ferguson, Missouri."
Which brings us home to the unspoken consequence of these wars. That divorce from the war theater is an illusion. The worship of force would not be possible if it weren't greased at home in the everyday acceptance of force's training ground. It's not just the military we worship. It's whatever represents power and force. In our everyday lives, that's the police. ("O Uniform O Vanity," as Faulkner writes in a more American echo of the Ecclesiastes line.)
We live in a nation where almost 1,000 people have been killed by police so far this year (though the government refuses to keep an accurate and transparent count), a fifth of them unarmed, and where for the past year we've been exposed to serial killings of black men at the hands of police in situation after situation that begs as many questions as outrage, even if more communities than not (Flagler among them, with one glaring exception) can boast of a less trigger-happy bearing. That doesn't diminish the shocking frequency of the killings or a widespread refusal to see those killings as a national crisis.
Instead, we get apologists. There's an FBI director who claims that putting more scrutiny on police encourages more violent crime by making police less aggressive, which is like suggesting that accountability makes for cowardly policing. We have cops who, cocked on infallibility, have turned the anthem of never apologizing for what they do into an us-versus-them battle cry, as if they were sworn to protect themselves at the expense of the very people they're paid to serve. And we get strange men like ex-LAPD Detective and felon Mark Fuhrman describing the cop who brutalized a South Carolina high school student who wouldn't put away her cell phone as "polite" and within the law.
The reverence for force is not an isolated phenomenon. It's part of a society that is slowly shedding its civil status while embracing the not-always benign form of a police state. We're well on the way. Americans have four times as much confidence in the military as they do the criminal justice system, and twice as much confidence in the police than in the Supreme Court. Law, in other words, is a lot less attractive than sheer force. Forget robes. Give us uniforms.
It's no coincidence that the police have become like paramilitary organizations, armed to the teeth, supplied by the Pentagon, decked out in armored vehicles and war-theater weaponry. The methods of far-flung war theaters have trickled down to our streets. So has the enabling worship of force, and now claims from some of the highest law enforcement officials in the nation that questioning the use of force is tantamount to aiding and abetting the enemy.
I knew we were at war. I just never realized the war is taking place here at home, and that so many of us so-called civilians are the enemy.

Pierre Tristam is FlaglerLive's editor. A version of this piece aired on WNZF. Follow him on Twitter @PierreTristam.