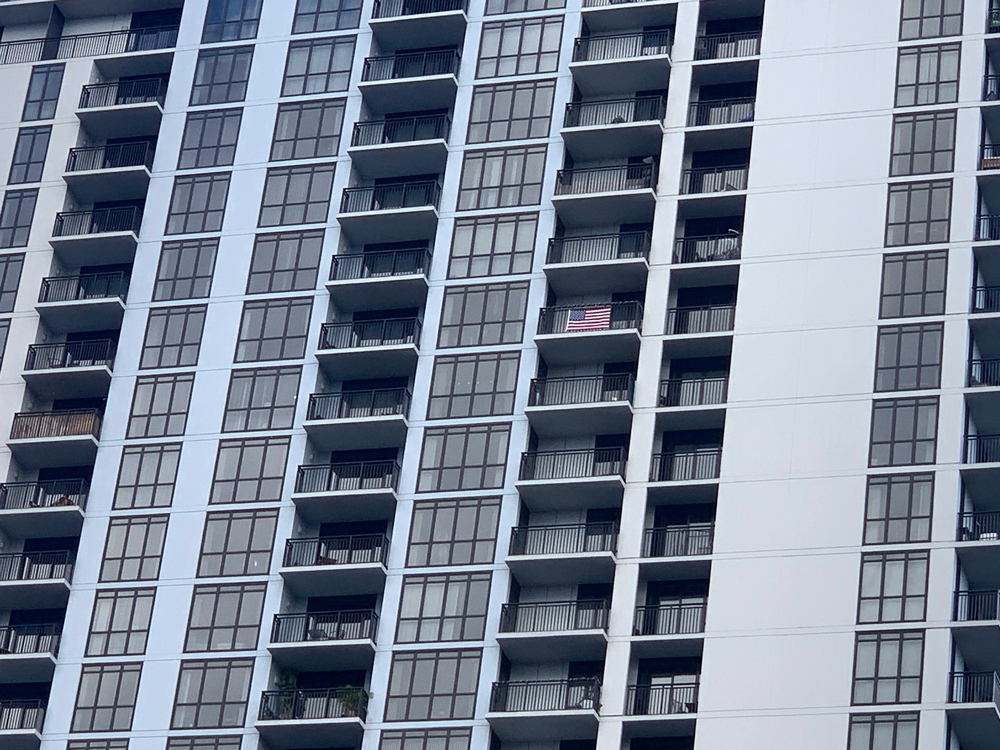 We have a housing crisis in Palm Coast, as in much of the country. We have too few houses, way too few apartments, plus discriminatory zoning and homesteading laws that make the problem worse, the more so because we don't see any of it as discriminatory. We who live in our sprawling, property-tax-sheltered single-family houses not only see these laws as entitlements. We want the door to more development closed behind us. We got our own. Screw the rest.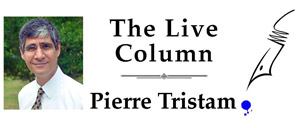 So just when we need it most, affordable housing is becoming a dirty word, a dog whistle bigots use to signal renters, non-whites, working class and other "undesirable" people defiling the precious property values of the better off. Even Palm Coast's mayor is trying to get away from using the words "affordable housing," opting for the blander "attainable housing" instead, as if a redline won't be drawn around those words soon enough if they catch on. 
Opponents of affordable housing are happy to do battle over semantics, because it's an easy diversion from what matters, from getting something done. You frequently see the tactic at work in local government meetings when those who can afford the roof over their head smugly lecture us about those who can't. 




You saw it a few weeks ago when one of those constipated conspiracists addressed the Palm Coast City Council, furious that the words affordable housing are even used: "I'd like for someone in this room, all around me, to explain to me what is affordable housing," he told the council. "What's affordable? What's affordable for you or you or us may not be affordable for someone else. So quit using that stupid term. Affordable? Come on. That's a joke. I'll leave it at that, because it infuriates me when I hear that word affordable housing."
Of course it does. The whistle blared loud and clear. It was unfortunate, however, that Council member Cathy Heighter, who serves on the county's affordable housing committee, played right into the conspiracist's hand by seconding his doubts about the words instead of correcting him, though at least she didn't step back from her advocacy for what she called, with no difference, "workforce housing." 
There is no mystery about affordable housing. It's as definable–and as defined–a pair of words as we have to address our housing crisis. As the federal government has it, "Affordable housing is generally defined as housing on which the occupant is paying no more than 30 percent of gross income for housing costs, including utilities." I underscore utilities, because that's often left out of the equation even by those familiar with the 30 percent threshold. 




The median cost of a single-family house in Palm Coast today is $379,000. Even assuming a 10 percent down payment, which no working class family can afford, even assuming a 7.5 percent interest rate on a 30-year mortgage (the average is closer to 8 percent today, and your credit score better be impeccable), that yields a monthly payment of $2,385, before taxes and insurance are calculated in, and before utilities. 
Assuming very conservative utility costs, water, sewer, garbage, stormwater and power would add $350, not including internet (which is a utility), for a total of $2,735 a month in housing costs–again, before taxes. The median household income in Palm Coast in 2021 was $5,153 a month, according to the Census Bureau. 30 percent of that is $1,546. You can see the gaping deficit right there. No working class family can possibly afford to buy a house in this city. 
Even if we were to apply the formula above to all existing housing stock for renters, we get similar results: overall in Palm Coast, median rent in 2021 was $1,461 a month according to the Census Bureau (a ridiculously outdated figure; it's more commonly above $2,000. But let's stick with it). With utilities, we're up to $1,811, assuming you can even find a place to rent. That's still $300 a month more than what's considered affordable. No wonder families with children aren't moving in. No wonder our school enrollment flatlined a decade and a half ago. 




The majority of people who are moving into Palm Coast are over 55. They are retired or retiring. A third of the local home-buyers are paying for their new home in cash, after selling their home elsewhere. I'm happy for them. But let's not downplay who is contributing to this housing crunch: the rich retired, who contribute least, who use the most services, and who bitch the loudest at government meetings. 
Our housing tax structure is also indefensible. The value of my P-Section home has increased 98 percent since I bought it in 2008. But I'm homesteaded. So my property taxes have gone down 5 percent in unadjusted dollars, and gone down 33 percent in inflation-adjusted dollars. Meanwhile, taxes for my local Publix on Belle Terre have gone up 66 percent (no wonder my grocery bill is ballooning). Taxes at Integra Woods Apartments in Seminole Woods have gone up a whopping 186 percent, to nearly $600,000. If you still think renters don't pay taxes, think again. 
The disparity between the homesteaded and the non-homesteaded is untenable. If you're homesteaded, be grateful to renters: they are subsidizing your low taxes. It's rent control in reverse, benefiting your mortgage. Not your fault of course. You didn't write the Save Our Homes amendment. But at least have the decency not to take the measure of affordable housing, or advocate for it, instead of fabricating grievances about your taxes and pitchforking the barricades against the renting rabble.




The pitchforks brigades are by no means exclusively conservative: if anything, they're a liberal specialty manning the ramparts of larger cities. Scarlet-red Palm Coast has unfortunately embraced liberalism's broken promise to equity.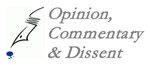 So it's not a mystery. Palm Coast may boast about being among the fastest growing cities in the nation. But it's pricing out of housing the workers who make it tick, the workers who don't have all day on the golf course and all night at the social clubs because they're too busy catering to and caring for those spitting on their housing needs. 
Those who deride affordable housing end up opposing apartment complexes or more dense development clusters, making it harder to address the problem. Those who live in homesteaded houses with subsidized low taxes are making it harder to address the problem. Single-use zoning that perpetuates the single-family home cult invented by William Levitt in the 1950s is making it harder to address the problem. (ITT, Palm Coast's original builder, bought out Levitt & Sons just as it was platting Palm Coast, in 1967.) The tyrannies known as homeowner associations that are used to exclude "undesirables" and make higher property values the supreme end game, are making it harder to address the problem. 
It is all redlining by other means. 




We know what the solutions are: fewer zoning restrictions, fewer single-family sprawls, more apartments, more density, and a lot less bigotry against renters and the working class. It can be done, and it can certainly be done with great respect to our environment, which is never so devastated as by single-family homes in what Howard Kunstler called "the monotony and soullessness of single-use zoning, which banished the variety that was the essence of our best communities." 
But in a country more unequal than at any time in 100 years, and getting more so, those of us on the green side of the red line prefer to keep it this way, our zoning laws and contempt for the rest conspiring into gated communities without need of gates. It all adds up to one thing: We got our own. Screw the rest.

Pierre Tristam is FlaglerLive's editor. A version of this piece airs on WNZF.