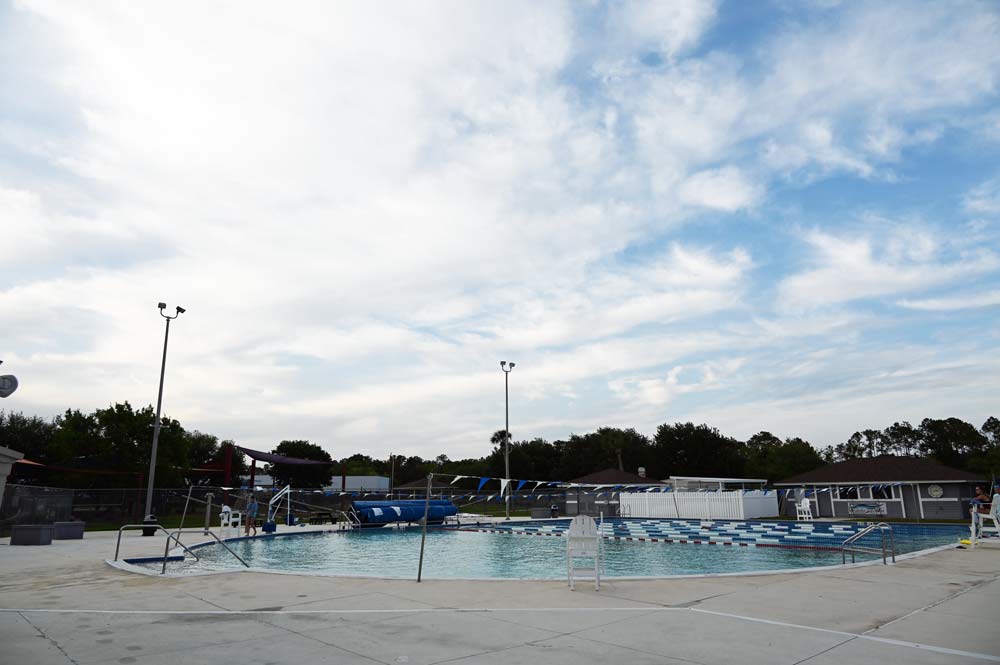 When the Palm Coast government administration initially presented next year's general fund budget in June and July, it totaled $58.5 million, up from the current $52.7 million. The budget was planned on the assumption that the council would adopt a tax rate similar to the one in effect now, as it has year after year. That allows for some growth in the budget without increasing the tax rate, though property owners would see some increase due to improving property values.




The council upended those assumptions last month when it adopted the so-called rolled-back rate instead–the tax rate at which the government would take in the same amount of money next year that it took in this year, excluding considerable revenue from new construction. That meant the city had to eliminate nearly $3 million from its planned budget.
It has now done so. Next year's general fund budget will be $55.8 million–still a $3 million increase over the current year's budget, but a 4.6 percent decrease from the initial 2024 budget.
The large law enforcement and the modest economic development budget were left untouched. But all other divisions scaled back from their original budget, including public works, the fire department, planning, the city administration, construction management and engineering, and parks and recreation. But cost of living raises remain, and there will be no layoffs.
While these are budget cuts only in relation to the initially planned budget for next year, they nevertheless will have the effects of actual budget cuts in many regards, because they go against the grain of growth in the budget intended to maintain services and what City Manager Denise Bevan referred to as the city's customary forward-looking approach. The usually publicly circumspect manager did not mince words today in a preamble to the budget presentation, which she read to the City Council.




"The changes do have an effect on services provided to the community," Bevan said. "Overall we suspended select programs, positions and activities across all departments, including enterprise fund departments." The city's summer interns had just finished presenting their findings of an employee survey to the council, findings that left room for improvements in employee support. "To reflect on what the interns share today," Bevan said, "it is important to continue to support our staff. They are our most important resource."
To meet the necessary cuts without hurting employee ranks, out of state training has been suspended, so has attending conferences and other training, with some exceptions. Some vacant positions will be left unfilled or removed from the budget. Some parks and recreation programs will be eliminated.
In the finer details: the city manager lost $32,000–an intern, some travel and training, books and subscriptions. The city clerk lost an equal amount. Communications and marketing lost $93,000 by freezing an open position, decreasing some advertising, some travel and a vehicle replacement. An open position in human resources–a risk management coordinator–that has been vacant will be frozen. Combined with other travel and training reductions, that will cut the budget by $106,000. The planning department will not have a new planning manager or an intern and will lose some IT equipment, for a $172,000 cut. Code enforcement lost $40,000, the fire department $159,000–again, by losing its interns, among other reductions.




Street maintenance, a sore point this year–the department is in need of a lot more money to keep up with a deteriorating infrastructure–will lose $279,000. And the parks and recreation department will lose $162,000, with seasonal hours at some of the city's facilities. The aquatic center will also lose seasonal staff and hours of operation: the facility will be closed in December and January. The Palm Harbor Golf Club';s budget was reduced by $110,000, again by reducing seasonal staff hours, some advertising, reducing repair and maintenance allocations, and so on: cuts elsewhere followed the same pattern.
"I just want to commend all of our department heads. I know this was a tough endeavor and again to our city manager as well for getting us there," Council member Theresa Pontieri said. "It's never fun. I understand that but with everything rising around us, including our costs, I get that, I do think that it's important that our residents see that we are trying to make sacrifices and be very fiscally responsible."
The council had not planned to find itself in this position. A majority of council embers wanted a reduction in the tax rate. But they also wanted to offset that with a new utility franchise fee, which would have also ensured that some revenue would be drawn from non-profits, churches, schools and government offices that currently don't contribute to the property tax. But the council made both tactical and strategic mistakes on its way to the two proposals. Tactically, it erred by approving the rolled-back tax rate first, before it had secured the approval for the franchise fee.
That boxed it into the lower rate, no matter what happened next, Strategically, it failed to prepare the grounds for a discussion about the franchise fee, and gave Ed Danko, the reigning anti-tax council member who is running for a County Commission seat, free rein to grandstand against the maneuvering for a franchise fee in exchange for a lower tax rate. In the end, the lower tax rate was sealed, but the franchise fee was lost, leaving the city administration with the required cuts from its original budget.




The errors also leave the council in a difficult position for next year's budget, which is why Alfin said that budget "scares me." He was not happy abouit today's cuts. "You were able to make these changes by shaving away what will become the growth component for the future," he said, "so we will end up paying for it because what we're doing is we're kind of bare bones-ing it so that we're not allowing any of these departmental budgets to account for growth for the future."
Bevan echoed the worry: "Your term, 'shaving' on programs that really bring innovation to the city and challenge our staff to excel in different places," she said, "just want to set the expectations that we are basically at that almost below baseline that we pride ourselves to be at. So looking forward, just want to leave you with that sentiment looking into next year."
Alfin challenged his colleagues to come up with "alternative revenue sources." Council member Nick Klufas immediately mentioned electric car chargers (which happened to be in the city's strategic action plan).
"You know, Ford just laid off a ton of people, Ford, in their electric car division, their EV division" Danko said. "There's a reason. People aren't buying them." Danko was wrong on both counts while overstating the size of the cuts, which are in the hundreds. Ford did not cut ranks in its EV division. To the contrary: it is refocusing on its EV division, and cutting employees who, as the AP reported, don't have "the right skills as it makes the transition from internal combustion to battery-powered vehicles–and it is hiring in such areas as software development. The claim that people "aren't buying" EVs is flat-out wrong, with EV sales again breaking records in the last quarter.
"This is the right time to be thinking about how to broaden our lens for potential revenue," Alfin said. Danko and Council member Theresa Pontieri said new businesses and industry would help.




Pontieri, calling it "the F word," returned to the franchise fee: "That was a way to do it," she said. "Unfortunately, the messaging I think from up here could have been better as far as getting out and educating prior to really moving forward with it. But I do think it is incumbent upon us to educate, if we are going to put it on the ballot, because just like with the half cent tax that went for our schools this past election, that people voted for, if our residents know that it's going to infrastructure in their current city and that it will help their roads, it will help the potholes, it will go to a place that provides visibility as far as how it's being spent, the residents very well could vote for it. We don't know."
While she disagreed with Alfin over the notion that the cuts are stunting growth, she said she was still open to finding a way to capitalize on EWV charging stations. "If our staff can do what it's done this time in the toughest place that we're in," Pontieri said, "it only goes up from here."

general-fund-cuts-2023