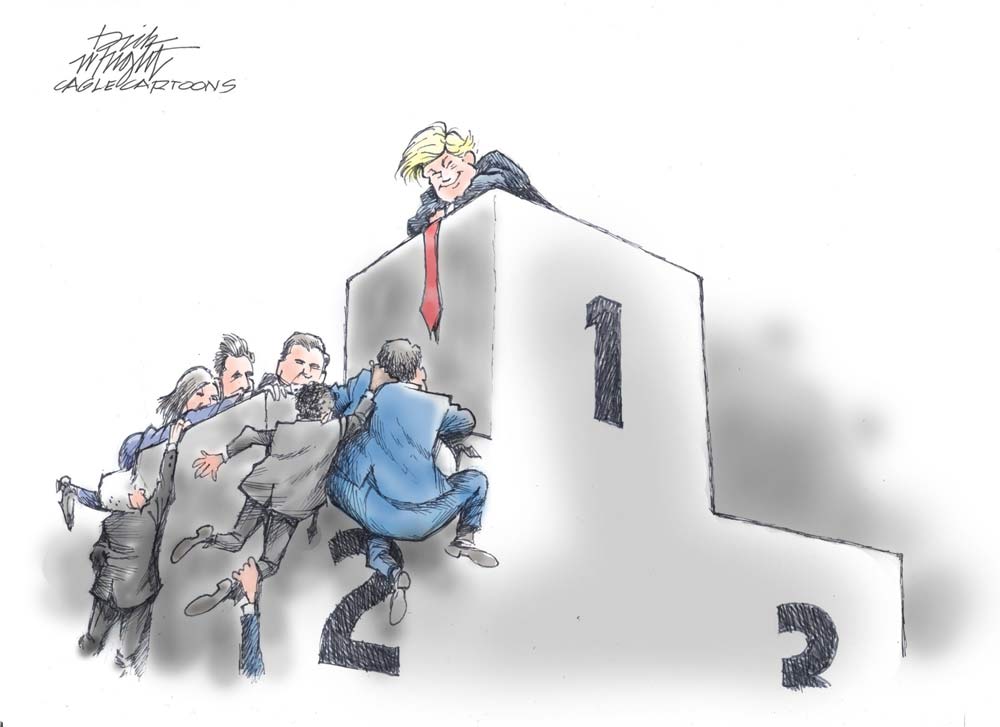 To include your event in the Briefing and Live Calendar, please fill out this form.
Weather: Showers likely with a chance of thunderstorms in the morning, then showers and thunderstorms in the afternoon. Highs in the lower 80s. Northeast winds 10 to 15 mph. Chance of rain 90 percent. Friday Night: Mostly cloudy. Showers and thunderstorms likely in the evening, then a chance of showers with a slight chance of thunderstorms after midnight. Lows in the lower 70s. Northeast winds 10 to 15 mph, diminishing to around 5 mph after midnight. Chance of rain 70 percent. Check tropical cyclone activity here, and even more details here. See the daily weather briefing from the National Weather Service in Jacksonville here.




Today at a Glance:
In Court: Michael Bowling, who was found guilty in a 2019 trial of molesting a teen girl who was having a sleep-over with his step-daughter and sentenced to 20 years in prison, will argue his own motion for a lesser sentence, or to vacate the sentence, before Circuit Judge Terence Perkins at 9 a.m. in Courtroom 401 at the Flagler County courthouse. The hearing is rescheduled from its original date in late August, when it was postponed dur to Hurricane Idalia. Bowling sought to have a court-appointed attorney and to acquire transcripts and recordings of his trial. The judge denied both motions.
Free For All Fridays with Host David Ayres, an hour-long public affairs radio show featuring local newsmakers, personalities, public health updates and the occasional surprise guest, starts a little after 9 a.m. after FlaglerLive Editor Pierre Tristam's Reality Check. Today's guests include County Commissioner Andy Dance, Palm Coast City Council member Theresa Pontieri, and Sheriff Rick Staly.  See previous podcasts here. On WNZF at 94.9 FM and 1550 AM.
The Blue 24 Forum, a discussion group organized by local Democrats, meets at 12:15 p.m. at the conference room behind the Beverly Beach Town Hall, 2735 North Oceanshore Boulevard, Beverly Beach. It normally meets at the Palm Coast Community Center, but will be meeting at Beverly Beach through Aug. 11. Come and add your voice to local, state and national political issues.
"I Love You, You're Perfect, Now Change" at City Repertory Theatre, City Repertory Theatre, 160 Cypress Point Parkway, Suite B207, Palm Coast.  Immerse yourself in the extraordinary world of I Love You, You're Perfect, Now Change, featuring the brilliant book and lyrics by Joe DiPietro and the enchanting music by Jimmy Roberts. As the second-longest running Off-Broadway musical, this production has captivated audiences with its irresistible charm and universal themes. From the rollercoaster of first dates to the challenges of marriage, children, and the twilight years, this uproarious revue pays tribute to the triumphs and tribulations of romance. 7:30 p.m. Tickets are $30, $15 for students.  Book tickets here.




In Coming Days:
Sept. 30: A themed 60s/70s Dance Party at African American Cultural Society is scheduled for 6 p.m. at the society, 4422 North U.S. Highway 1, Palm Coast (just north of Whiteview Parkway). The party celebrates the closing of AACS's student produced, intergenerational exhibition Summer of 1969, and marks its inaugural Arts, Media, Communications, and Hospitality Internship program. AACS will be honoring the departure of a historic decade, with celebratory family affair and award ceremony. Details here.
Oct. 7 and 8: Creekside Music and Arts Festival 2023, the 18th edition, at Princess Place Preserve, 2500 Princess Place Road, Palm Coast, Fla., Saturday and Sunday, October 7 and 8, from 10 a.m. to 5 p.m. each day, admission is $10 per person, kids 12 and under get in free. Free parking. Gather under the majestic oaks for this local tradition that celebrates the natural beauty of Northeast Florida. Bring a lawn chair and enjoy a variety of music including bluegrass, country, rock & classic hits. Shop rows of unique arts & craft vendors. There'll be historic demonstrations from a blacksmith, a fur trapper and pottery wheel creations. Kids zone with train rides, pony rides, petting zoo, hayrides, bounce houses. Big food court. Fall festival brews in the beer garden. Explore the Princess Lodge and other historic sites. Organized by Flagler Broadcasting.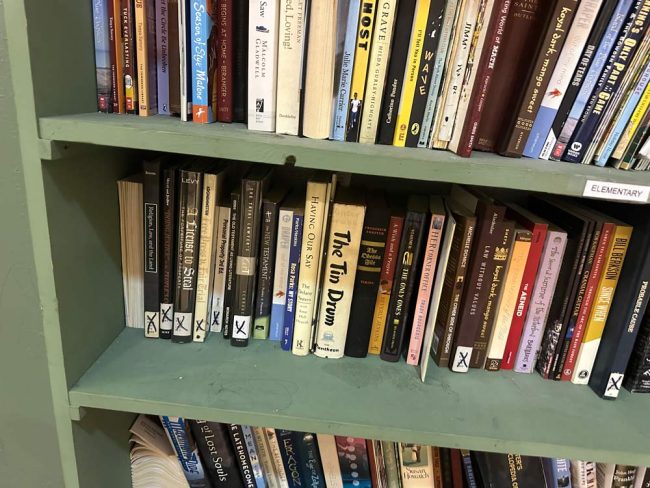 Notably: Here was a nice surprise–just don't tell the moms for bigotry or their acolytes on the school board. It was at the Carver Center, also known as the Carver Gym, also known as the only community center for Flagler County's Black community. It was shelved on a free-for-all bookshelf (as long as you check out the books) near a title by Malcolm Gladwell, another by John Hope Franklin, Virgil's Aeneid and other choice volumes: it was none other than The Tin Drum, Gunter Grass's 1959 novel of Oskar the little Nazi-era Danziger who refuses to grow up. Effervescent passages aside, I hated the book when we had to read it in one of my IB classes barely 20 years after he wrote it. That was back when my mind was even smaller than it is now; not much of an improvement since, though I wouldn't be so stupidly dismissive of Grass, who's still around (87 years old). Seeing the book at the Carver center was a nice jolt–restorative, like a little smudge of vengeance on the book-banners who wouldn't know Grass from a crabwalk, and therefore wouldn't know what lurks in those wonderful pages. Someone, somewhere in South Bunnell has or will read the book and will eventually give us a piece of her mind with her own drumsticks.
—P.T.
Now this:
View this profile on Instagram

The Live Calendar is a compendium of local and regional political, civic and cultural events. You can input your own calendar events directly onto the site as you wish them to appear (pending approval of course). To include your event in the Live Calendar, please fill out this form.
For the full calendar, go here.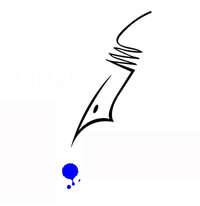 Safety from external danger is the most powerful director of national conduct," Alexander Hamilton had written in 1787. "Even the ardent love of liberty will, after a time, give way to its dictates. The violent destruction of life and property incident to war, the continual effort and alarm attendant on a state of continual danger, will compel nations the most attached to liberty to resort for repose and security to institutions which have a tendency to destroy their civil and political rights. To be more safe, they at length become willing to run the risk of being less free.
–From Alexander Hamilton's Federalist #8.