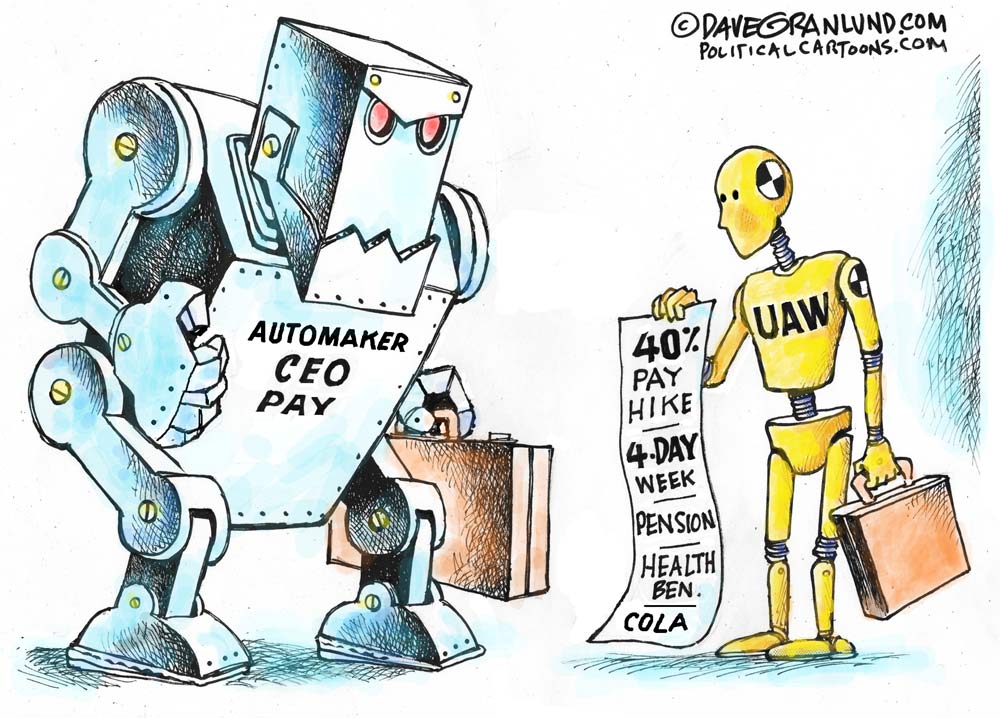 To include your event in the Briefing and Live Calendar, please fill out this form.
Weather: Partly cloudy with a slight chance of showers and thunderstorms. Highs in the upper 80s. Northwest winds around 5 mph, becoming north in the afternoon. Chance of rain 20 percent. Monday Night: Partly cloudy. A slight chance of showers and thunderstorms in the evening. Lows around 70. Northeast winds 5 to 10 mph. Chance of rain 20 percent. Check tropical cyclone activity here, and even more details here. See the daily weather briefing from the National Weather Service in Jacksonville here.




Today at a Glance:
In Court: It's another trial week in felony court, but not high-profile cases. See the docket here.
Bunnel Elementary Segregated Assembly investigation: The school district's internal investigation into the segregated assembly at Bunnell Elementary is publicly released this morning. Bunnell Elementary's Donelle Evensen, the former principal, has already resigned, as has the teacher who led the assembly.
Road Closure on Belle Terre Parkway: Lane closures for the pedestrian path rehabilitation project located on Belle Terre Parkway near Buddy Taylor Middle School in Palm Coast are in effect today from 9 a.m. to 12 p.m., during school operating hours.
A second lane closure will be in effect on Wednesday from 9 a.m. to 1 p.m. These lane closures is necessary as the contractor will be onsite to complete repairs. Motorists traveling northbound on Belle Terre Parkway will experience a reduction from two lanes to one and are urged to exercise caution and anticipate brief delays during these operational hours. Proper message boards and flagging operations will be in place.
The Flagler County Commission meets at 5 p.m. at the Government Services Building, 1769 E. Moody Boulevard, Building 2, Bunnell. Access meeting agendas and materials here. The second and final public hearing to adopt the next fiscal year's budget and property tax rates is set for 5 p.m. The five county commissioners and their email addresses are listed here. See the full agenda here.
Paul Renner successor: The Florida House holds a 10 a.m. ceremony at the state Capitol to formally designate Rep. Daniel Perez, the Miami Republican, as the next House speaker. He will Speaker Paul Renner, the Palm Coast Republican, after the 2024 elections and serve a two-year term.
The Florida Cabinet meets at 8:45 a.m. Gov. Ron DeSantis and the Cabinet will take up proposals to spend more than $141 million to conserve 42,000 acres of land in various parts of Florida. DeSantis and Cabinet members will participate by phone. The public can listen to the meeting in the Cabinet meeting room at the Capitol or on The Florida Channel.
Nar-Anon Family Groups offers hope and help for families and friends of addicts through a 12-step program, 6 p.m. at St. Mark by the Sea Lutheran Church, 303 Palm Coast Pkwy NE, Palm Coast, Fellowship Hall Entrance. See the website, www.nar-anon.org, or call (800) 477-6291. Find virtual meetings here.
Notebook: Going to the courthouse Friday to cover the final day of Brenan Hill's murder trial I stopped and waited on one of the most ordinary scenes of every morning everywhere: a school bus picking up children. From the effusions of hugs and air kisses and waves and more waves and the reluctance to put shoe to corrugated metal on the bus, leaving so much maternal affection behind (they were almost all mothers), you'd have thought some of the kids were going on a journey longer and more perilous than Vasco Da Gama's. But in their world, they were: a  day is a year, a mile is a time zone,  school might as well be Tierra del Fuego .(They were all of elementary age, making them by far the wisest among us). Who hasn't known, who doesn't remember from that quilted crumple of early childhood memories the morning's melancholy of departure, that stab of watching one's mother, arms folded, fading from the school bus window as the vaguely putrid smells of the bus manacle nose to grindstone. We watch these scenes of unreserved love every few corners of every collector street every morning  and idle by, waiting for the stop panels on the flank of the bus to fold back in. Nothing is more urgent than the end of flashing red lights. We don't give the scenes another thought, or any thought. Daily, copious shows of love in our midst go as unremarked as the comparative length of grass blades from lawn to lawn (though recall what one of the greatest American voices made of those blades). We are more compulsively, even comfortably, distracted by the random mayhems pixelized in our handheld doom slats, tough those moments have the power to remind us of the very shared humanity we think has evaded us since Bowling Alone, even before internets, doom slats and social mierda. And yet. Maybe I was more aware of the scene because of where I was heading, on the fifth day of a lurid trial about a young man who had demolished two women and killed one of them with a gun calibrated to his rage. For a moment as I was watching the children make their Bataan March up the school bus steps, I actually thought: how do these men morph into murderers, if not from childhoods that at one time or another had them taking those very steps, waving back to mothers they had just hugged and kissed? If it isn't mental illness, it's the absence of love: the disproportion of men who had no parental love, no hugs in the morning, is one of the great tragedies of our pitiful species: so much of our worst angels could be salved by so little. (Of course not every child who lacks a mother's hug in the morning becomes a murderer. But rare is the murderer who didn't have a void rather than parental love in his past.) I thought of Brenan Hill, who had taken the bus in exactly these settings. And then I thought of where I was: Point Pleasant Drive, one of the city's great misnomers. It is Palm Coast's murderers' row. Michael Renaud murdered Margaret Rogers at 58 Point Pleasant Drive in 1992, when Renaud was just 17, still of school bus age. Michael Cummings murdered his wife at 6 Point Pleasant in 2018, a couple of blocks down from the bus stop, when he might have had children of school bus age. Both men are serving life terms. On Dec. 1, Brenan Hill will be sentenced, possibly to something close to a life term. (He faces a minimum mandatory 25 years, up to life, a redundancy of our Deuteronomy-inspired sentencing vengeance: 25 years is a life term.) Of course those Point Pleasant murderers are the exception. Of course the neighborhood, that Vasco Da Gama world, is enormously more filled with huggers and kissers than murderers. But tragedy isn't lessened by buffering ratios or the smugness of knowing one spared by the other man's expulsion from decency, especially when we live in a society self-absorbed by its own cocoons of impregnability, of its own bunkers of hugs and kisses, so easily, so frequently turned into indifference or judgments, if not disdain, for those not as lucky to have had that parent at the bus stop. (Just look at how loving parents treat other kids at Little League games: you'd think the diamond was their Masada.) This is where these pastoral morning scenes begin to have an undercurrent of stinginess, to look a lot less communal than they seem. We are not a communal society. We do not really believe in community. Not when we have no heed for the unaccompanied children at bus stops who, some of them, eventually return to haunt us, and on these very streets. A life sentence is only the last expression of indifference. The hugs aren't the whole story, nor are those pastoral scene as guiltless as they seem: a love of one, without ripples, without concentric circles–diminishing but not indifferent–that does not take in a community's less lovables, may well be why the loveless in their own homes, if they have a home, have no chance the moment they step out to that bus stop.
—P.T.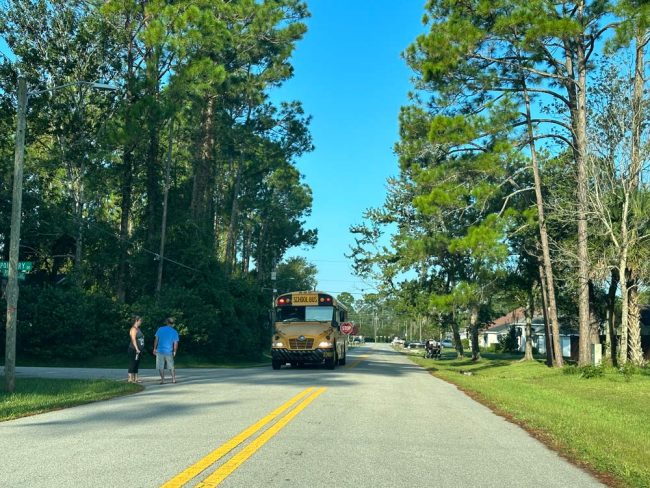 Now this:
View this profile on Instagram

The Live Calendar is a compendium of local and regional political, civic and cultural events. You can input your own calendar events directly onto the site as you wish them to appear (pending approval of course). To include your event in the Live Calendar, please fill out this form.
For the full calendar, go here.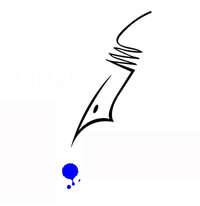 What I've come to learn is that the world is never saved in grand messianic gestures, but in the simple accumulation of gentle, soft, almost invisible acts of compassion, everyday acts of compassion. In South Africa they have a phrase called ubuntu. Ubuntu comes out of a philosophy that says, the only way for me to be human is for you to reflect my humanity back at me.
–From Chris Abani's 2008 Ted Talk, above.