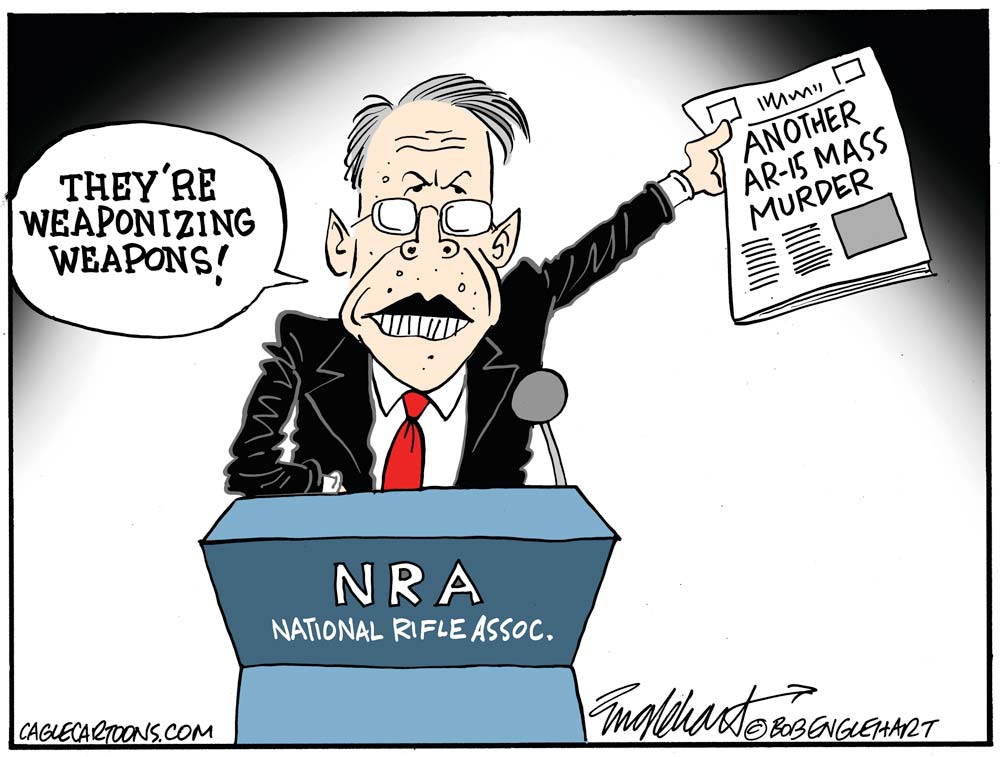 To include your event in the Briefing and Live Calendar, please fill out this form.
Weather: Tropical storm conditions possible. Showers. A chance of thunderstorms in the morning, then thunderstorms in the afternoon. Highs around 90. South winds 15 to 25 mph with gusts up to 40 mph. Chance of rain 90 percent. Heat index values up to 107. Wednesday Night: Mostly cloudy with showers and thunderstorms in the evening, then partly cloudy with a chance of showers and thunderstorms after midnight. Breezy with lows in the mid 70s. Chance of rain 90 percent. Check tropical cyclone activity here, and even more details here. See the daily weather briefing from the National Weather Service in Jacksonville here.





Today at a Glance:
Note: the following events have been cancelled due to Hurricane Idalia.
In Court: Michael Bowling, the former Mondex man found guilty and sentenced in 2019 to 20 years in prison for molesting a 15-year-old girl during a sleepover his stepdaughter was hosting, returns before Circuit Judge Terence Perkins at 9 this morning in a motion for post-conviction relief–an attempt to lower or vacate his sentence. The 5th District Court of Appeal confirmed his conviction in July 2020.
In Court: Chad William Cordoma, 21, is sentenced on charges of making written threats to kill his brother in October 2022, at 11 a.m. by Circuit Judge Terence Perkins at the Flagler County courthouse.
Separation Chat, Open Discussion: The Atlantic Chapter of Americans United for the Separation of Church and State hosts an open, freewheeling discussion on the topic here in our community, around Florida and throughout the United States, noon to 1 p.m. at its new location, Pine Lakes Golf Club Clubhouse Pub & Grillroom (no purchase is necessary), 400 Pine Lakes Pkwy, Palm Coast (0.7 miles from Belle Terre Parkway). Call (386) 445-0852 for best directions. All are welcome! Everyone's voice is important. For further information email [email protected] or call Merrill at 804-914-4460.
Weekly Chess Club for Teens, Ages 9-18, at the Flagler County Public Library: Do you enjoy Chess, trying out new moves, or even like some friendly competition?  Come visit the Flagler County Public Library at the Teen Spot every Wednesday from 4 to 5 p.m. for Chess Club. Everyone is welcome, for beginners who want to learn how to play all the way to advanced players. For more information contact the Youth Service department 386-446-6763 ext. 3714 or email us at [email protected]




In Coming Days:
September 16: Flagler OARS' 3rd Annual Recovery Festival at Veterans Park in Flagler Beach, from 3 to 9 p.m., with live bands, food trucks, exhibitors, hosted by Open Arms Recovery Services. Vendor booth space and sponsorships available. Click here or contact [email protected].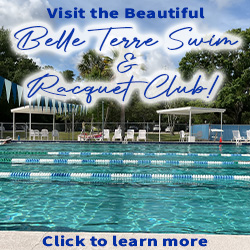 Keep in Mind: The Belle Terre Swim & Racquet Club is open, welcoming and taking new memberships, and if you enroll before Sept. 1, you'll beat the price increase kicking in then. Experience the many amenities including a lap pool, wading pool, tennis/pickleball courts, sauna, and a modern wellness center–all for less than what you'd pay just for a fitness center at your typical commercial gym. Friendly staff is available to answer any questions you may have about becoming a member. Belle Terre Swim and Racquet Club is the sort of place where you can connect with fellow community members and experience the welcoming atmosphere that sets BTSRC apart. If you have any questions, feel free to call at 386-446-6717. If you would like to learn more about our club and membership options please visit online.
Notably: Six years ago, as Hurricane Irma was about to strike Florida, Politico's Michael Grunwald wrote "A Requiem for Florida, the Paradise That Should Never Have Been," had noted how "it's easy to forget that South Florida was once America's last frontier, generally dismissed as an uninhabitable and undesirable wasteland, almost completely unsettled well after the West was won. "How far, far out of the world it seems," Iza Hardy wrote in an 1887 book called Oranges and Alligators: Sketches of South Florida. And Hardy ventured only as far south as Orlando, which is actually central Florida, nearly 250 miles north of Miami. Back then, only about 300 hardy pioneers lived in modern-day South Florida. Miami wasn't even incorporated as a city until 1896. And even then an early visitor declared that if he owned Miami and hell, he would rent out Miami and live in hell. […] But the fundamental issue is that South Florida is an artificial civilization, engineered and air-conditioned to insulate its residents and tourists from the realities of its natural landscape. We call animal control when alligators wander into our backyards, and it doesn't occur to us that we've wandered into the alligators' backyard. Most residents of suburban communities carved out of Everglades swampland—Weston, Wellington, Miami Springs, Miami Lakes—are blissfully oblivious to the intricate water diversion strategies that their government officials use to keep them dry every day. Most South Floridians don't think much about climate change, either, even though it's creating more intense storms, even though the rising seas around Miami Beach now flood low-lying neighborhoods on sunny days during high tide. People tend not to think too much about existential threats to the places they live. They just live."
—P.T.
Now this:
View this profile on Instagram

The Live Calendar is a compendium of local and regional political, civic and cultural events. You can input your own calendar events directly onto the site as you wish them to appear (pending approval of course). To include your event in the Live Calendar, please fill out this form.
For the full calendar, go here.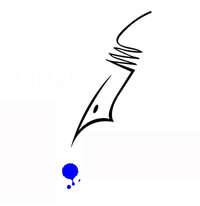 Hurricanes, a Congressman believes, are hazards too serious to be treated frivolously. He doesn't want them given girls' names. Rep. Tumulty (D-N.J.) suggests names like Hurricane "Awesome," "Blustery," "Casualty" and "Death."–The Post. How about Tumulty?
–From –An item at the foot of an article in the April 2, 1955 New Yorker, p. 103.