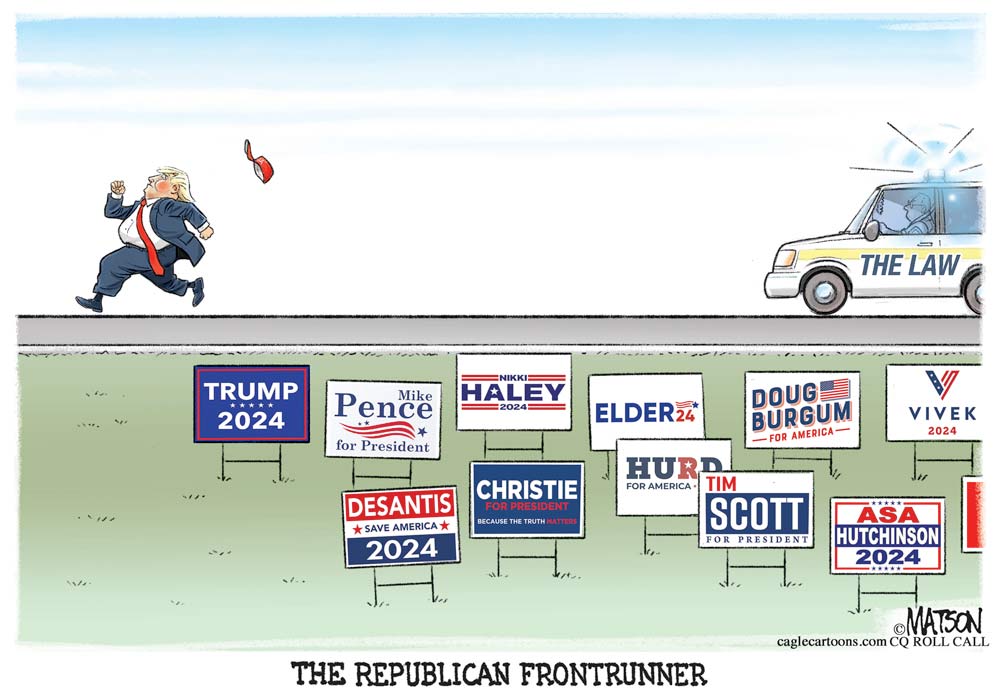 To include your event in the Briefing and Live Calendar, please fill out this form.
Weather: Mostly sunny. Highs in the lower 90s. Northeast winds 10 to 15 mph. Friday Night: Partly cloudy. Lows in the lower 70s. East winds 5 to 10 mph with gusts up to 20 mph, becoming southeast after midnight. Enjoy the barely bearable heat: later this weekend Flagler County will be under a heat dome, with the heat index rising to the mid 105s.




Today at a Glance:
The U.S. Supreme Court releases its last opinions of the 2022-23 term today at 10 a.m. Scotus Blog will be live-blogging the releases here, starting at 9:30. The court's undecided cases are briefed as follows by The New York Times:
Free For All Fridays with Host David Ayres, an hour-long public affairs radio show featuring local newsmakers, personalities, public health updates and the occasional surprise guest, starts a little after 9 a.m. after FlaglerLive Editor Pierre Tristam's Reality Check. Today, Pierre comments on the Supreme Court decision ending affirmative action, and David welcomes Pastor Charles Silano to talk about middle class poverty. See previous podcasts here. On WNZF at 94.9 FM and 1550 AM.
The Blue 22 Forum, a discussion group organized by local Democrats, meets at 12:15 p.m. at the conference room behind the Beverly Beach Town Hall, 2735 North Oceanshore Boulevard, Beverly Beach. It normally meets at the Palm Coast Community Center, but will be meeting at Beverly Beach through Aug. 11. Come and add your voice to local, state and national political issues.




In Coming Days:
July 4: Independence Day celebrations will be a joint venture between local governments. The day will begin in Flagler Beach with a 5-K over the bridge, starting at 6 a.m. The Flagler Beach Rotary will host the traditional 10 a.m. Independence Day Parade down State Road A1A starting at 10 a.m. DJ Vern of 97.3 FM, the Flagler Beach radio station, will host Music in the Park at veterans Park in Flagler Beach from 11 a.m. to 5 p.m. Gates open at 5 p.m.  at the Flagler County airport. Local elected officials will read the Declaration of Independence at 7 p.m. The fireworks will go off at 9. See parking and other details here.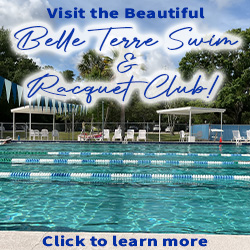 Keep in Mind: The Belle Terre Swim & Racquet Club is open, welcoming and taking new memberships, and if you enroll before Sept. 1, you'll beat the price increase kicking in then. Experience the many amenities including a lap pool, wading pool, tennis/pickleball courts, sauna, and a modern wellness center–all for less than what you'd pay just for a fitness center at your typical commercial gym. Friendly staff is available to answer any questions you may have about becoming a member. Belle Terre Swim and Racquet Club is the sort of place where you can connect with fellow community members and experience the welcoming atmosphere that sets BTSRC apart. If you have any questions, feel free to call at 386-446-6717. If you would like to learn more about our club and membership options please visit online.
Notably: Gone With the Wind was published on this day in 1936. The day before, in lesser-known fictions, the U.S. Supreme Court thought racism was over in the United States.
Now this:

The Live Calendar is a compendium of local and regional political, civic and cultural events. You can input your own calendar events directly onto the site as you wish them to appear (pending approval of course). To include your event in the Live Calendar, please fill out this form.
For the full calendar, go here.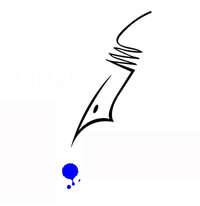 While race-conscious affirmative action is no longer permissible, it is worth noting that the Supreme Court ruling leaves intact many other forms of affirmative action — preferences for the children of alumni, preferences for the children of donors and preferences for student athletes, including for such boutique sports as sailing, fencing and squash. The consequences of this change are not entirely predictable, but based on what happened at the University of Michigan and the University of California, Berkeley, after they were barred from pursuing race-conscious admission policies, a sharp decline in Black and perhaps Hispanic enrollments at highly selective colleges and professional schools seems almost certain. To offset the loss, many colleges are likely to switch to a policy of affirmative action based on economic class. Such a policy would attenuate, although by no means eliminate, the racial impact of the Supreme Court's ruling.
–From "This Moment Is the Culmination of a Decades-Long Backlash Against Affirmative Action," by Jerome Karabel, The New York Times, June 29, 2023.